This year, the United States of America is celebrating its 243rd birthday. Not bad, not bad!
Of course, on July 4, 1776, New Orleans was still living that vida loca as a colony of Spain.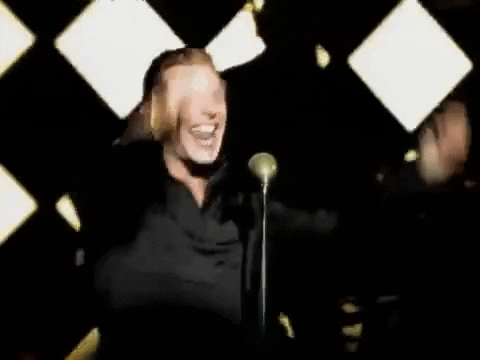 July 4, 1804, was the first time the vast territory included in the Louisiana Purchase would celebrate America's Independence Day. And, while America received A LOT from that treaty with France, adding New Orleans to your birthday party is never a bad move.
I can see it now: New Orleans brings a sack of crawfish, and — let's be honest — probably shows up with a box (or several cans) of wine; we pin a dollar bill to a confused America's chest; and within an hour, we're trying to teach New Hampshire how to do the wobble.
Two hundred and fifteen years later, we're still celebrating the Fourth of July like the boss that we are. And this year feels like there's more to do than ever!
So move over New Hampshire (if you don't know how to wobble by now, you're just not gonna get it), and let's take a look at how to celebrate the July Fourth New Orleans was born to have!
Barracuda on July 3
Rome wasn't built in a day, and neither was 'Merica. So, presumably, something important and awesome was happening the night before our Independence Day. Same thing this year.
On July 3 — from 8 p.m. until midnight Uptown taco spot Barracuda will be hosting a pop-up featuring Mouthfeel, the weekend wine bar with a more permanent (though temporarily closed due to fire) home in Sneaky Pickle's back courtyard.
https://www.instagram.com/p/ByIqWtElHO-/?utm_source=ig_web_copy_link
The event, called 'Merica, will feature a wine list focused, but not limited to, on wines made in the U.S. of A. Food from Barracuda will be available for purchase, and music will be provided by DJ Sinc Jack.
Getting there
3984 Tchoupitoulas St, New Orleans, LA 70115, USA
Hours
Mon-Sun 11:30 AM – 9 PM
Celebrate Independence Day Eve in City Park
City Park's annual 3rd of July spectacular is back. Bring your chairs and blankets to the Goldring/Woldenberg Great Lawn to hear patriotic music (and some brass/funk music, because it's New Orleans, after all), and to enjoy an up close look at a great fireworks display.
The music starts at 7 p.m., and the fireworks begin at 9, but you'll want to get there early to make sure you get a good spot.
Bring your own picnic, or a variety of food and drinks (alcoholic and not) will be for sale.
Star-Spangled 4th of July Marathon Reading of … the Mueller Report?!
"Beers. Barbecue. Fireworks. Beers. Barbecue. Fireworks."
If you find yourself upset and complaining that "every Independence Day is the same gosh dang thing!" then boy do Clove Productions and Happyland Theater have the event for you!
From 6 a.m. on July Fourth, until approximately 2 a.m. the following day, no less than 52 New Orleanians will be pitching in — volunteering for 20-minute time slots — to read the entirety of the Mueller report. Regardless of your political views, you have to admit this is an extraordinary feat. (Truly extra … not a single "ordinary" person has read this full document.)
If you don't have the full nearly 24 hours in you, it's, well, understandable! But don't worry, the $7 ticket will still allow you to go in and out of the Bywater's HappyLand Theater whenever you please. Breakfast will be provided until 11 a.m. (or whenever it runs out), so get there early if you can!
Stay Cool with Snoballs
Call me crazy, but I have a sneakkkkinnnng suspicion July Fourth is going to be a warm day. And — on the off chance I'm right — there's no better way to knock your body temperature down a few degrees than with a glorious, ice-cold snoball.
Lucky for all of us, the 5900 block of Bullard Avenue, out in New Orleans East, will host the first Sneauxball Fest! The festival — sponsored in part by former contestant for "The Voice," Tonya Boyd-Cannon — will feature approximately 10 different snoball vendors, other food vendors, live entertainment, family fun and even a networking event.
https://www.instagram.com/p/ByyF2Pbl1cc/?utm_source=ig_web_copy_link
The gates open at 9 a.m., and you can check out the full schedule here.
Take a Dip
The Country Club in the Bywater, along with its famous pool, opens up for you to cool off beginning at 10 a.m., and you can stay until (and well beyond) the Mississippi River fireworks.
Entry for the day is just $15. There are poolside drinks, including vegan daiquiris, and an impressive menu of food available for purchase.
Getting there
634 Louisa St, New Orleans, LA 70117, USA
Hours
Mon-Sun 10 AM – 11 PM
Get a Head Start on Essence
Essence Fest is about to take the city by storm. But on July Fourth, the day before the festival officially begins, check out Essence in the Park for a free, all-day celebration that includes live music performances (hello Big Freedia, hello Tonya Boyd-Cannon, hello Bamboula 2000!), as well as a taste of Essence Eats vendors and fun activities for all ages.
The party is in Louis Armstrong Park, kicks off at noon and goes all the way until 9 p.m. It's a great way to ease into Essence, while also making your Independence Day something special.
Getting there
701 N Rampart St, New Orleans, LA 70116, USA
Hours
Mon-Sun 8 AM – 6 PM
4th of Brew(ly) Celebration
I haven't mentioned beer enough in this listicle, and for that I am sorry. Let's solve that by heading to Port Orleans Brewing Company in Uptown for a 4th of Brew(ly) event that will include live music by Soul Project NOLA, food specials, and, of course, lots and lots of beer.
Port Orleans features an awesome outdoor courtyard to bask in that glorious July sun, as well as a spacious indoor space to take respite from that "glorious" July sun. So swing on by at noon and stay until the party ends around 6 p.m.
Getting there
4124 Tchoupitoulas St, New Orleans, LA 70115, USA
Stranger Things Have Happened
This Fourth of July isn't just the anniversary of our independence from Great Britain. It's also the release date for the third season of the Netflix hit, "Stranger Things." (Determining an order of importance between these two events is above this writer's pay grade.)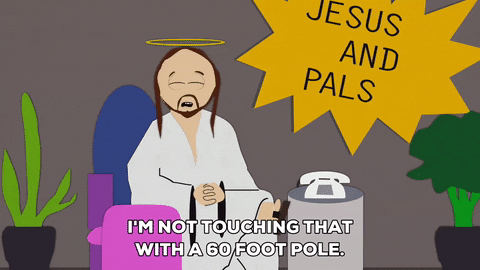 From 12:30 p.m. until 8:30 p.m., all eight episodes of the new season will be aired back to back to back to back to (you get it) upstairs at American Sports Saloon in the French Quarter.
There are TVs throughout the bar, as well as amplified sound, so there's not a bad seat in the house. Plus, if you get there early, you might be able to snag your own private table and TV on the balcony overlooking the French Quarter.
Once the season's complete, head up to the back balcony to watch the fireworks shooting up from the Mississippi River!
The American Sports Saloon
Getting there
1200 Decatur St, New Orleans, LA 70116, USA
Bring it to the Bayou
While Krewe of Kolossus no longer hosts its annual flotilla parade and costume party, that doesn't mean Bayou St. John won't attract a party. Though there's nothing official planned, the bayou remains a popular spot to gather with friends to grill and float.
Grab a spot along the city's most beautiful way and please, please, please keep it that way by remembering to pick up your trash.
Dive Bar Cookout
J&J's Sports Lounge is a Bywater dive bar with one of the most loyal followings in the city. They tend to show up in force for holiday celebrations on Thanksgiving, Christmas and more.
This Independence Day, they're grilling burgers and hot dogs. To take part in the potluck, all you need to do is bring an appetizer or side dish to share.
At less than $4 for craft draft beer, J&J's is also famous for its startling inexpensive drinks. So come on down and enjoy their cookout from 5 p.m. until 9 p.m., and then walk to nearby Crescent Park for the fireworks.
Getting there
800 France St, New Orleans, LA 70117, USA
Hours
Mon-Sun 9 AM – 4 AM
Fest in Crescent Park
Grab a chair or blanket and head into the Bywater/Marigny's Crescent Park for 4th Fest from 5:30 p.m. until 9:30 p.m. for an evening of riverfront fun.
The National WWII Museum's Victory Belles perform at 5:30 p.m., MoJeaux is on at 7 p.m., and Crescent Park is an awesome spot to watch the pair of dueling barges shoot fireworks on the Mississippi River beginning at 9 p.m.
https://www.instagram.com/p/Bk0ANZJjdmr/?utm_source=ig_web_copy_link
You can bring your own food and beverages, or purchase them at the Mandeville and Piety wharves. (Keep an eye out for Southerns, which I believe has the best fried chicken sandwich in the city/world.)
Geaux Baby Cakes!
There's very little that's more American than baseball and fireworks. The New Orleans Baby Cakes take on the San Antonio Missions at 7 p.m. at the Shrine on Airline out in Kenner. Tickets, which you can purchase here or at the stadium, are just $5 to $12.
The Shrine has a creative array of food options (eat the apple pie fries to be maximally American), and stick around for the fireworks display at the end of the game!
Getting there
6000 Airline Dr, Metairie, LA 70003, USA
Hours
Mon-Sat 9 AM – 5 PM
Sun Closed
Learn to Photograph Fireworks
Every time I see fireworks, I forget how bad I am at taking pictures of them. An unearned flood of self-confidence comes rushing in and I lift up my phone and snap, only to be reminded I'm unable to capture anything more than a few asymmetric strands of dying red sizzles.
But this year, we can be better!
https://www.instagram.com/p/Bk2xb3Inh2b/?utm_source=ig_web_copy_link
Locally owned Zack Smith Photography invites you to take a Fireworks Photography Workshop this Fourth of July. The class starts at 7:30 p.m. and goes all the way through the dueling fireworks display at 9 p.m., and then the class will take some exposures of the city skyline. You'll have a VIP section set up for yourself in Crescent Park (so catch some of 4th Fest) to ensure you're in position to snag that perfect shot.
Tickets for the class are $125 and can be purchased here.
Go Fourth on the River
Consistently rated as one of the best Independence Day fireworks displays in the nation (I told you we were a good addition, America), Go Fourth on the River is an annual spectacle.
Pop in along the French Quarter's riverfront beginning at 6 p.m. to see the 95-foot-long General Roy S. Kelley fireboat shoot plumes of red, white and blue fountains into the air. And then 9 p.m. is the big show: two river barges will anchor between the Canal Street dock and the Governor Nicholls Street Wharf and go head to head with competing fireworks displays!
https://www.instagram.com/p/BWLh1epFF7P/?utm_source=ig_web_copy_link
Whether you're watching it from the French Quarter riverfront, from a balcony after a "Stranger Things" marathon, from the levee in Algiers Point or from Crescent Park, download this app so you can listen to patriotic music synced up to the fireworks.
No matter how you celebrate it: happy Fourth, New Orleans! And happy birthday, America!
WRITER MATT HAINES LIVES IN NEW ORLEANS. FOLLOW HIM AT MATTHAINESWRITES.COM, AND ON FACEBOOK, INSTAGRAM AND TWITTER.