Cajun Fire beer is finally for sale in New Orleans. Here's where to buy it
New Orleans' only black-owned craft brewery went to retail locally for the first time over Thanksgiving -- and told nobody.
New Orleans' only black-owned craft brewery went to retail locally for the first time over Thanksgiving — and told nobody. But even without an announcement, the long-awaited Cajun Fire Brewing Co. beers sold out within 72 hours.
Brewmaster Jon Renthrope founded Cajun Fire in 2011, but until last week his Big Chief Créme Stout and Honey Ale were only available at festivals or special tasting events — never for sale at a local store. When the beer heads of Greater New Orleans first saw the bottles on the shelves of their frequented retailers, they collectively bought the whole stock.
The moderately active r/NewOrleansBeer sub-Reddit had a thread of incredulous posters soon after the beers hit the market. Since 2011, Renthrope has been working on opening a brewery in New Orleans East, where he grew up. These Redditors and others who follow New Orleans' beer scene have seen incremental updates about the brewery's progress, but the soft launch took them by surprise.
"We didn't do any advertising," Renthrope said on a run to restock the 14 stores now carrying his beer. "We wanted it to be organic."
The release came on the heels of two new additions to the growing cluster of microbreweries in New Orleans: All Relation in Central City and Zony Mash off South Broad. There's no update yet on when Cajun Fire's own brewery might be ready.
Breweries are cash-heavy operations, and access to capital can be hard to come by. It was eight years this October since 31-year-old Renthrope founded his brewery, and he laughs as he remembers trying to lock down business loans: "I had no facial hair! It was a hard sell. … It put me in a situation where I had to start doing pitch competitions [for venture capital]."
Thursday, Renthrope hosted a symposium for black beer entrepreneurs at the New Orleans Jazz Market, where they discussed how to increase equity in the industry — access to funds being one of the talking points.
For now, Cajun Fire contracts the production of its beer out to a Virginia-based brewery, which is common for small breweries without the capacity to brew large batches. Renthrope develops the recipe, and the contract brewery executes it. The beer was briefly sold in the Pacific Northwest when Renthrope contracted with a different production brewery, but it had never been sold here.
Now, it's permanently available in Orleans and Jefferson parishes, a much more fitting market for brews Renthrope says should taste like New Orleans culture.
Here's where to find them:
Orleans Parish:
504 Craft Beer Reserve
3939 Tulane Ave., New Orleans LA 70119
Broadway Food Store
2223 Broadway St., New Orleans LA 70118
Elios Wine Warehouse
6205 S. Miro St., New Orleans LA 70125
Red Zone Meat Market
2733 Baronne St., New Orleans LA 70113
Robert Fresh Market
8115 S. Claiborne Ave., New Orleans LA 70118
Sidney's Wine Cellar
917 Decatur St., New Orleans LA 70116
Stein's Deli
2207 Magazine St., New Orleans LA 70130
Toups South
1504 Oretha Castle Haley Blvd., New Orleans LA 70113
Jefferson Parish:
Breaux Mart
2904 Severn Ave., Metairie LA 70002
Rouses
91 Westbank Expy #600, Gretna LA 70053
Rouses
2851 Belle Chasse Hwy, Terrytown LA 70056
Sav-N-Time Craft Beer Store
6901 Jefferson Hwy, Harahan LA 70123
On this episode of Eat Play Stay Orlando explore what's new in the Northern part of town. Sanford has a plethora of breweries, bars, and delicious dining options to choose from.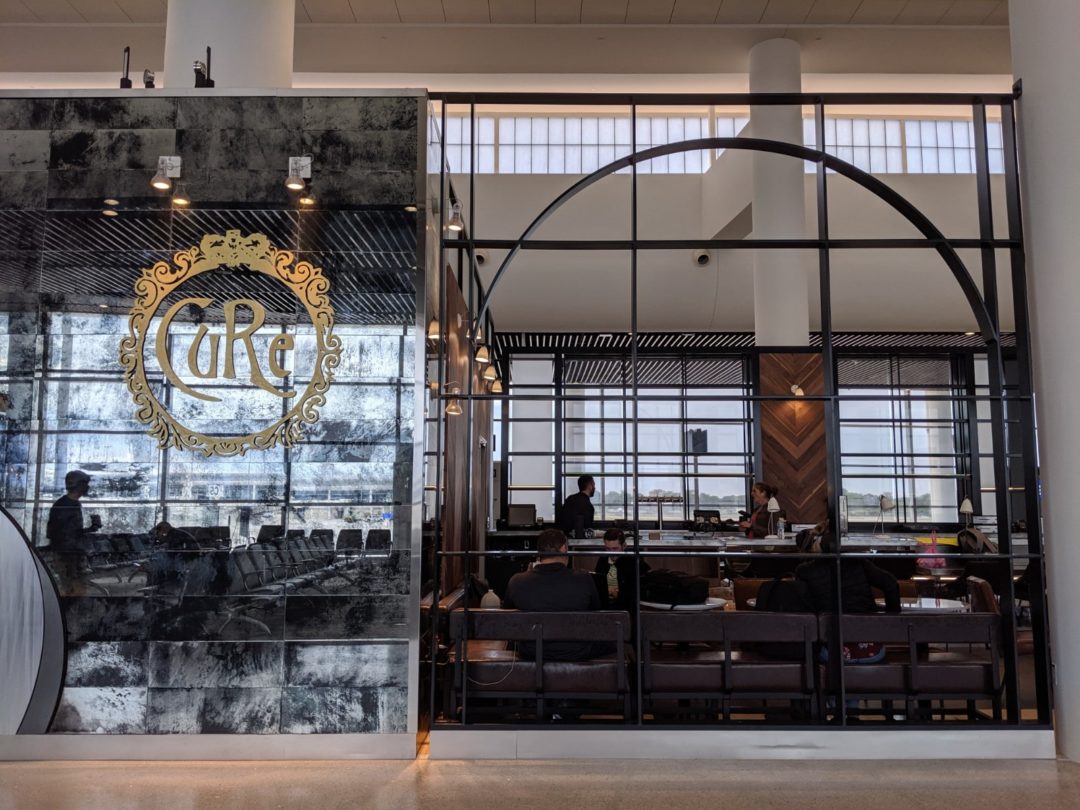 Time. Most of us don't have a lot of that. Even less so when we're rushing to make a flight. There are still plenty of tasty options for the less leisurely travelers among us, though it helps to know where to find them.