Tucked away in a corner mostly forgotten since Hurricane Katrina is Messina's Airport Café, one of the few spots open for brunch in New Orleans East.
Getting there
New Orleans Lakefront Airport, Terminal, 6001 Stars and Stripes Blvd Ste. 3, New Orleans, LA 70126, USA
Hours
Mon Closed
Tue-Sun 8 AM – 3 PM
The Art Deco building Messina's is housed in is inside the historic Lakefront Airport terminal building — originally built in the 1930's. That theme holds throughout the dining area. From the cafe's logo to the barstools inside the restaurant, the place has a 'Casablanca' feel to it. It's almost like stepping back in time.
It's New Orleans, so brunch more often than not involves alcohol. Messina's offers bottomless mimosas for $15, and bottomless bellinis for $16.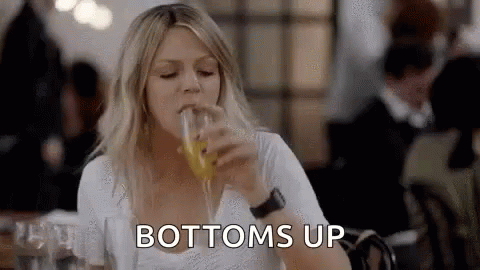 The brunch menu features classics like eggs Benedict, Louisiana blue crab cakes, shrimp and grits, french toast made out of pieces of french bread, sweet potato biscuits and grillades and grits.
Usually a french toast girl, I opted to try to grillades and grits. Usually, this dish is made with pieces of steak medallions in red gravy. Messina's version swaps steak for veal smothered in a rich brown mushroom gravy. It was a huge portion, served on a dinner plate, with a scratch biscuit the size of a grown man's fist. The grits were so creamy they didn't need the sauce. However when it mixed, it was heavenly.
Honorable mention: The pancake.
If you're ordering other food, you'll only need to order one pancake on the side. It was enough for two people to share, as it's also the size of a dinner plate. The best part about it was it was buttery and the edges were crispy.
After brunch, we can walk some of the food off around the restaurant, which has been beautifully restored after being heavily damaged from Hurricane Katrina. Upstairs features eight murals created in 1938, which were previously covered with concrete and steel in the 1950's, according to the New Orleans Advocate. Each of the paintings depicts a location visited by aviation pioneers.
Fly high, friends. Enjoy stuffing your faces with this goodness.