To kind-of-quote Adam Sandler's famous The Hanukkah Song, "Jean-Baptiste Le Moyne de Bienville…not a Jew."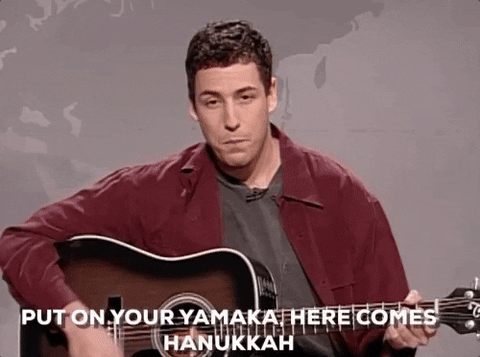 But the first Jewish man arrived at our slice of Heaven on the Mississippi when Dutchman Isaac Monstanto came to our shores in 1757. Unfortunately, the Sun King — King Louis XIV — had passed the Code Noir in 1685. It was best known for providing a legal framework for slavery, though it also outlawed Jews from living in the French colonies.
Many Jewish merchants were able to skirt the eviction, but it wasn't comfortable times. Then then the Spanish took control of the city in 1769. Now maybe the small, but growing, population of Jewish New Orleanians were safe? Nope. The Spanish also tried to exile the Jews and — this time — even Monsanto and his family had to flee to Florida (perhaps beginning a centuries-old tradition of Jews moving to Florida in their twilight).
As New Orleans shifted from the hands of one colonial power to another, the Monsantos and other families were able to return. In 1801, Judah Touro arrived in the city and generated a fortune as a merchant and businessman. His philanthropic efforts are why Touro Synagogue and Touro Infirmary both bear his name.
The city's Jewish population swelled through the 19th century as Eastern European Jews settled on and around Central City's Dryades Street. As their population grew, so did their status in the city. Krewe of Rex paraded for the first time in 1872 and their first King was Jewish!
And the hits kept on coming! Many former and current department stores were owned and operated by Jews. In the 20th century, German Jewish immigrant, Isidore Newman, founded one of the most esteemed schools in the region. And Isaac Delgado, a Jewish Jamaican immigrant to the city established the New Orleans Museum of Art and Delgado Community College!
The city's Jewish population is now 12,000 proud and organizations like JNOLA and the Jewish Community Center hold events that connect New Orleanians all year long.
Hannukkah-time is no different, and — whether you're "a member of the tribe," or not — if you want to celebrate any or all of this holiday's eight wonderful nights, there are no shortage of options.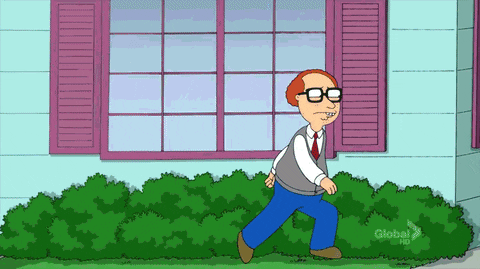 Here are some of our favorites!
Chanukah at the Riverwalk
For some family fun, swing on down to the Riverwalk's Spanish Plaza for a public menorah lighting and celebration! The event kicks off the holiday tonight, Sunday, December 2, from 4:30 p.m. until 6:30 p.m., and the lighting is at 5 p.m. There'll also be Kosher food, Jewish music and plenty of children's programming and entertainment!
Latkes with a Twist
The Washington Post called this fundraiser one of America's best Chanukah parties! There's an open bar of specialty cocktails, music by the Joe Gelini Trio, a silent auction, and all-you-can-eat latkes imagined and created by the fine folks at The Company Burger. This year's event is Thursday, December 6, from 7 p.m. until 10 p.m. at Press Street Station. Tickets are $30 in advance and $35 at the door. Buy them here!
https://www.instagram.com/p/Bq5Nr-bHU7q/?utm_source=ig_web_button_share_sheet
Chanukah Shabbat with JNOLA & Tribe
On Friday, December 7, from 6:30 p.m. until 8:30 p.m. at Hibernia Tower. JNOLA and the Tribe of Congregation Gates of Prayer are hosting a Chanukah Shabbat that will include a short service and a delicious dinner! There'll also be a latke contest, so dust off your great-grandma's recipe and bring a plate to share! Space is limited so RSVP here before the event fills up.
Enjoy a Hanukkah Feast at Your Favorite Restaurant
Some of New Orleans best restaurants are featuring special Hannukah menus! From Sunday, December 2 until Monday, December 10, Saba will have a holiday dinner menu featuring a house-made Latke board with their signature potato pancakes and apple butter. It also comes with favorites like whitefish salad, a soft boiled egg and fresh herb salad. Make your reservations here!
https://www.instagram.com/p/Bq3RKb0lPSp/?utm_source=ig_web_button_share_sheet
Marjie's Grill also has their Six Nights of Latkes celebration. From Monday, December 3 until Saturday December 8, swing by Marjie's for dinner and enjoy a new latke dish every night. Will you get the Everything Bagel Latke, the Korean Seafood Latke or the Sweet Potato Latke? Who cares? There'll all going to be awesome.
Light It Up Chanukah Gala
Join JNOLA for their gala on Saturday, December 15, from 7 p.m. until 10 p.m. at Generations Hall. There'll be delicious hors d'oeuvres and desserts from your favorite Jewish-owned restaurants including Saba, Casablanca, and more. There'll also be an open bar and plenty of dancing with live music provided by Eric "Benny" Bloom and the Oy Veys! The after-party continues down the street at the Rusty Nail! Get your tickets here!
That's just a few of the many ways you can celebrate "The Festival of Lights" here in New Orleans. Whether you're a believer or not, you're welcome to get into the spirit starting tonight!