Master P, AKA Percy Miller, is a man of many talents: rapper, producer, philanthropist, mentor, actor, MTV Video Music Award nominee, reality show star and executive. Recently, Master P was able to add the title of restaurant owner to that list when he opened Big Poppa Burgers Chicken & Waffles in Harvey. Located at 3300 Fourth Street, Big Poppa Burgers Chicken & Waffles hopes to bring a tasty and convenient lunch and dinner option to an area that's been lacking.
Miller is no stranger to success. He was born in the Calliope Projects and attended Booker T. Washington High School and Warren Easton High School. He was accepted to the University of Houston on a basketball scholarship before dropping out and transferring to Merritt College in Oakland, California, where he focused on a business degree.
Miller's main motivation was to succeed so that he could move his family out of the projects. He started his own record label, No Limit Records, in 1990 in California. In 1996, he moved No Limit Records to New Orleans and released his first successful record, "Ice Cream Man", which produced the hit single, "Mr. Ice Cream Man." In 1997, Miller released the album "Ghetto D" which went triple platinum, thanks to the success of the lead single, "Make 'Em Say Uhh!," which garnered a MTV Video Music Award nomination for "Best Rap Video." From there, Miller's accomplishments continued with the release of more albums and producing other artists on the No Limit label such as Mercedes, Steady Mobb'n, Prime Suspects and Gambino Family. Miller also wrote, produced and starred in the films "I Got the Hook-Up" and "I Got the Hook-Up 2." In the latter, Big Poppa Burgers Chicken & Waffles is an integral part of the plot. He also starred in the Nickelodeon comedy series, "Romeo!" which co-starred his son, Romeo Miller and he has a popular shoe and clothing line called Moneyatti.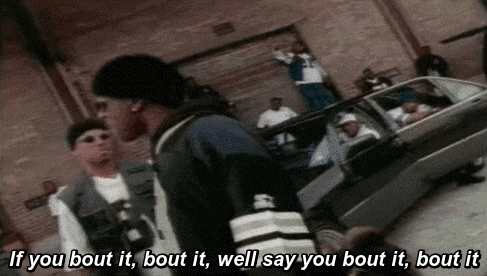 It's easy to see Miller is a man of many talents, so when I heard he was opening his own burger restaurant in my neck of the woods, I couldn't wait to try it. I'm always saying that one thing that the Westbank is lacking is a tasty "go-to" burger place, and I was hopeful this entertainment magnate turned restaurateur had exactly what I had been craving.
Miller makes his burgers with his grandfather's secret recipe and, partly inspired by the success of In-and-Out Burger, he hopes to build Big Poppa's into a franchise so he can create employment opportunities for others.
Big Poppa offers an assortment of burgers that come dressed with lettuce, tomatoes, pickles, fried onions, mayo, mustard and Big Poppa's special sauce. The menu also includes a salmon burger and a plant-based veggie burger for the vegetarians out there. Other treats offered are Louisiana fried chicken and waffles, homemade fries, sweet potato fries, baked beans, and milkshakes for dessert.
After much anticipation, I headed to Big Poppa's for lunch. I was on a mission to discover if the burgers here were indeed, "Bout It Bout It". Walking in, I immediately loved the vibe of the place; it's like an old diner with a modern feel and I was given a friendly greeting by the smiling staff. The combination of counter and table service here is like many burger joints. You order your food at the counter, the staff gives you a number brings your order right to your table.
I thought I knew for sure what I was getting, but then, I saw it: They have a fried chicken sandwich! Of course they have a fried chicken sandwich — Miller is a genius and knows what the people want.
The thought crossed my mind, "Do I dare? Do I order a burger AND a fried chicken sandwich? I can't come to a burger place and not get a burger, but chicken sandwiches are hot right now. Should I get both?" My heart answered, "Absolutely!" and my stomach agreed, so I got the fried chicken sandwich meal, which came with fries and a drink, and I got a Big Poppa Bacon Burger as a nice little side. Hey, this is all for research purposes.
After a short wait, my waitress, Debbie, brought out my food and didn't judge that I had ordered all of this food for myself. I first looked at the chicken sandwich and saw two big fried chicken breasts dressed to the nines with tasty fries on the side. Truth be told, the fries here are more like potato wedges, but that's no complaint. I bit into the massive sandwich and I was delighted to be confronted with something different for once; the batter here is actually a little sweet, which set off the salty, juicy flavor of the chicken. The taste level was off the charts; if you're a chicken sandwich fan, you're going to want to add this one to your list.
I was halfway through the chicken sandwich when I remembered I still had a burger to eat. It's a super thick patty grilled to perfection, dressed with lettuce and tomato and then topped with a generous pile of grilled onions, Big Poppa sauce and battered-and-fried bacon. Yes, the bacon is battered and fried. I put the whole thing together and dove right in. As soon as I took the first bite, I could tell that this burger was something special- maybe one of the best burgers I've had, and I'm pretty picky when it comes to burgers. It reminded me of the kind of burger you have at backyard family barbecues that just translates into good, old-fashioned comfort food.
The Big Poppa sauce was a barbecue-type sauce that gave the sandwich a kick, the onions on top added a nice balance to the burger and the bacon was a nice touch. However, the burger needed no "extras" to be delicious and I would have enjoyed it just as much without the bells and whistles. In other words: This is good food that doesn't need frills in order for you to enjoy it, but I'm not mad at the frills.
As I enjoyed my lunch, I chatted a bit with Tommy who does construction in the area. This was his third time at Big Poppa's and he said he likes how convenient it is.
"I like this place already because the food is fast and cheap," he said. "I've worked around here for a long time, and there aren't enough places like this, especially on Fourth Street. We don't always want to bring lunch to work or eat fast food, you know?"
A woman named Miss Cindy was another lunch patron. She said she has lived in Harvey for over 40 years.
"I'm glad to see something opening in this area that isn't a barroom. This is a place where families can come and spend time and not pay a lot of money," she said.
If you're looking for a burger that will make you say "Uhh!", Big Poppa Burgers Chicken & Waffles is worth the trip to the Westbank.
Big Poppa Burgers Chicken & Waffles
Getting there
3300 4th St, Harvey, LA 70058, USA
Hours
Mon-Sat 11 AM – 8 PM
Sun Closed