My Amazing Cheap Date New Orleans
AVAILABLE TO STREAM NOW ON THE VERY LOCAL CHANNEL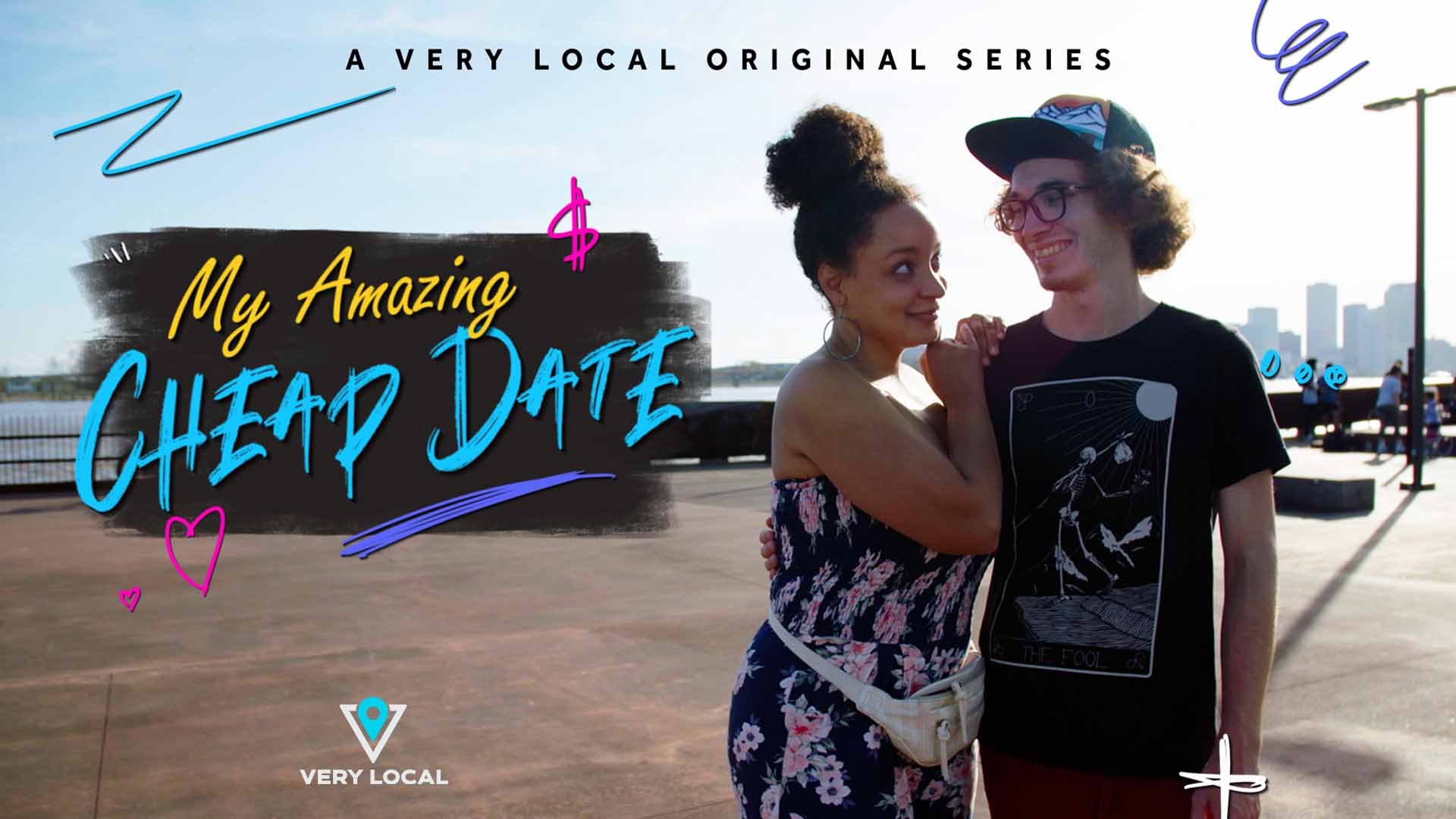 Host and comedic actor Amy Brassette McKeon challenges two sets of couples to create the most amazing date out in New Orleans with only fifty bucks to spend. From twerking lessons on the riverfront, to an interactive art experience, to pickle flavored snoballs, My Amazing Cheap Date highlights how to pass a good time on a dime in the Big Easy.
Watch local couples compete to see who can have the best dates for less than $50
A very local dating competition
My Amazing Cheap Date explores fun, romantic, unique things that can be done in New Orleans all for $50 or less. Host Amy Brassette provides color commentary throughout the dates and is the ultimate decider as to which couple had the best date and most creatively spent their fifty bucks. The winning couple will receive a prize to local establishments so they can have another awesome, free date.
What makes a great cheap date in New Orleans? 
Great question! From coffee to cocktails, sweet treats to cheap eats, My Amazing Cheap Date highlights the unique ways to impress your sweetheart.
A great date doesn't have to break the bank, from sipping drinks to sweating it out a free workout class, there are lots of ways to spend some quality time together. (You really get to know someone after a twerk-out workout.) 
Couples are judged on creativity and how close they get to staying under the $50 limit. 
Meet the host: Amy Brasset McKeon
Amy Brassette McKeon is a comedic actor who loves New Orleans and offers colorful commentary on each of the dates. Amy is the judge of which couple has the most amazing cheap date of the day. 
Where to watch My Amazing Cheap Date
My Amazing Cheap Date is available exclusively on the Very Local channel. Click here for details on how to get the channel and watch all of the Very Local shows for free. 
Fried chicken, beignets and a surprise laundromat puppet show on two cheap blind dates in New Orleans.