One local restaurant is making the game Sunday a little easier to swallow by offering a special menu this weekend dedicated to dissing the Super Bowl.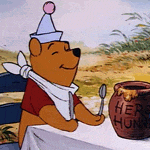 Ruby Slipper's weekend offerings rename southern classics like brioche French toast, but with a tongue-in-cheek twist.
All of the menu items have a spicy or zesty twist, like lemon zest atop a cheesy grit cake, a Tex-Mex egg scramble with pepperjack cheese or crepes with a spiked pineapple strawberry chutney and spiced pecans.
And the fine print at the bottom? You can win free mimosas to help take the pain of not playing in the game.
The menu will be served Saturday, Feb. 2 and Sunday Feb. 3 only at Ruby Slipper locations.