Sustainable Sipping: How SoBou bartender Amanda Thomas marries tasty cocktails, sustainability
Amanda Thomas, bar chef at SoBou, pushes for her bar experience to be rooted in local flavors.
I like to believe that the backbone of any fine-dining restaurant is a strong cocktail program. After all, in New Orleans we love our libations. What better to pair with a delicious meal than an equally delicious, well-crafted cocktail?
Amanda Thomas, bar chef at SoBou, knows better than anyone how a special cocktail can make for an impeccable dining experience.
Thomas grew up in New Haven, Connecticut, but has traveled all over the United States and Europe. She attended culinary school in Florence and worked in various bars all over the U.S., including New York. During her travels, she studied the different cocktail traditions in whatever city she happened to be and became an expert in cocktail culture. She settled in New Orleans in 2009, and got her start bartending in the heart of the French Quarter on Bourbon Street. It was here where her New Orleans cocktail education came fast and furious. She bartended at Revel Cafe & Bar, where she was mentored by Chris and Laura McMillan, and was head of the bar team at Apolline Restaurant before moving on to SoBou.
Thinking Green
"I'd rather use local, rather than have something freighted in…"
In her 10 months at SoBou, Thomas has worked to make a cocktail program that's all her own, while keeping her drinks as "green" as possible. Her goal is to keep her bar low-waste and reduce the carbon footprint, all while serving up delicious drinks.
"I use fruits that are local and in-season whenever possible and we don't use anything that we can't use peel to pit," she explained. "Fruits that are zested are used completely and even broken down into syrups and candies."
Thomas' work to keep the drinks at SoBou clean doesn't stop there. Because there is no regular glass recycling in New Orleans, she has worked to make sure that used glassware is donated to local artists and repurposed. Her focus to keep everything local extends to the bar's liquor as well, explaining that she would rather source what she needs "in town," rather than use product shipped from elsewhere.
"We try to use everything mindfully and respectfully," she said. "I'd rather use local, rather than have something freighted in unless it's absolutely necessary, such as tequila."
Crafting a Menu
"The city breeds indulgence and the drinks and the bars here reflect that."
Thomas said the cocktail culture in New Orleans is vast and one of the top cocktail cities in the country; for this reason, she likes to keep the cocktail menu at SoBou classic, while adding her own twist.
"New Orleans has a different method to cocktails in that a lot of classic cocktails were created here," she said. "Cocktails vary by city, but New Orleans cocktails are different than other places — it's a real focus here. New Orleans isn't a nightclub type of city; people come here for a good cocktail. The city breeds indulgence and the drinks and the bars here reflect that."
Bartending Lifestyle

"The bartending community is a network … a community."
When asked what she loves about bartending, Thomas explained she likes that it's the type of job that you can do anywhere.
"The bartending community is a network," she said. "I know that I can go to a city and I will probably know someone bartending somewhere. Bartenders are embraced; I went on a trip to Vietnam and I was asked to do a little bartending at a New Orleans-themed bar. It's a community."
As for cocktail culture, Thomas admitted learning never stops. She said mixing a proper drink is a culinary process and there's always room for education. For this reason, she encourages her staff to never stop expanding their cocktail knowledge.
"I encourage my team to apply for cocktail competitions because it's an education," she said.
Thomas has some exciting things planned for the SoBou cocktail program during Carnival season; she's concocting a special Mardi Gras menu featuring drinks inspired by Carnival around the world. Throughout Carnival season, drinks representing New Orleans, Rio and Venice will be featured. A pairing menu is also being designed.
Getting there
310 Chartres St, New Orleans, LA 70130, USA
Hours
Mon-Tue 7:30–10:30am
Wed-Sat 7:30–10:30am, 12–3pm, 5–10pm
Sun 7:30–10:30am, 11am–3pm, 5–10pm
On this episode of Eat Play Stay Orlando explore what's new in the Northern part of town. Sanford has a plethora of breweries, bars, and delicious dining options to choose from.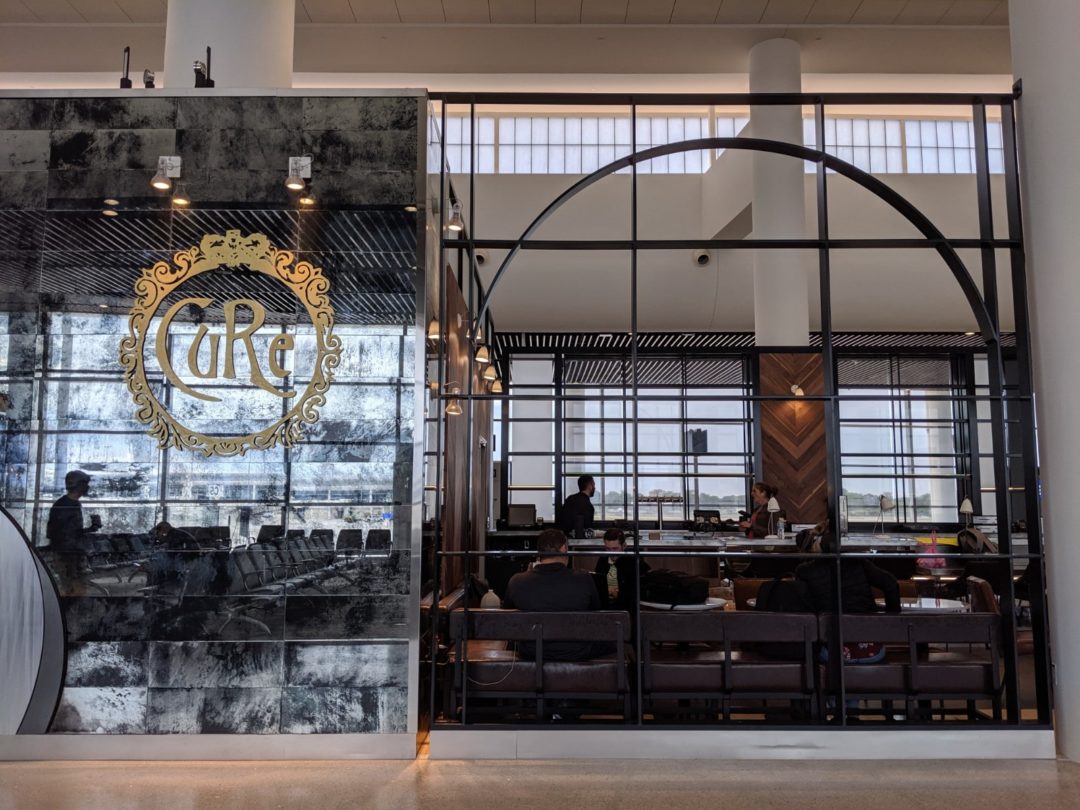 Time. Most of us don't have a lot of that. Even less so when we're rushing to make a flight. There are still plenty of tasty options for the less leisurely travelers among us, though it helps to know where to find them.