10…9…8…7…6…5…
Close your eyes and imagine it's New Year's Eve. How are you celebrating?
Hopefully, you'll be with family or friends, but there's still so many options! Around the world, people celebrate in many different ways. In Spain, they eat 12 grapes at midnight to signify 12 months of happiness. In Japan, gongs and bells are rung to banish bad spirits. Portuguese children go from door to door singing songs for their neighbors, and the Dutch use old Christmas trees to make massive bonfires in the streets. In Greece, a gold or silver coin is baked into a cake and whoever gets the slice with the coin is said to have good luck for the rest of the year. (Does that sound familiar or what?!) While we don't suggest you light bonfires in the middle of the French Quarter, we do recommend you start thinking of how you want to spend New Year's Eve so that — when the clock strikes 12 — we're all inspired to make 2019 our best year yet!
Here are a handful of our favorite ways to celebrate the new year in New Orleans:
The Neighborhood Bar
One of the city's favorite neighborhood bars also happens to be NOLA's undisputed king for watching international sports. Finn McCool's Irish Pub has soccer and rugby (and more) almost always on the TV, and that attracts a group of expats from around the globe to mix with a loyal group of Mid-Citizens, as well as sports fans from across the city.
This diversity is on display New Year's Eve for Finn's Around the World NYE Party! The bar's open all day, but as the clock approaches 4 p.m., you'll notice a large contingent of South Africans arriving with homemade delicacies to share. Celebrate their New Year at 4 p.m. with songs and toasts, and then get ready for the next one, because at 5 p.m. the Dutch will be partying. Then the Irish are up at 6 p.m.!
Through the night there'll be snacks, Champagne toasts, and music by DJ Matt Scott all the way through our local celebration at midnight!
The Dive Bar
Exactly one block away from Finn's is another one of our favorite New Year's Eve parties! Twelve Mile Limit — New Orleans' favorite "fancy dive bar" — kicks off its annual celebration at 10 p.m.
Here, the party's all about two things: the cocktails and the music. Cole Newton and his staff routinely win accolades for the quality of their drinks (which are WAY less expensive than you'd expect award-winning drinks to be). And DJ Ann Glaviano, who draws big crowds with her monthly Heatwave shows at Twelve Mile Limit, leads a dance party that simultaneously manages to rock, while also being one of the friendliest, most welcoming shows in town.
They'll sing "Auld Lang Syne" at midnight, but this party's going until 2 a.m.!
https://www.instagram.com/p/BWSfaVJg1eV/?utm_source=ig_web_button_share_sheet
Less Dancing, More Eating
Maybe you want this New Year's Eve to involve a little less dancing and a little more eating. Not a problem — New Orleans has you covered!
Cafe Degas has holiday dinner seatings at both 6 p.m. and 9 p.m., starting at $80, with romantic, French-inspired cuisine and music by Tony Green & Gypsy Jazz. The restaurant is also a short walk from Bayou St. John, where many New Orleanians gather to celebrate and watch fireworks.
Galatoire's is offering an all-inclusive $225/person five-course Philipponnat champagne dinner at 8 p.m., followed by an open bar with live music and balcony access that runs from 10 p.m. until 1 a.m.
And the recently returned Cajun favorite, Gabrielle Restaurant, is dishing up a special four-course pre-fixe menu for just $75 per person. These are just a few of the many memorable meals available for you on Dec. 31.
Live Music
If live music is what you're after, then NOLA has just the show for you! The Revivalists are returning home for a special New Year's Eve show, and — this year — they'll be at Mardi Gras World, situated right on the Mississippi River and her NYE fireworks!
The seven-piece band is known for its roots-driven rock, made up of virtuosic instrumentalists and charismatic vocals.
Their end-of-year shows are stuff of legends, and this year they'll be joined by another ultra-hot local band. Tank and the Bangas, whose star has grown after winning NPR's Tiny Desk Contest in 2017, will also be performing their unique mix of R&B, soul, hip-hop and spoken word.
Tickets start at about $63, and can be purchased here!
https://www.instagram.com/p/BrVn8WzBO5f/?utm_source=ig_web_button_share_sheet
Celebrity Sightings and Fireworks
And, of course, New Orleans is full of fun to be had downtown as the clock approaches midnight. You can head to the river and watch the fleur de lis drop at midnight, accompanied by an incredible, free fireworks show. The riverfront is also where Dick Clark's Rockin' New Year's Eve broadcast on ABC will shoot from, which always brings in live music!
If you want to get a better vantage point, tons of downtown hotels are hosting amazing parties. The Troubador Hotel and the Ace Hotel, for example, are both hosting parties on their rooftops. Admission to the Ace's rooftop is $80/person, but includes booze, snacks, and several live music acts!
All this to say, "Hey, you have options!" Lots of them. So it's just up to you to take some time to decide what you want, because pretty soon it'll be time for…
4…3…2…1…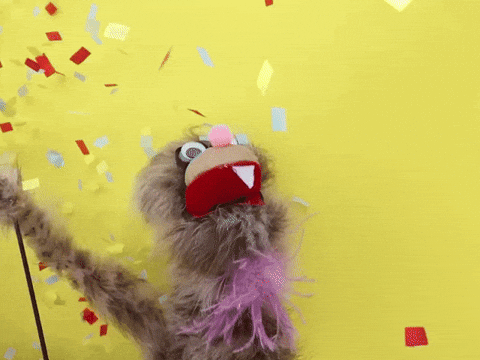 And we want to make sure your 2019 is off to a memorable start!
Happy New Year!