*SPOILER* You were there when Daenerys got her dragons. *SPOILER* You were there when Jamie lost his hand. *SPOILER* You were there at the Red Wedding. *SPOILER* And the Purple Wedding. *SPOILER* And when the Viper had his skull bashed in. *SPOILER* And when Night King attacked. *SPOILER* And when Hodor held the door. *SPOILER* And when Jon had boat sex with his aunt.
You've been through a lot. But winter is here. So where will you be on April 14, when "Game of Thrones" returns to the world with its eighth and final season?!
Oh, you don't have plans yet?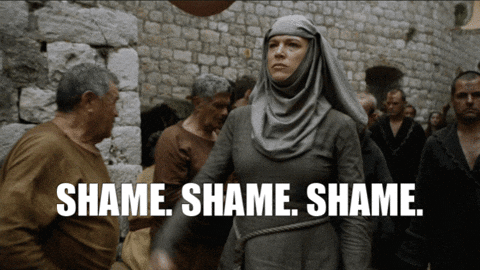 What are you going to do? You think you're just going to watch the season alone in your house?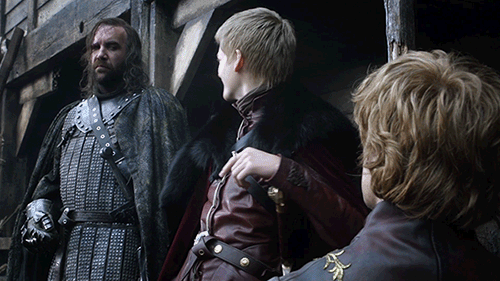 Heck no, you're not! Sixteen million people watched the Season 7 series finale when it aired a few years ago, and the show has only gained popularity during its hiatus. And New Orleans is in no way exempt from the mania.
Dany's hunk, Daario Naharis, actually lived in New Orleans for several years. (Well, not Daario, exactly. But the actor, Michiel Huisman, who played him.) The story's creator — George R. R. Martin — rode in Endymion for about a decade after making local friends at a New Orleans science fiction/fantasy festival. We even have a local jazz band — the New Orleans Swamp Donkeys — who created a jazzy arrangement of the show's theme song that went viral with more than a million views!
"Game of Thrones" even shot several of its fighting pit scenes in some of our most prominent potholes. (Just kidding…but…maybe fill those in?)
Less than two weeks to go and the buzz is reaching a fevered pitch. You need to make your plans before the frenzy becomes too much.
But like we learned in Season 1 — chaos isn't a pit. Chaos is a ladder. This is an opportunity. Where will your ladder take you?
Don't know what your options are? (You know nothing.) Don't worry. This is what I do.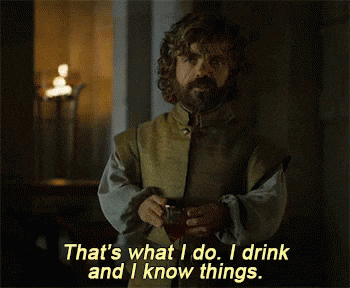 There are tons of great Thrones-related events and watch parties happening around the city. Take a look at this list, and then gather your friends for what will probably be one of the titanic pop culture events of our generation. You won't want to do it alone, because while the lone wolf dies, the pack survives.
Watch in the Marigny
Sometimes people worry that if they watch their favorite TV show at a bar, people will be talking through it. This is not the case at the Lost Love Lounge — where you can hear a pin drop during all of HBO's Sunday night lineup.
I've been watching there for seasons, and I remember a few years ago when a guy walked in — obviously his first time — and started making "funny comments" during the episode.
A longtime watcher walked over to him and whispered — just loud enough so everyone would know it was handled — "Hey man, we don't do that here."
The rookie nodded and then fell silent.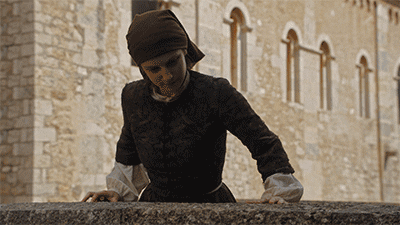 Lost Love will have the episode on TVs in their front room, and a pull-down screen in the back. Pro-tip: even though the premiere starts at 8 p.m., you'll want to get there early (early early!) to make sure you get a good seat. So just make an evening out of it — Lost Love Lounge is an awesome spot to watch the battle of the living against the dead. And you'll have plenty of people to chat about it with afterward. People even come in costume, and if you dress up you get a free shot.
An Uptown Option
The Prytania Bar also attracts a loyal contingent of fans, and the Facebook event page suggests getting there early to avoid being stuck standing! I know they're showing the premiere, but not sure yet if they'll be showing every episode as the season progresses.
https://www.instagram.com/p/Bs3vcHBlL1Y
"Game of Thrones" Fantasy League / Trivia Watch Party
The American Sports Saloon in the French Quarter has plenty going on for each episode of GoT's final season!
The event kicks off at 6 p.m. each week, so you can try and secure a comfy watch spot. There are televisions in view of each table, and private couches with a personal TV on the balcony. You can call ahead to reserve a spot for a specific night, or for the season!
Each week, players will fill out a fantasy sheet where they make certain episode predictions, such as who will be on the Iron Throne and who will die that night. Then, before the episode airs, there'll be a short round of trivia to get your brain going.
The American Sports Saloon
Getting there
1200 Decatur St, New Orleans, LA 70116, USA
Downtown King's Landing
Imagine you were in King's Landing for a conference and wanted to catch an episode of Game of Thrones. (Which, I guess in this made-up scenario, would be a reality show?) The New Orleans equivalent to where you'd watch would be at The District in the Warehouse District of the CBD.
Flea Bottom might have had Gendry, but it didn't have The District's sweet 90-inch screen! (Also, the food options are far superior to a "bowl of brown.")
Catch the premiere at 8 p.m., or (and/or) be there at 10:30 p.m. when they replay the episode.
Getting there
711 Tchoupitoulas St, New Orleans, LA 70130, USA
Hours
Mon-Tue 3pm–12am
Wed-Thu 3pm–1am
Fri-Sat 11am–2am
Sun 11am–12am
Range Beyond the Wall
Follow the King's Road out to Gretna, and you'll find a bar/restaurant/local game store called Bad Wolf. The slogan on their website reads, "Geek Pride: Be where you are celebrated, not tolerated," which is not unlike what Tyrian meant when he once told a young Jon Snow (back in Season One):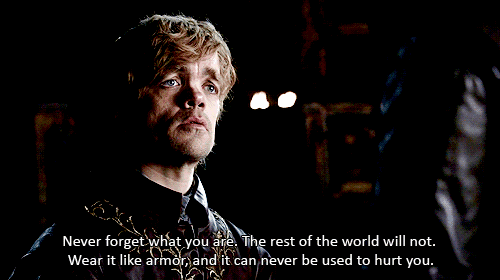 Bad Wolf has a pretty extraordinary community — engaging with one another in gaming tournaments, writing workshops, video game battles, and (of course) Game of Thrones watch parties. They'll be showing every episode — from the season premiere to the finale — so if you miss the first week, you're not out of chances!
Getting there
1454 Woodland Hwy, Belle Chasse, LA 70037, USA
Hours
Mon 11 AM – 2 PM
Tue-Fri 11 AM – 8 PM
Sat 11 AM – 6 PM
Sun 11 AM – 3 PM
We'll be adding more options as the premiere approaches, so keep your eyes peeled. Enjoy it while you can, because — before you know it — Season 8 will be done. And then?