I want to talk about something about which nearly every person I know has a strong opinion.
Just a warning: It's gonna make some of you angry. I'm risking censorship, and I'm gonna probably lose Instagram followers, as well as more than a few real-life friends.
But I can't stay silent any longer!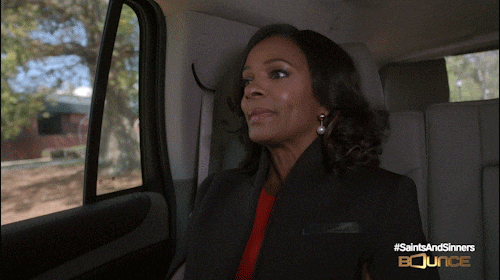 If a king cake has, for example, crawfish in it — is that a king cake? Some of my fellow writers at this publication would say (and have said), "ABSOLUTELY NOT!"
https://twitter.com/MStaes/status/1084184933147598848
Well, what about boudin? Caviar? Goat cheese?
Crickets? (And no, I don't mean "crickets" as in the room went silent. I mean actual crickets in your king cake.)
Are you booing me??
You don't think that's a king cake? Well, why the hell not?!
The first king cakes were made in ancient Rome and had a damn fava bean baked into them instead of a plastic baby.
Ancient Romans engaged in some fairly brutal behavior, guys! (Think of the Coliseum) They put people in pits against their will and made them fight lions.
What do you think they'd say about baking a baby into a cake? I think they'd say it's a pretty horrific adaption of their tradition, and maybe even that — to them — what we're making isn't even a real king cake.
By the 1300s, there's record of the French making their own king cakes — but they looked more like this:
https://www.instagram.com/p/BsS93XCllPo/?utm_source=ig_web_button_share_sheet
It's believed king cakes didn't even make it to New Orleans until sometime around 1870, and — get this — they looked way different depending on which region of France the baker came from. The version you purists like to defend came from southern France — which is totally okay with me — but do you know what those bakers from the south of France didn't put on their king cakes?
Purple, gold and green sugar, that's what! Those colors were meaningless to Mardi Gras until the Krewe of Rex created their significance in 1872.
Bring a few 14th century French bakers to modern day New Orleans, and what do you think they'd say about our "king cakes" covered in purple, gold and green sugar? Probably something like: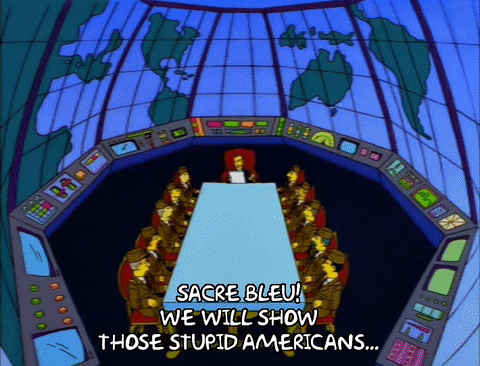 The point is, things are always changing and this Carnival season has been, like, a million years long. So let's experiment and thank the Carnival gods that we have some variety this year. You expected me to eat the regular frosting-covered cinnamon bun (which I love) for 59 days?!
Why would you do that to yourself?
Do you like the filling you can get in the crawfish bread at French Quarter Fest or Jazz Fest? Of course you do, it's fricken amazing! So if some of the best bakers in the city are like, "Hey dummy, we want to give you a chance to eat that same filling in a really delicious new form during the entire months of January and February," are you going to complain? Of course not. I Not only would I call it a king cake for the opportunity to sample the city's best bakers' work — I'd actually drop to my knees and call it "my king," if it meant I could eat it for one more week.
So, I took my soapbox and I traveled around the city, looking for other hidden king cake gems.
Who won't you find on this list? This isn't the TOP 10 KING CAKES IN NEW ORLEANS (though I do think these were delicious and could make your list). Fifty days into Carnival, plenty of "Best of" lists already exist.
This isn't a list of Mardi Gras-colored creations, either. I love king cake beer (you'll see me on the parade route with it), and while I'm ecstatic Ideal Market has the Tres Leches King Cake — and I have no problem with them calling it a king cake — it looks more like a delicious, Carnival-colored tres leches to me.
https://www.instagram.com/p/BtyrhjMAmL6/?utm_source=ig_web_button_share_sheet
This list? This is the WILDEST KING CAKES IN NEW ORLEANS.
The kind of king cakes that cruise I-10 on a motorcycle, king-cake-hair flapping in the wind. The kind of king cakes you'd never tell your mom you were dating because it would keep her up crying in bed. The kind of king cakes that stay out all night on Mardi Gras, even though they were out all night on Monday AND have to work the next day.
So buckle up. It's gonna be a wild ride.
The Station Coffee Shop & Bakery
The Muffuletta King Cake is what attracted me to The Station, tucked away in Mid-City. Jonathan Walker — co-owner and barista — set some pretty clear expectations: "If you love muffulettas, then you're going to love this!"
The "cake" works, warm or cold (just like a muffuletta), with a savory crust and all of the ingredients you'd find in your favorite version of the sandwich from which it drew its inspiration.
https://www.instagram.com/p/Bt83R9Cg-8K/?utm_source=ig_share_sheet&igshid=1iyij2nhy4yc1
I asked Walker why they decided to make a savory king cake. "I mean, people like to drink beer during Mardi Gras," he said in what I'd judge as an understatement. "Sometimes, savory just goes better when you're at a party."
I couldn't have said it better myself.
The Station sells its cakes as a whole or by the slice, and they also have a sweet, praline option for sale.
The Station Coffee Shop & Bakery
Getting there
4400 Bienville St, New Orleans, LA 70119, USA
Hours
Mon-Fri 6:30 AM – 6 PM
Sat-Sun 7:30 AM – 5 PM
Chiba
What in the world is a Japanese restaurant doing on a king cake list? Blowing our minds, that's what.
It does with its Sushi King Cake, which is an absolute work of art.
You can order the small (13 pieces of sashimi) or the large (20 pieces of sashimi). Half of the "cake" is stuffed with spicy crab and the other half with spicy tuna.
https://www.instagram.com/p/BuEpfw1ATaj/?utm_source=ig_share_sheet&igshid=1n3vygzbkv9b3
But how do they get all those colors up top? The answer is a wide variety of delicious ingredients: salmon, tobiko, yuzu sauce, blackberry habanero sauce, apples, pineapples, mango and more!
It was as delicious as it was beautiful — very!
Getting there
8312 Oak St, New Orleans, LA 70118, USA
Bywater Bakery
Just a few years old, Bywater Bakery is already a neighborhood institution, and its king cakes are gaining renown from fans across the city. The bakery's king cakes have tons of variety on the sweet side (including sweet potato), but the savory side is where things start to get crazy, featuring boudin, spinach and artichoke and crawfish.
I tried the boudin — with a peppery crust and creamy boudin filling — and I liked it, but it's the crawfish that really blew me away.
https://www.instagram.com/p/BuO9hgDBks2/?utm_source=ig_share_sheet&igshid=3g7ky5j5w0vl
I'm a fan of the crawfish bread at Jazz Fest (crawfish, cheese, bread, check!), but I happen to think the French Quarter Fest crawfish bread is the best food item I eat all yea, and that's what Bywater Bakery's Crawfish King Cake reminded me of!
It's crispy on the outside, and — at a bakery as highly-regarded as this one — of course the dough is going to be delicious. But the taste of that pinkish-orange, crawfish filling — holy moly! I never wanted it to end!
You can call it "crawfish bread" instead of "king cake" if you want. I don't care, as long as you try it. It makes me thankful this Carnival season was a billion years long.
Getting there
3624 Dauphine St, New Orleans, LA 70117, USA
Hours
Mon 8am–3pm
Tue-Wed Closed
Thu-Sun 8am–3pm
Nor-Joe Importing Company
When Mark Subervielle bought Nor-Joe's in 2017, he realized he had nothing special ready for Carnival. "I spoke to my sister, and she suggested the Cannoli King Cake," he recalled.
He said they used ingredients they already had in the shop, and — within minutes of it being done — it sold. "Ninety minutes later, that person came back and bought two more," Subervielle said. The recipe hasn't been changed since.
https://www.instagram.com/p/Bt6JgGYgOTD/?utm_source=ig_share_sheet&igshid=qlwfccdwitc2
As a Long Islander (in New Orleans for almost 10 years, though, so don't yell at me for writing an article about king cakes), I have a special place in my heart for cannolis. This cake — stuffed with plenty of cannoli filling — is a favorite of mine.
Honestly, the thing I like the least about cannolis is the hard shell. Replace that with moist king cake dough, and I'm in heaven. Join me there.
Getting there
505 Frisco Ave, Metairie, LA 70005, USA
Hours
Mon-Sat 10 AM – 6 PM
Sun 11 AM – 3 PM
Breads on Oak
Head on up to this Oak Street bakery and you'll notice three things right away: 1) everything looks delicious; 2) the bakery seems to have a lot of adoring customers; and 3) there are a ton of vegan options available.
As a non-vegan, I was worried I might not love this king cake. I now understand I was an idiot.
Breads on Oak has a wide variety of wildly-stuffed options. The one I tried was the VooDoo Cream Cheese King Cake. As I sat down to eat it, Steve — a manager at the bakery — asked if I wanted a glass of water. I thought he was just being nice, but 30 seconds later, I understood.
The cake is dense, and the filing is the bakery's own vegan cream cheese. It's distinct, but still sweet and delicious! A few moments later, that sweetness gave way to a kick of pepper. It wasn't uncomfortable, but it was definitely more noticeable than the Sucre version.
I reached for my water, and Steve laughed. "That's the ghost pepper — it's the second-hottest pepper in the world," he told me.
https://www.instagram.com/p/BsgFB39lfoJ/?utm_source=ig_share_sheet&igshid=e1d69wzlnto3
There was also cayenne, and both peppers came from the Louisiana Pepper Exchange — a local company Breads on Oak partnered with to make this cake.
In addition to the VooDoo Cream Cheese version, the bakery is also known for its "Adult King Cakes," advertising a Bourbon Praline Pecan, a Brandy & Berries Almond Cream, and a Strawberry Rum Cream Cheese. "We cut open our king cake," explained Steve, "and then we fill it, and wash both sides with the alcohol we use for that particular variety so the cake can soak it in. It's like taking a shot!"
A shot? WITH king cake? Yes, I want that.
Getting there
8640 Oak St Suite A, New Orleans, LA 70118, USA
Hours
Mon-Sun 7:30 AM – 3 PM
Casa Borrega
Hugo Montero, owner of Central City's Casa Borrega, said, "A recreation is sometimes the best homage." He grew up in Mexico City, eating a Rosca de Reyes (a Mexican version of the king cake) every Jan. 6 — which is Twelfth Night, or King's Day. "If you got the baby, you had to throw a tamale party on February 2!"
Montero loves his new home, and listed off a wide variety of king cakes he admired here. "I wanted to do something special at Casa Borrega, and Americans already love tacos," he said, in another understatement.
https://www.instagram.com/p/BsY8lQIF9Fj/?utm_source=ig_share_sheet&igshid=1w48w6xqnug94
So he came up with the taco king cake. The shape of the "cake" is made by arranging 12 or 24 tacos into the standard, oval king cake shape. Some are filled with carnitas, some with chorizo, some with chicken, and sometimes, some are filled with picadillo. "We use pineapple, purple onions and cilantro to make the colors," Montero said. "and, of course, we hide a baby as well!"
Grab some friends (or don't) and try out that Taco King Cake!

Casa Borrega: Fonda & Mezcaleria
Getting there
1719 Oretha Castle Haley Blvd, New Orleans, LA 70113, USA
Cochon Butcher
Legend has it Elvis Presley's favorite sandwich included peanut butter, banana and bacon! That seems like a random fact to include in an article about king cakes — until it isn't.
Next-door to mouthwatering Cochon is its butcher shop/restaurant, packed with more casual fare. During Carnival, that includes the Elvis King Cake — inspired by The King's favorite snack.
https://www.instagram.com/p/BsVvAvlj_4E/?utm_source=ig_share_sheet&igshid=nfxrcwoppv6v
Stuffed with peanut butter and bananas, and topped with bacon (and marshmallow spread, because why not?), you're guaranteed a great dessert after whatever awesome sandwich you decide to buy there.
If you go with the Fat Elvis (the whole cake), keep an eye out for the plastic baby pig hidden somewhere inside!
Getting there
930 Tchoupitoulas St suite a, New Orleans, LA 70130, USA
Hours
Mon Closed
Tue-Sun 11am–10pm
Cake Cafe & Bakery
"I was inspired by the cinnamon roll-style of king cake," explained Cake Cafe chef and owner, Steve Himelfarb. "But I wanted to change the dough slightly and make it less sweet."
He did just that, and — as he started to get requests for filled king cakes — variations developed naturally, like the Creole Cream Cheese version and what he calls his "runaway success," the Goat Cheese and Apple. "I wanted to do something unique," he recalled, "but with a good contrast of sweet and tang that complimented my cake."
https://www.instagram.com/p/BsS2yv2FwyL/?utm_source=ig_share_sheet&igshid=mba710hfbwna
There are few king cakes that get New Orleanians more excited when it arrives at a party than the Goat Cheese and Apple. So, if you want to be the star of your Mardi Gras bash, you can pre-order the whole cake, but if you're just looking out for yourself (totally reasonable!), you can stop in and get an individual-sized king cake, too!
New Orleans Cake Café & Bakery
Getting there
2440 Chartres St, New Orleans, LA 70117, USA
Shake Sugary
I've spent many a shameful morning eating Nutella straight out of the jar when no one was looking. Thanks to Shake Sugary, I can stop sneaking around for the couple of months of Carnival season.
This Bywater bakery (not to be confused with the Bywater Bakery) has a large variety of king cakes, including gluten-free and vegan options. My favorite — and it was actually a vegan version when I tried it — was the Banana Nutella King Cake.
https://www.instagram.com/p/BtV8DZMggPC/?utm_source=ig_share_sheet&igshid=lfo49j6xkiu0
It was so dense and rich, my mouth is watering as I recall it. And the serving of nutella was so generous, it was just like eating it out of the jar with a spoon.
Warning: Because these aren't always available by the slice — and because New Orleanians treat traveling to the Bywater like traveling to some distant planet — you may want to call in advance just to be sure you can get the variety you want. It'll be worth it, I promise.
Getting there
3304 St Claude Ave, New Orleans, LA 70117, USA
Cavan
Let's head back uptown, where Cavan — on Magazine Street — is waiting for us. Here, you can get a hulking slice of king cake, which plays out like a puzzle for your taste buds.
What do I mean? Well, you've got the brioche dough — and that's a little sweet. Then you taste that it's stuffed with real crawfish and Cavan's sauce. That's a little salty.
https://www.instagram.com/p/Br8KKVbFwnv/?utm_source=ig_share_sheet&igshid=g3jj3oef6a2r
But then, you cover that in a generous pool of goat cheese sauce, purposely created to be sweet. And then — because it's only a $3 up-charge — you top it all with a serving of caviar, which tips things back toward salty. Don't you dare skip out on the caviar!
It's weird and it's fun and it's Mardi Gras, so just go with it!
Shaya
About a half-mile up Magazine Street, we get to Shaya and our next king cake.
Full disclosure: I am a Chosen Person; a member of the tribe, if you will. This means I grew up eating babka as a dessert for all the best holidays, and this means I associate babka with my fondest childhood memories.
That's exactly what happened at Shaya when the waiter brought me out a slice of their warm Babka King Cake. Ah, memories.
https://www.instagram.com/p/Bttn4TkhX_F/?utm_source=ig_web_button_share_sheet
The cinnamon babka made for one of the densest king cakes I've had this season. My spoon cut through the rich cake, covered in caramel, and it was so good, I kept chewing just so I didn't have to finish it. It comes with a scoop of vanilla ice cream because you can't have enough amazing things on one plate.
You can order a slice at the restaurant, or — if you order two days in advance — you can pick up a whole Shaya signature king cake.
Getting there
4213 Magazine St, New Orleans, LA 70115, USA
Hours
Mon-Thu 11am–9pm
Fri-Sat 11am–10pm
Sun 11am–9pm
Audubon Insectarium
From a distance, the king cake from Bug Appetit (the eatery inside the Insectarium) looks pretty standard. Gold, purple and green icing. Sure!
But step a little closer. Oh, what's that on top?
Then, it dawns on you. You're in an insectarium. You know exactly what's on top.
The Cricket King Cake is both filled and topped with roasted crickets! "It gives it a nice, nutty flavor," said the Insectarium's director of animal and visitor programs, Jayme Necaise. "And a nice crunch. It's like a Danish with pecans."
Except not pecans. Crickets.
https://www.instagram.com/p/BP8CtR8jTw-/?utm_source=ig_share_sheet&igshid=1u48ksdbpoqt6
Is it delicious? Yes, it is actually kind of delicious, but more importantly, you can tell your friends you ate a king cake with crickets on it. There's very little that will take your social media game to greater heights than that.
Buy a ticket to the Insectarium and swing by the kitchen any time between 10:30 a.m. and 4 p.m. to try it out. You won't regret it! Well, maybe in the short term, but definitely not in the long term!
Audubon Butterfly Garden and Insectarium
Getting there
423 Canal St, New Orleans, LA 70130, USA
Okay, what'd I miss! Are there any other wild king cakes out there I need to know about? Have any thoughts on the ones I listed here? Strong feelings on, for example, eating crickets? Swing by our Facebook page, and share it all on this article's comment section. Thanks!