A quick walk around the city and two things become obvious: summer is returning to New Orleans, and New Orleanians are returning to bars.
I'm in that number and I'm excited about it! But between the beautiful weather and this pesky pandemic, I'm in no rush to drink my beers, wines and cocktails inside.
That's why this edition of Top 5-04 is focused on determining the Top 5 Spots to Enjoy an Outdoor Drink in New Orleans.
The last Top 5-04 article determined the Top 5 Pizzas in New Orleans. It was a challenging list to create, but I feel good about my picks. Everyone obviously agreed.
Okay, not everyone agreed. But I still feel like I made solid choices.

I think part of my confidence is that New Orleans may have some very delicious pizza (I learned this when I had 35 of them in a week), but this isn't a pizza town. We have great options but we don't have limitless choices on that "crème de la crème" level.
Places to sit outside with a drink, though? We have what feels like infinite top-notch spots. And it's no wonder. With weather like this, it shouldn't be surprising that New Orleanians have mastered the art of outdoor drinking.
There's no way to know when the first New Orleanians sipped her or his beverage of choice in the fresh air, but courtyards have been a recognizable element of what is now the French Quarter since the late-1700s. That's when Vieux Carré became more densely built and tightly packed, requiring walled-in properties and giving rise to those iconic inner yards.
Were our forebears drinking in those courtyards? I have to assume yes. We definitely know that by 1821, ice was being shipped regularly to New Orleans from New England ponds and that most certainly made it easier to enjoy a beverage — perhaps one of the many cocktails we invented — in the heat.
These days we've got it down to a science. I've been living in New Orleans for a dozen years — not long enough to be considered a New Orleanian, I'm sure I'll be told, but definitely long enough to try and appreciate well over 100 outdoor bars. To make sure I got my list right, I spent a few days biking around the city checking out my shortlist of contenders.
Several dozen establishments and a whole lot of booze later, I had my Top 5.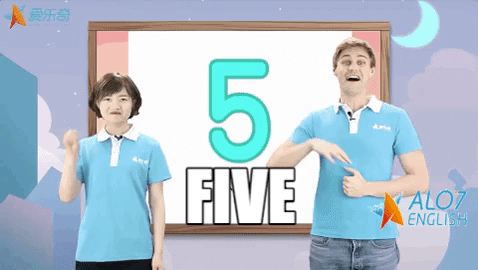 5. The Chloe
This uptown mansion opened its doors as a hotel/restaurant/bar/pool on St. Charles Avenue in October of last year — smack in the middle of the pandemic. That may have slowed The Chloe's ascent into superstardom, but you can't keep a good hotel/restaurant/bar/pool down.
When I stopped by on Sunday it felt and looked like it has most times I've poked my head in: a fun atmosphere full of people very happy to be there.
The inside of The Chloe is gorgeous, but that'll have to wait for another day because we're here to talk about the outside. And if you want to sit outside at The Chloe, you have two options from which to choose.
There's the pool area in the back, of course. If you want to take a dip, you can sign up for one of two daily, four-hour sessions. (Single-person reservations are $40 and come with one complimentary drink; table reservations are $80 and come with up to four complimentary drinks.)
While at the pool, you'll also have access to The Chloe's full menu of delicious food (the blackened butter crusted flounder was wonderful, as was the burger), plus top-notch cocktails and adventurous wines.
I've been twice now and I really enjoyed the poolside area. During the day — especially around happy hour — it's buzzing with energy, and on a weekday night it's a calm, relaxing oasis.
But as much as I love the pool area, the city has quite a few of them. My favorite is at The Country Club in the Bywater for a day of drinking in the water among friends you just haven't met yet. Or there's Alto on top of the Ace Hotel — bringing New Orleanians a full schedule of creative, fun events alongside a great view.
If it was only for the pool — as wonderful as that pool is — I'm not sure if The Chloe makes it into my Top 5.
Want to know where to go for a dip? Check out our list of pools in New Orleans here.
The Chloe isn't just a pool, though. Up front, along St. Charles Avenue, you can drink or dine on the porch or in their garden — in a charming setting rivaled only by the iconic Columns down the street.
That's why The Chloe is on this list. It's Columns and The Country Club wrapped into one. Buttoned up and charming in the front, and a party in the back. It's the mullet of St. Charles Avenue… but in the best possible way.
4. JB's Fuel Dock
I first learned of this spot when I was trying pizza, and I knew it would have a role to play in future Top 5-04 lists.
JB's Fuel Dock — at the marina along West End Park — got its name because it was a longtime landmark for waterlovers as a boat yard, convenience store and fueling station for boaters. It's located just feet from where what was once the New Basin Canal meets Lake Pontchartrain.
Any time I head out to this part of the city it feels like I'm on some weekend getaway. That's been the case for generations of New Orleanians who used to actually take a train out to the lake for a vacation.
These days there are several bars and restaurants along this stretch of water. I'd recommend making a day of it and giving them all a try. You've got Landry's Seafood House, The Blue Crab Restaurant and Oyster Bar, Felix's Restaurant & Oyster Bar, plus the Southern Yacht Club and New Orleans Yacht Club — all on the water and all very close to one another.
But my favorite is JB's, which only became a bar post-Katrina.
I love it because a) it's a little more relaxed than some of those aforementioned larger establishments across the canal, because b) there are boats pulling up right to the bar, and because c) I can't resist a good Bushwacker. No longer do I have to head out to the Gulf Coast for my favorite chocolate, boozy alcoholic drink. All I have to do is pop into JB's Fuel Shop.
They also have a good offering of Louisiana beers on draft, as well as a menu that includes — among other things — their housemade pizzas.
Looking for a getaway from New Orleans? Just head up to JB's and say hello if you see me sitting happily in front of a pile of Bushwackers!
3. Zony Mash Beer Project
There haven't been many spots more committed throughout the pandemic to keeping musicians safely gigging and artists safely selling their wares than Zony Mash Beer Project.
They've got a huge outdoor beer garden just off of S. Broad Avenue and they utilize it to the max. There are musicians playing multiple days a week, food trucks and pop-ups nearly every day, bi-weekly cooking competitions, and regular art markets!
Tables are set up so you can stay comfortable and enjoy one of their dozen-plus rotating beers on tap at any given time.
"We pride ourselves on creating many different styles of craft beer and seltzers to not only make sure there's something for everyone, but also to keep things exciting for our regulars," explained Sara Yongue, a marketing and graphic design manager at Zony Mash.
If live music is your thing, Zony Mash, Bratz Y'all and NOLA Brewing Co. are three spots that all have done an awesome job bringing in a steady stream of bands. But for me, the variety of fun Zony Mash offers in their huge space is why it's sitting pretty in the #3 spot.
Want to know more about how Zony Mash help keep food pop-ups afloat during the pandemic? Click here for our feature.
2. Parleaux Beer Lab
Two breweries in a row might seem obnoxious, but the outside spaces of Zony Mash and Parleaux Beer Lab couldn't be more different (other than that you can drink great beer in both spots).
Parleaux hosts some food pop-ups, but they don't typically have music.
Well — you might be wondering — then what makes it so special?
"People love breathing fresh air, feeling a light breeze, absorbing warm sun, and enjoying the sounds of the city," explained Parleaux Beer Lab founder and owner Eric Jensen. "To me a great outdoor watering hole is one that incorporates the essence of those feelings into their setting."
That's exactly what Parleaux has done. They've taken a cozy corner in the Bywater and opened up their greenspace to the community. Swing by (Friday evenings are might favorite) and you're going to hear a mix of kids laughing in the garden and the buzz of regulars sitting and chatting under citrus, fig and pecan trees, or beside lush vines of muscadines and other flowering plants.
The outdoor space is simple, and that's what makes it so charming. There are a variety of spots to sit, depending on your mood (I am partial to the giant platform swing), and the whole space feels like you're hanging out in the best backyard.
Plus, all those aforementioned fruits growing back there? Many of them end up in the beers you'll be drinking during your hang at Parleaux.
As if all that's not enough, it has one more advantage: Parleaux Beer Lab also happens to be a four-minute walk to the #1 Spot to Enjoy an Outdoor Drink in New Orleans…
1. Bacchanal Wine
I often say that if someone was going to be in New Orleans for two hours and only had time to visit one place, I'd tell them to go to Bacchanal. Seriously, what's not to love about this spot?!
You'll find it in the Bywater where Poland Avenue meets the Mississippi River's levee. You want fun, excellent music? Bacchanal's got you. You want a menu of delicious food? Bacchanal's got you. Or maybe you'd rather just customize your own cheese plate instead of eating a full meal? Bacchanal's definitely got you there.
A competent staff to help you navigate an impressive (to say the least) wine list that runs the gambit from budget to exquisite? A variety of beers by the bottle? One of the most romantic courtyards in the city? Bacchanal's got you covered on all fronts!
In fact, the only thing not to like about this place is that nearly everyone in New Orleans loves it. That means you'll have a tough time snagging a table if you don't get there early or go on a less primo day of the week.
But don't worry, there's hardly a time at Bacchanal that isn't lovely. Grab your bug spray just in case, and invite your friends or loved one. If there's a space in New Orleans more special than this charming wine garden, someone should ask it if it's hurt, because — I'm corny and I can't help myself — it must have fallen from heaven.
———————————–
There you have it. Another Top 5-04 in the books. I'm sure you have your own ideas on who should be in the Top 5, so feel free to trash talk away (or agree!) on my Instagram, Blog, Facebook or Twitter.

But first, ask me if I'm hurt. Because I must have fallen from…eh, you know how it goes!