Turmeric restaurant brings Indian food to the West Bank
Lunch is served as a buffet that changes daily, served from 11:30 a.m. to 2 p.m. Yuca rolls, dal makhani, mushroom matar, chicken masala, it's all here.
New year, new cuisine! Well at least for me, anyway. Let me explain. While I do consider myself an adventurous eater, somehow Indian food had eluded me. I had tried a few things here and there, but I hadn't really had the opportunity to delve in and really explore multiple dishes. When I heard that a new Indian restaurant called Turmeric was opening in Gretna at 1025 Westbank Expressway, I was eager to try it. There's a $12.99 lunch buffet full of different Indian dishes, and I couldn't get over there fast enough.
Those familiar with the area will recognize this spot as the former location of Chinese eatery Red Palace. Owners Sandip Chavan and Vaibhav Chavan have done a wonderful job renovating the interior, making it their own. The staff is welcoming and friendly and my mouth started watering as soon as I walked in the door and saw the delicious feast that was laid out for lunch.
Lunch is served as a buffet that changes daily, served from 11:30 a.m. to 2 p.m. I was impressed at how vast the selection is. They had Yuca Rolls, fried yuca balls; Dal Makhani, lentils and beans cooked in a creamy butter sauce and served with rice; Mushroom Matar, mushrooms and peas served in a creamy sauce; Bhindi Masala. okra sautéed with onions and tomatoes; Chicken Tikka Masala, chicken cooked in a delightfully spiced creamy tomato and paprika and Tandoori Chicken, chicken marinated in chef's special spices and cooked in a tandoor.
I was here to further my food education, so I sampled almost everything.
What We Ate
Yuca Rolls
These were excellent. I don't think I have ever had yuca before. For those not in the know, it's a delicious vegetable that seems to be popular everywhere, except in the West. Pieces of yuca were lightly battered and fried. The rolls were soft and full of flavor, making a great start to my lunch.
Dal Makhani
This was so good I went back for seconds! It almost reminded me a bit of a jambalaya/gumbo hybrid, in a way. If you're new to Indian cuisine, like me, this would be a good "starter" dish, because it's packed with flavor and the spices are mild. There was a wonderful balance between the lentils and the sauce itself, which was rich without being heavy.
Mushroom Matar
I treated myself to a bowl of this delicious concoction, another dish that had a wonderful balance of flavors. The spices added taste to the food without completely overwhelming me.
Bhindi Masala
I am a huge fan of okra, and this dish was one of my favorites of the day! The okra is stir-fried, so it loses the "slickness" that I think puts a lot of people off of okra. The combination of the okra with onions and tomatoes was excellent and I would actually encourage people who think that they don't like okra to give the Bhindi Masala a try. It's hard to not like something that's stir-fried.
Chicken Tikka Masala
This is what I think of first when I think of Indian food. This is pieces of juicy chicken cooked in a spiced curry sauce. It was the only dish that had a bit of spice to it, but the seasoning was perfect and the tastes balanced well. One good thing about this being served buffet-style is that you can get as little or as much sauce as you want, and that's where the majority of the spice is.
The rest of Turmeric's menu is extensive, with dishes such as Dal Tadka, yellow lentils cooked with onion and tomatoes ($10.99); Butter Chicken, shredded pieces of tandoori chicken cooked with butter in a creamy sauce ($12.95); Chicken Vindaloo, boneless chicken cooked in a traditional chili paste & splash of vinegar ($12.95); Lamb Curry, lean cubes of lamb cooked in traditional Indian curry sauce ($13.95); Lamb Chettinad, lamb curry in a yogurt sauce with crushed black peppercorns, herbs & spices ($13.95); Goan Fish / Shrimp Curry, seasonal white fish sautéed with onions in a curry sauce ($14.99) and much more. I also like that Turmeric has a wide variety of vegetarian options; I didn't even realize most of my lunch was plant-based until after I ate all of it!
Turmeric is a wonderful addition to the New Orleans food-scape and the burgeoning Westbank Asian-food scene, especially if you want your curry in a hurry for lunch.
Price points:
Lunch buffet: $12.99, offered daily (closed Tuesday) 11:30 a.m. to 2 p.m.
Appetizers: $4 to $6
Entrees: $10.99 to $14.99
Getting there
1025 Westbank Expy, Gretna, LA 70053, USA
Hours
Mon 11am–2pm, 5–9:30pm
Tue Closed
Wed-Thu 11am–2pm, 5–9:30pm
Fri-Sat 11am–2pm, 5–9:45pm
Sun 11am–2pm, 5–9:30pm
On this episode of Eat Play Stay Orlando explore what's new in the Northern part of town. Sanford has a plethora of breweries, bars, and delicious dining options to choose from.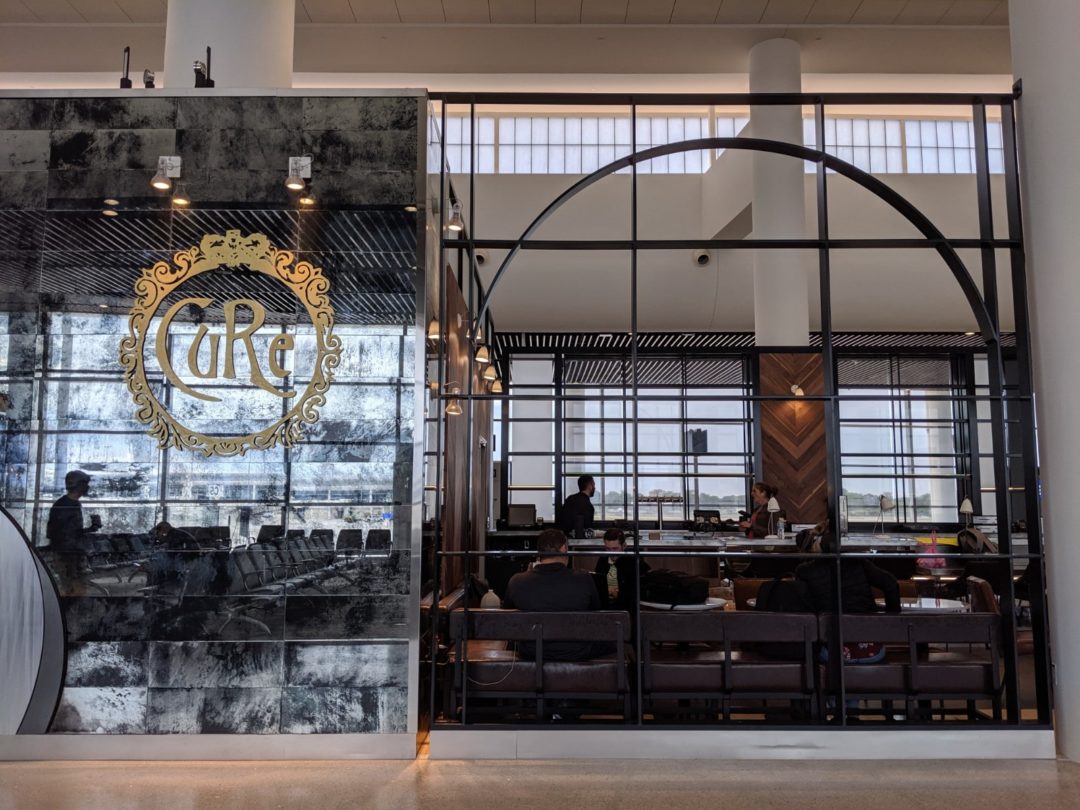 Time. Most of us don't have a lot of that. Even less so when we're rushing to make a flight. There are still plenty of tasty options for the less leisurely travelers among us, though it helps to know where to find them.