There are some ideas for articles that — when I think of them — make my heart race. They make my head spin. They consume my thoughts, and — after I send the pitch off to my editor (Editor's Note: Who is the nicest and most pleasant person ever) — I keep hitting refresh to see if they have accepted it yet. Because, as much as I think the world needs this information, I really, really want to do the research.
This is one of those pieces.
A (Very) Brief History of Noodles
Noodles, noodles everywhere!
Tj It feels like nearly every culture has noodle dishes of some kind (or many kinds). The Italians have pasta. The Germans have spaetzle. The Japanese have ramen. The Vietnamese have pho. The Polish have pierogies. The Chinese have…a lot.
Orzo (Greeks), kreplachs (Jews), guksu (Korean) — I'm fighting the urge to just make the rest of this article a list of every noodle in the world.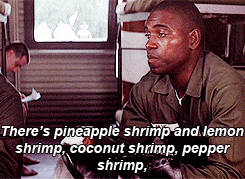 The earliest written record of noodles is found in a Chinese book dated sometime in the first two centuries AD, becoming a staple food of the Han dynasty during that time period.
Through either, trade or independent development, variations on noodles made their way around the globe over the next several hundred years.
The Palestinian Talmud, for example, mentions a type of noodle called iritrium in Israel from the third through fifth centuries AD, as well as the first written evidence of pasta being boiled. And Arabs adapted noodles for food on long journeys.
The Japanese adapted wheat noodles from the Chinese for their own purposes (udon) by around the ninth century, and the first concrete information on pasta products in Italy isn't all the way until the 13th or 14th centuries! Over time, pasta types evolved with various shapes based on regional specialties.
It wasn't until the late 19th century that pasta began gaining popularity in America, thanks to a large group of immigrants relocating from Italy to America (mainly from Naples).
Before the turn of the century, America's interaction with noodles was mainly limited to an exotic novelty for the well-to-do that was boiled, then baked in a sea of butter and cheese. That sounds archaic, but also I want to eat that.
Then tens of thousands of Sicilians arrived in New Orleans, and — within 10 years — spaghetti went from an Italian oddity to a NOLA staple, incorporated into our culture to create the Creole Italian food we know and love today.
By 1901, eight significant macaroni factories were operating in New Orleans, all but one in the French Quarter. Giacomo "Jacob" Cusimano's factory grew so fast to meet the demand that — by 1902 — his large factory on the corner of Barracks and Chartres streets (today, the Le Richelieu Hotel) was capable of producing 10,000 pounds of pasta per day!
Thanks to Cusimano and his disciples, New Orleans became an influential piece of American Pasta history. His plant manager, for example, formed a partnership with two other men to form the Southern Macaroni Co. — whose Luxury brand pasta can still be found in grocery stores today. And Cusimano, himself, once lent money to a failing Guiseppe Uddo, the man who would later found Progresso Foods.
But modern-day New Orleans noodles aren't isn't just about pasta! It's also home to variations of noodles the world over. You want pasta? We got it! Ramen? We got it! Pho? We got it! Dumplings, pierogies, kreplachs? Got it, got it, got it!
So here's the idea I pitched: for National Noodle Month (which we happen to be in right now), I wanted to hop around New Orleans and find my favorite noodle dishes in the city. I ate A LOT of noodles during my quest, but — admittedly — not all the noodles. So, if you feel like I missed one, let me know in the comment section of our Facebook page, and we can debate (or I can just admit you're right).
Here we go!
Bao and Noodle
My favorite dish on the menu is the cumin braised lamb with biang biang noodles. You'll have to excuse me, but the first time I ordered it, I was unaware what a "biang biang noodle" was.
I would soon learn.
Out comes a sizable, beautiful bowl — filled with noodles, tender shavings of lamb and topped with radish, carrots and cilantro. I take my chopsticks and grab an end of one of the noodles. I begin to lift my hand, hoping to pull the biang biang out of the broth.
Imagine one of those tricks in which a magician pulls a scarf out of a magic box, but the scarf keeps coming and coming, seemingly without end.
This is what a biang biang noodle is — it's "The Song that Never Ends…" of noodles, designed to make even the most average chopstick user feel completely incompetent. Thankfully I was there for a late lunch, so the 10-table shop (extremely charming with a great soundtrack coming from the speakers and soft, rhythmic chopping coming from the open kitchen) was mostly empty as I tore my teeth into the ribbons of noodle bathed in that rich, brown cumin/lamb sauce.
I'd eat it every day if I could. And I'd never do it without a spoon, just to be sure I don't have to leave any of that sauce behind!
Pizza Delicious
Whereas I struggled with the finer points of biang biang-eating, I had no trouble with the spaghetti-like bucatini noodles at the Bywater's Pizza D. Bucatini is slightly thicker than spaghetti, with a hole running through the center. And, because I'm originally from Long Island (where, for all intents and purposes, you're Italian, even if you aren't), I was trained at birth to elegantly spin pasta around my fork in preparation for each beautiful bite of pasta.
The dish I went with was the bucatini carbonara. The bits of diced pancetta were a great balance to the thick, creamy white sauce — made from egg, as well as pecorino and parmigiano cheeses.
Once again, I benefited from being in the shop during a light lunch crowd: the sauce was too good to leave behind, so I stole a few final-act tastes with my finger when no one was looking. I should really just carry a spoon in my pocket or something.
Budsi's Authentic Thai
When you see a tent set up on the side of Pal's Lounge in the Bayou St. John neighborhood, you don't expect to get one of the best noodle dishes in NOLA. But the phrase, "Look can be deceiving," was made for moments like this one.
My favorite is the drunken noodles. The thin noodles are fried, and then mixed with all the good stuff: chicken (or tofu or shrimp, depending on your preference), broccoli, peppers, carrots, cabbage, egg, kale, and kaffir lime leaves.
The lime taste helps keep it light enough for a warm New Orleans night, but the fried noodles give you something hearty enough to — as the menu notes — "Soak up all your vices." And, at one of the best neighborhood dives in the city, you might need it.
Compere Lapin
Holy moly! You may not go to brunch at this award-winning eatery in the CBD expecting to find noodles. But, like they say, "You find [noodles] in all the wrong places." (I promise I'll stop with the phrases now!)
Seriously, the goat Bolognese is out of this world. The cavatelli — which means "little hollows" — it their pasta of choice: tiny shells made from an eggless dough that look like teeny-tiny hot dog buns (the space in the "bun" is the "little hollows").
The pasta's firm and delicious, but it's the warm, rich, goat Bolognese that steals the show. It's not as acidic as many red sauces — velvety instead of tangy — and a dollop of ricotta on top of the dish creates a cool, creamy balance.
Pair it with the bottomless punch for the greatest brunch of your life.
Red's Chinese
Known for its ability to marry traditional Chinese flavors to Southern twists, Red's Chinese has become a destination location — bringing New Orleanians from all across the city.
I'm from the Bywater (A New Yorker…in the Bywater? I can feel you rolling your eyes.) so Red's is an easy schlep for me. And I never go without ordering the drunken noodles! But this has very little in common with the dish from Budsi's with the same name.
First of all, this one's much heavier — made with ground lamb, shrimp, pork, sake, black beans, chiles and scallions. And, thanks to those chiles, I would not recommend eating this leftover sauce with a spoon. It's spiiicccccyyy!
But it's not so spicy that it's uncomfortable. On the contrary. When eaten with those thick, delicious noodles, it makes for one of my favorite dishes (noodle dish or otherwise) in the city!
Rocky and Carlo's
I know, I know. What's this cafeteria-style Chalmette institution doing on a list of top noodles? Well, if you're saying that, then you've clearly never had their mac and cheese!
Tommy Tommaseo has been arriving to make the noodles every morning at 6 a.m. since he and his family opened the restaurant back in 1965. Each day he fills dozens of pans with 25 pounds of the creamy dish.
But this mac and cheese isn't what you're imagining, and you won't find any elbow macaroni at ricky and Carlo's. Part of what makes it so memorable is because it's made with long, perciatelli pasta — kind of like bucatini, but even wider. The other reason it's so memorable is the taste.
The restaurant isn't stingy on the cheese (and probably not on the butter, either), making the trip out to Chalmette for the best mac and cheese in the region well worth it! And — pro tip — if you're feeling saucy, have them throw some of their signature red gravy over the top to make an even more flavorful dish.
Domenica
What separates the big, cosmopolitan cities of the world from the pretenders? The ability to get squid ink pasta on a regular basis, duh. Thankfully, New Orleans passes the test.
I actually first had the dish at Estaño in the Marigny, but they were only running it as a special. Then I learned that Domenica, in the CBD, carries it on its regular menu in, both, small and large portions!
What's to love about dyeing pasta with squid ink? Many things, as it turns out!
First, it's visually striking! Next, like the best-tasting fish, squid ink tastes full-bodied and clean — adding a rich and briny flavor to the noodle. Finally, it's actually pretty healthy for you. (Who knew?!)
I can't speak to the health-factor in Domenica's Squid Ink Tagliolini, but I can tell you that it — served with the white-colored, blue crab meat — is a dish of contrasts: both in colors and taste.
kin
There was no way I could make this list without a ramen dish. And the decision between Nomiya and kin wasn't easy.
Ultimately, I went with kin — a little more experimental than the more straightforward, Nomiya.
But, ironically, my favorite noodle dish is probably kin's most traditional: the pork tonkatsu ramen. A solid serving of the thinner-than-spaghetti noodles and rich deep, rich broth are the base. On top of that, you get the marinated egg (always my favorite), the mouthwatering pork belly, plus the Brussel sprouts and greens.
The wild varieties of dumplings are a fun surprise (I got the cheeseburger dumplings when I was there), but it's the ramen that rules the day at this small, Broadmoor noodle house!
Herbsaint
If you ask New Orleanians what the best restaurant in the city is, you'll … get a million different answers. But at least some of those answers are going to be Herbsaint — an upscale French/American powerhouse in the heart of downtown.
If you ask Herbsaint lovers what the best dish in the restaurant is, you'll also get a million different answers. But at least some of them are going to say the housemade spaghetti with guanciale and a fried-poached farm egg. I would 100 percent agree with those people. It's life-changing!
A bed of spaghetti is covered in a rich cream and herb sauce. On top of the bed sits a fried, poached egg (panko) — which kind of looks like a scotch egg without the sausage, but tastes even more delicious. There's something wonderful about using your fork to cut an egg open and watching the yolk run, and there's something irresistible about adding that flavor to this already wonderful creation.
Then, balancing on the egg like a cherry on top of a sundae is the guanciale — an Italian cured meat resembling bacon. The dish made for a flavorful balance of rich and salty, and made me remember what I love so much about Herbsaint.
Fausto's Bistro
Fausto's has been serving Metairie (don't worry, it's close to the Orleans Parish line) for a little more than a quarter-century. But the dining room — murals of Venice covering the walls — resembles the kind of classic Italian eatery you could have eaten in 75 years ago.
I went on a Monday night, expecting there to be plenty of space, but the restaurant was jam-packed (a 45-minute wait, jam-packed!) because it happened to be the night before St. Joseph's Day. This seems like exactly that kind of place: one in which Italian families come to celebrate life's special occasions.
Deciding what to get was no easy choice, but I enjoyed everything I ate. The dish that stole the show, though was Fausto's Frutti Di Mare. It was a cornucopia of seafood: shrimp, crab claws, mussels, calamari and a filet of fish, all sauteed with fresh Italian herbs, garlic, and a beautiful, tangy seafood reduction sauce.
It was all served with a side of angel hair pasta and the house marinara, which had a sweetness that provided a great complement to the salty serving of seafood.
Tan Dinh
Like ramen, pho is a requirement for any New Orleans noodle list. And, for me, Tan Dinh is tops!
It's a drive out to Gretna, but your dedication will be rewarded will a massive bowl of this Vietnamese favorite. There are plenty of pho options, but I went with the pho tai bo vien (aka the pho with rare flank steak and beef balls), plus I added the brisket, because…well, I really like brisket.
When the soup is brought out, the rare meat sits at the top. It's up to you to stir it in and wait patiently for the ultra-hot broth to cook the meat and soak in its flavor. (I recommend waiting patiently with an order of the garlic/lemongrass chicken wings.)
I never really understood how people said pho was a "hangover cure" until I had it for the first time. The broth is the perfect amount of salty, the three types of meat were hearty and present in every bite, and the noodles are seemingly never-ending — both in length, as well as in sheer amount. Bring a friend to help you out!
Maypop
I'm sure there are some readers who will be caught off guard that award-winning Mopho didn't make my list. And I understand their surprise — Mopho is really, really good!
But there was absolutely no keeping its sister restaurant, Maypop, off it!
Situated on a corner in downtown's South Market District, this contemporary Southern Asian fusion restaurant serves several dishes that feature their housemade pasta. But for me, the hand-pulled noodles tossed with blue crab and pork sausage won the night!
The pasta was cooked to retain its firmness (al dente), and the spicy mayo sauce added a kick that was flavorful, but not overpowering. I tasted just a hint of sweetness for balance, and the blue crab and sausage gave it a weight that set it over the top for me. But, really, you can't go wrong with any of the noodle dishes!
Similarly, there are tons of great noodle dishes across the city that you couldn't go wrong with I didn't mention here. Did I miss one you think deserves a spot on the list? Or do you think I got one wrong? Let me know by going to our Facebook page and voicing your opinion in this article's comment section of Facebook!