When we talk about New Orleans' culinary history, what kind of foods come to mind? Gumbo? Check. Poboys? Check. Crawfish? Sazeracs? Beignets? Check, check, check! And of course, tack on a hundred other stereotypical New Orleans treats.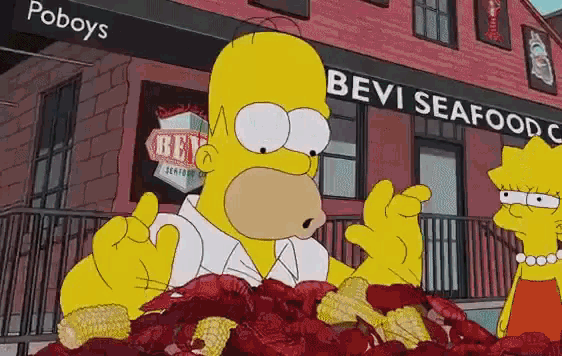 But March is National Caffeine Month. So, even though it might not get the jambalaya treatment, I thought this would be the perfect time to remember our deep, rich, delicious, creamy (sorry, I can't stop) history with coffee — hundreds of years in the making!
https://www.instagram.com/p/BvHdROqFJ7O/?utm_source=ig_share_sheet&igshid=10l2gh8cnlxl
Some History
Coffee came to European markets via the Middle East in the 1600s. Then it arrived in North America by way of European settlement, and it appears that its first point of entry may very well have been none other than New Orleans!
The French — who often used a unique coffee/chicory mix — brought it here in approximately 1720. And, by the 19th and 20th centuries, coffee planters throughout Latin America used New Orleans as its port of choice. From New Orleans, coffee beans could be shipped across North America, and — by 1840 — New York City was the only city in the country importing more coffee.
But we weren't just importing it. Our history with the beans once they arrived is also unique. In the early 19th century, a slave, Rose Nicaud, became New Orleans' first known coffee vendor. She pushed a cart full of her own blends through the French Market, selling to vendors, workers and shoppers, and saving (what she didn't have to give back to her owner) to eventually buy her freedom. She was so successful that other women of color followed suit. Today, a Frenchmen Street coffee shop — Cafe Rose Nicaud — honors the entrepreneur's memory.
Thanks to our ties to France, traditional New Orleans coffee also has a unique taste compared to American cities with an English past. It tends to be much stronger, for example. And the tradition of using chicory roots in their mix — still popular among many today — became common in France during Napoleon's early-19th century blockades as a partial substitute for coffee beans (which were more expensive). Chicory was used in a similar way — for similar reasons — in New Orleans in the blockade during the American Civil War, as well as other times New Orleanians need a cheap way to stretch the coffee supply. The unique flavor grew in popularity over time. Similarly, adding warm milk to tone down the strong taste and create cafe au lait is a common local variation and still famous at Cafe du Monde.
https://www.instagram.com/p/BvK2fz-nSA7/?utm_source=ig_share_sheet&igshid=vj1ekf8vz3g2
NOLA is also widely credited for providing the country with another new tradition: the coffee break. In the 1928 book, "Fabulous New Orleans," author Lyle Saxon wrote it was common for a businessman, here, to end a meeting with the odd act of going out for a cup of coffee. "Men in New Orleans, give more thought to the business of living than men in other American cities," Saxon explained.
Today, New Orleans may no longer be the second largest coffee port in the country, but there are still many coffee roasters in the area. In fact, Folgers operates the world's largest coffee roasting plant out in New Orleans East.
And, like the coffee stands of the other women Nicaud inspired that once dotted the French Quarter, NOLA now has dozens of coffee shops dotting the city — each featuring their own style and atmosphere.
https://www.instagram.com/p/Bu87mtmgTf0/?utm_source=ig_share_sheet&igshid=107roc3hzouri
Stephan Belle has worked in coffee bars for 14 years, helping to develop new shops as far away as Austin.
"I think we have an amazing coffee culture here," Belle insisted. "It's a fun environment, but it's also so supportive — shops are often collaborators working together to improve their craft."
He pointed to the latte art competitions, usually hosted by Mojo Coffee House and French Truck Coffee, as one example.
So, I took to the streets, talking to coffee lovers around the city and asking them to chime in with some of their favorites. Here's what they came up with!
The Recommendations:
Coffee Science
South Broad Avenue's Coffee Science was a common favorite among those I asked. Local resident Chad Carson is a fan of the atmosphere.
"There's nothing pretentious about the place. Just a great neighborhood coffee shop," Carson said. But he also glowed about the quality of coffee options, noting the variety of local vendors represented, as well as fun out-of-town options.
Belle insisted on a different option: the Mocha Frosted Coffee, saying, "Seriously, the best frozen coffee drink I've ever had."
Mammoth Espresso
Carson is a fan of the Central Business District shop for its spot-on mechanics — praising the quality of the roast, grind and temperature.
"They nail their espresso every single time," he beamed. But they also feature quite a bit of creativity, once sporting a drink dyed black with activated charcoal. Carson's a big fan of the free weekly tea classes and tastings on Wednesdays, as well as Mammoth's vibe. "The baristas are so willing to share their coffee and tea knowledge. It's really a special place."
French Truck Coffee
This Lower Garden District shop is another favorite of many New Orleanians. Cara Traczek said — depending on the weather — she'll get their NOLA Iced Coffee, or the hot latte.
"The latte is so smooth and tasty, and they usually take the time to make latte art in the foam which is always fun," Traczek explained.
For Cale Tennison, it's the quality of their beans and roasting.
https://www.instagram.com/p/BcALVZlA1Gf/?utm_source=ig_share_sheet&igshid=ntjqea2m3y1
Kate Gillespie Patterson loves the bean loyalty program, which rewards customers with the occasional free bag or cup of coffee. And Lynsay Mills Fabio encourages customers to try to snag one of the comfy rocking chairs upfront.
Belle said you have to check out their Oji drip to get a feel for how coffee can be like alchemy.
"It's a mad scientist collection of tubes and filters," he said. "If you've ever seen 'Breaking Bad,' it's pretty much the set up Gale has in the lab!"
Good Karma Cafe
Inside of Mid-City's Swan City Yoga, Good Karma is the place to go for vegan coffee. Lynn Lalka notes they make their own almond milk (though you can also request coconut cream or organic soy) and they use organic syrups.
"Plus, they're delicious!" she said, recommending the Archangel or the Sexy Elixir with an espresso shot.
Congregation Coffee Roasters
The fine folks on the West Bank of the Mississippi River need great coffee, too. Fortunately, Congregation Coffee — in Algiers Point — is there to make sure that happens. Gretna entrepreneur Leigh Isaacson is a fan. Isaacson loves the smell of the locally roasted beans, the great atmosphere, the pastries from Levee Baking Company, the swag for sale by local artists, and the delicious coffee — with free refills when you dine in.
"I might have a little bit of a bias, though," she said, laughing. "My fiance proposed to me there."
https://www.instagram.com/p/BoCWX7kHVfr/?utm_source=ig_share_sheet&igshid=1qm2j4de5ezfj
Cafe Rose Nicaud
In addition to the history behind the name — which we discussed earlier — this French Quarter coffeehouse has been a favorite of many since they opened, including Emily Klein Morris. She loves the energy and vibe in the shop, and vouches for their "perfect almond milk lattes." She said the espresso is perfectly smooth with no bitter aftertaste, and that "they've mastered the challenging task of frothing the almond milk without oversteaming it."
The Rook Cafe
"Named after a chess piece, you know it's going to be nerdy!" Lynsay Fabio Mills pointed out.
And that's part the Freret Street shop's charm. There are board games available to use, and it's a popular study spot for Tulane and Loyola students. Mills said, as an educator, she would swing by to gear up for a late-night grading session. Her drink of choice? She said they had a lot of unique specialty drinks, but her favorite was the Iced Knight — an espresso with chocolate, vanilla and whole milk.
https://www.instagram.com/p/BnMz0jcBoDK/?utm_source=ig_share_sheet&igshid=5994a2dn3cuq
Larisa Ruth Diephuis was also charmed by the quirky atmosphere, noting the variety of mugs you can drink from.
"And I used to take my son there when he was younger to hang out and play monopoly," Diephuis said. "It's a great spot!"
Backatown Coffee Parlour
Rounding out our list is Basin Street's Backatown, which Kate Hardin loves for its great people, environment and very reasonable prices. When asked what she gets, Hardin said, "I just get the regular coffee. It's simple and delicious, and they're always willing to cater to what you want!"
James Logan added that in addition to the great coffee, you'll also find plenty of comfortable places to sit and do some work, as well as some really tasty food options.
---
These are just some of the many incredible coffee bars around the city. If you love coffee, try them out — but also try out others.
"While I'm biking around the city, I'll pull out Google Maps to see if there's a shop in the neighborhood I haven't tried yet," Belle said.
"They create social hubs in neighborhoods that don't revolve around alcohol — and that can sometimes be harder to find in New Orleans."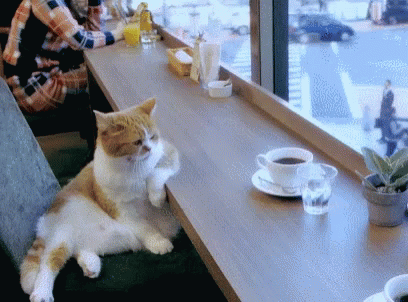 In addition to the spots on our list, coffee lovers I spoke with also mentioned everything from Hey Cafe on the Greenway to Solo Espresso in the Bywater; from Whatever Coffee in Stein's Deli to Mojo Coffee House in Uptown; and from Pagoda Cafe near Bayou St. John to Fair Grinds Coffeehouse near the Fairgrounds, plus many more.
So get on out there and enjoy a tradition that's shaped — and been shaped by — New Orleans since near the time of its founding.