STREAMING NOW ON THE VERY LOCAL APP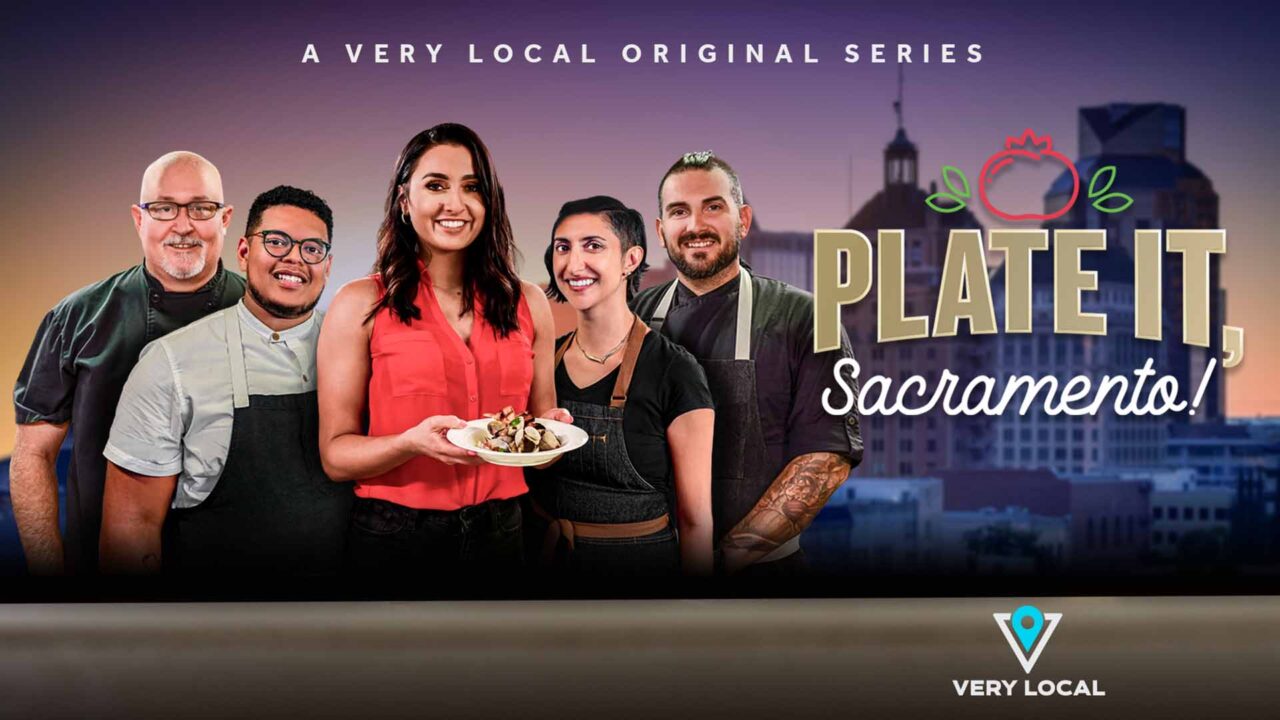 Things heat up in the kitchen when two local chefs go head-to-head to create a three-course meal utilizing ingredients sourced from one of the city's unique marketplaces
Watch things heat up in the kitchen as two Sacramento-based chefs go head-to-head to create a three-course meal utilizing ingredients sourced from one of the city's unique marketplaces. This cooking competition series led by host Katerina Bobak is a fun celebration of Sacramento's chefs who are infusing the spirit of the city into their culinary creations.
A very local cooking competition
Each episode of "Plate It, Sacramento!" is a culinary showdown between two local chefs. Each episode starts at a local farmers' market or specialty food shop. The chefs each have a limited amount of time and budget to grab all of the ingredients they need to prepare a three-course meal.
After speed-shopping, the two chefs will return to the kitchen and have 45 minutes to create a three-course meal with their purchases.
Each chef will present their meals to guest judges. The meals will be judged on three criteria:
Presentation
Creativity
Taste
Bonus points for how chefs incorporate the spirit of Sacramento into the meal.
Competing for a good cause
Chefs aren't just competing for bragging rights, they are competing for a donation to their favorite local charity.
Meet the host: Katerina Bobak
"Plate It, Sacramento" is hosted by Katerina Bobak. Katerina is a nutritionist, personal trainer, and food lover. You can follow her local adventures on Instagram @katerinakountouris
Where to watch Plate It, Sacramento
"Plate It, Sacramento!" is available exclusively on the Very Local app.
Very Local is a streaming app that offers 24/7 access to local news, weather, and original series. Download the Very Local app for FREE on your Roku, Amazon Fire TV, Apple TV or Android TV.