Available to stream now on the Very Local app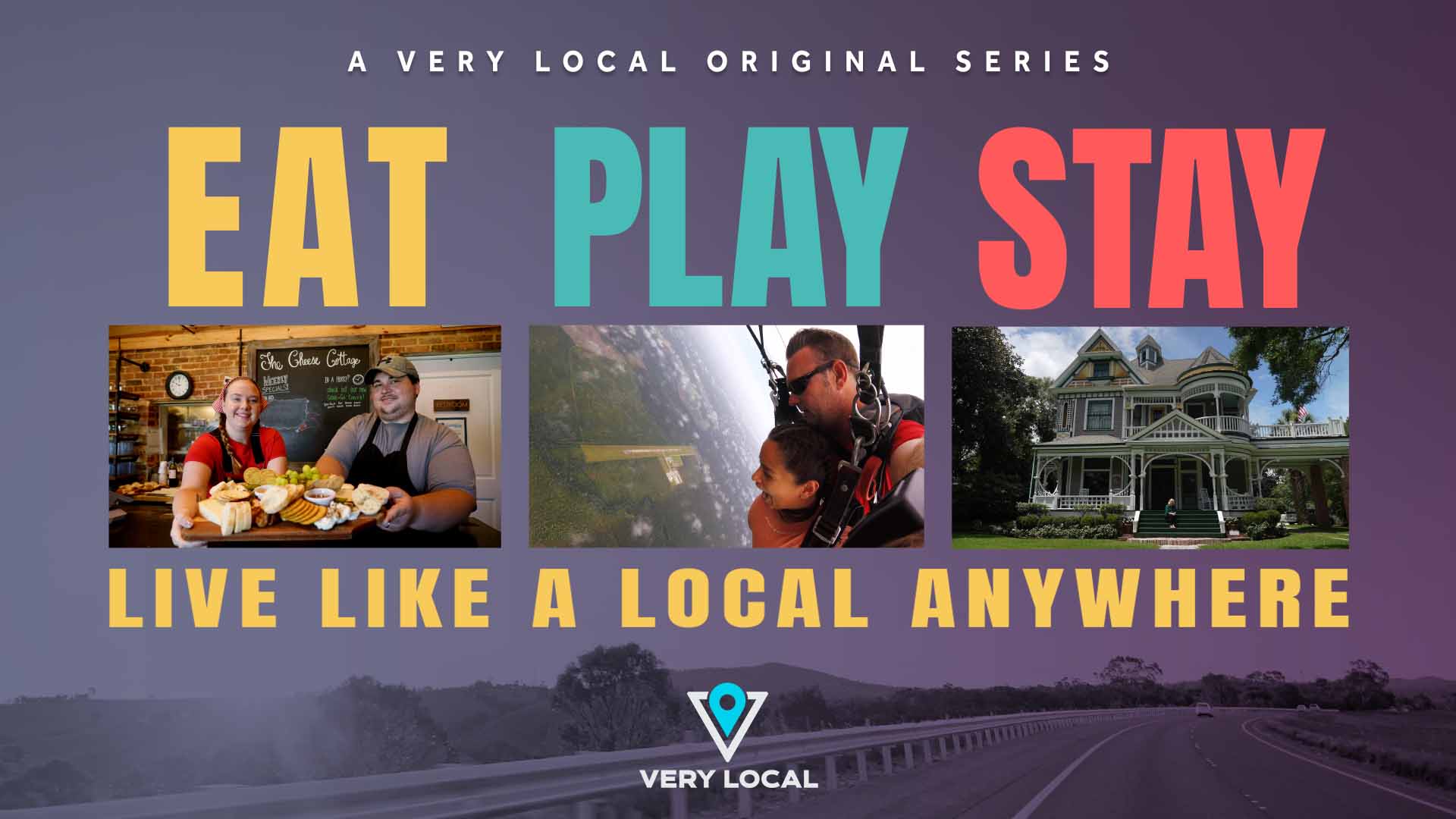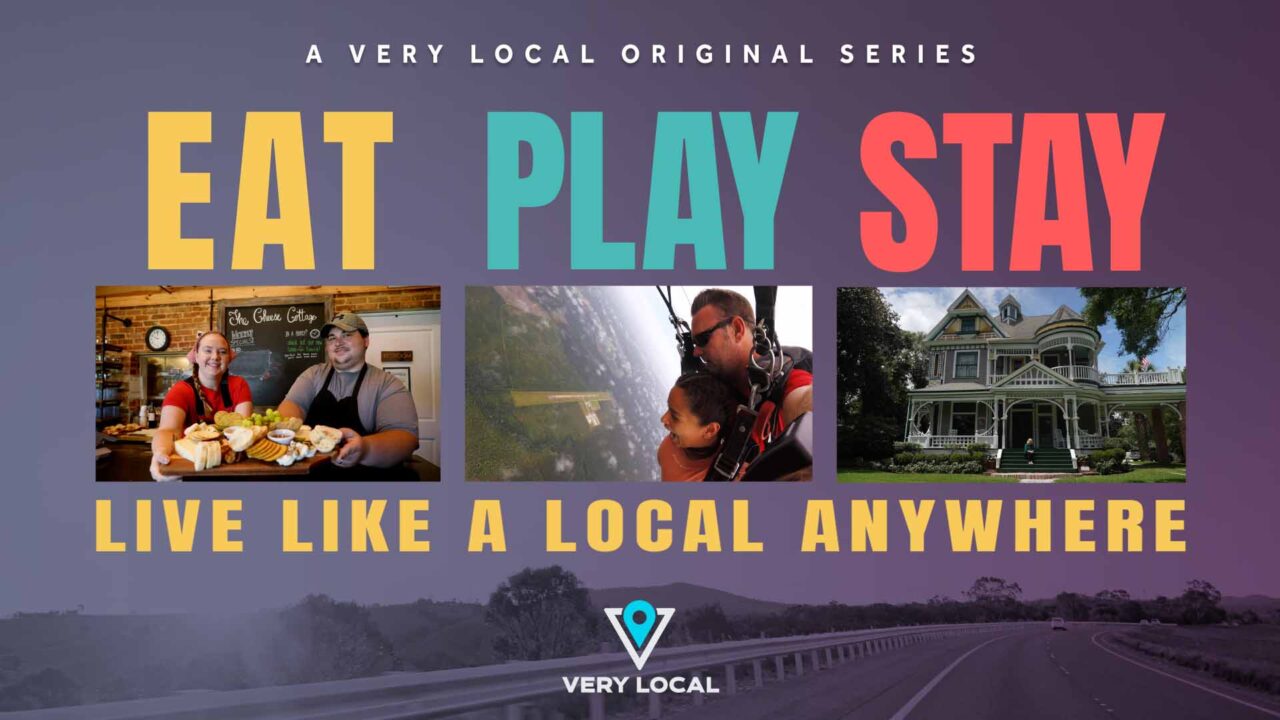 Eat Play Stay is a show that transports viewers to fabulous weekend getaway destinations and showcases the best eateries to visit, activities to discover and most comfortable places to rest your head. Be prepared to experience legitimate vacation vibes and discover some of the special towns within a short drive of where you are.
Fun Day Trips and Weekend Getaway Ideas
From quick day trips to overnight stays, "Eat Play Stay" offers a little something for everyone.
Escape the hustle and bustle of the big city and plan a spooky day trip to Salem. Find fun things to do in New Hampshire, or search for bigfoot in Maine. Explore this and more with these getaways near Boston.
Planning a romantic getaway in New Orleans? We've got a few ideas for those too. How about a night in a house designed by Frank Lloyd Wright? In addition to places to stay, each episode of Eat Play Stay New Orleans offers several spots great for a date.
Eat Play Stay Orlando features quick day trips and weekend getaways away from theme parks and tourist traps. Whether you want to head to the ocean or explore a small town. Find some travel inspiration with these getaways near Orlando.
On the hunt for fun weekend trips a few hours away from Pittsburgh? From the lush landscape of the Laurel Highlands or explore a college town with plenty of history and fun things to do near Pittsburgh.