ABV: Joey // 412 Brewery's taproom includes a comfy outdoor space
The McKees Rocks-based team has debuted a taproom in the Northside. Here's a quick peek at what you can expect.
ABV is our weekly series that highlights a different beer from a local Pittsburgh brewery every week. Check out our past picks here.
---
It's (nearly) summer and that means it's beer festival season.
If you frequent the Pittsburgh craft beer festival circuit, there's a good chance the team at 412 Brewery has poured you a sample or two.
The McKees Rocks-based brewery has been manufacturing and distributing from just west of downtown; 2019, however, saw a pretty big change in how their beer gets into your glass.
Earlier this year, 412 Brewery opened their first-ever taproom. Located in the Mexican War Streets (Northside), the taproom boasts a cute outdoor space in the rear, along with a cozy interior bar area.
Here's this week's beer pick. Brought to you from right here in the Four. One. Two.
https://www.instagram.com/p/BvWqePtFKs2/
ABV, volume XVIII
Joey – available now at 412 Brewery
Beer Name: Joey
Style / ABV: Porter, 5% ABV
Why we recommend it: The Joey is a porter that's ripe for summer. Roasty, yet thin and very smooth. Nothing lingering, heavy or creamy here. It's just a lightweight, dark-colored flavorful beer for folks who love a good Porter.
When is it available: Joey is available on draft right now.
Honorable Mention Beer: The 412 Brewery guys have an ESB (English Special Bitter) on tap called R-U-Ready 4-One-Too. Not often we see ESBs around town; this one's absolutely worth a try.
Visiting 412 Brewery
First Time Visitor?
Parking: finding a street spot along Western Ave isn't exceptionally difficult.
Interior: to be honest, the outdoor space (in the rear) is the real draw here. 412 Brewery has a comfortable interior with a bar (couple of TVs) and some table seating.
https://www.instagram.com/p/BxnmvwWB0rO/
Getting to 412 Brewery
Bus: SEVERAL lines provide service to the War Streets. The 13, 15, 16 and 17 all drop off just a couple blocks away.
Getting there
847 Western Ave, Pittsburgh, PA 15233, USA
Hours
Mon-Fri 4–10pm
Sat 12–10pm
Sun 12–5pm
We tried Chicago Dogs, Spicy Chili Dogs, Buffalo Dogs, Reuben Dogs, and more across the Orlando area to find the best hot diggity dogs.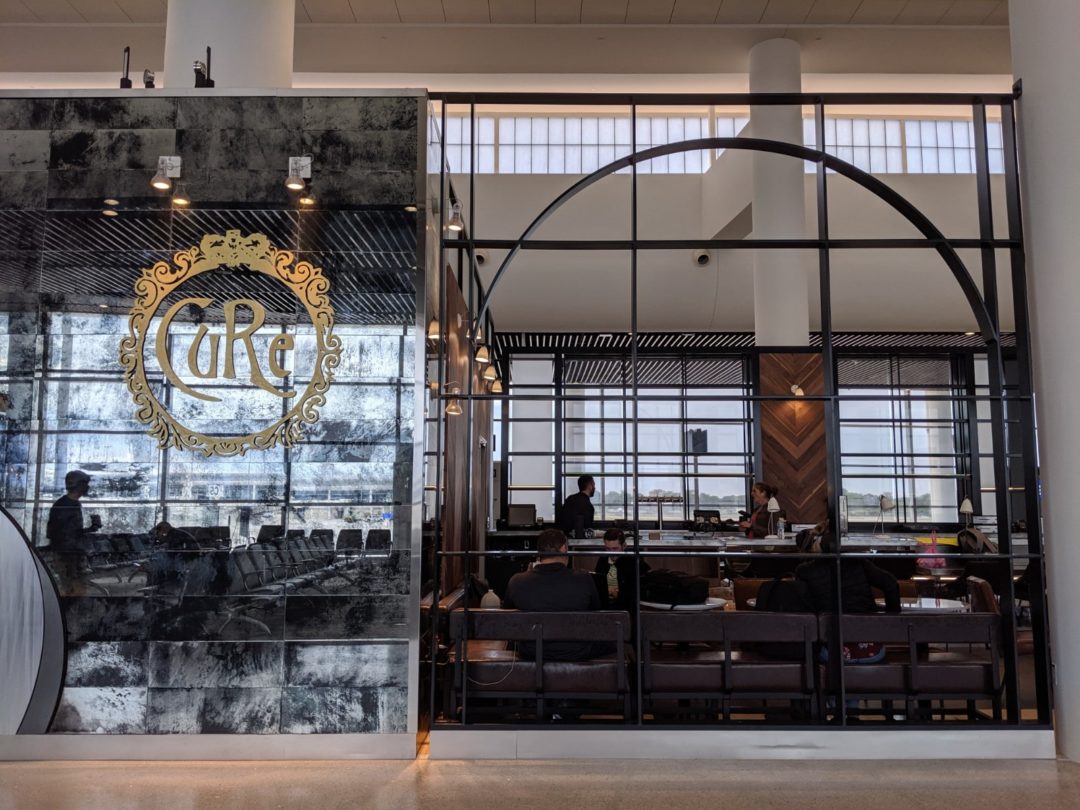 Time. Most of us don't have a lot of that. Even less so when we're rushing to make a flight. There are still plenty of tasty options for the less leisurely travelers among us, though it helps to know where to find them.
Let's talk international food from Korea, Thailand, India, Uzbekistan and more! This isn't your typical takeout box.
Homestead's Golden Age Beer Company is in business to shine a light on the time-honored brews.