5 Things to Do in Central City
Tired of hitting up the bar? Check out Central City and find something new to get into with your krewe.

1. Eat at one of the several unique restaurants on Oretha Castle Haley, from the Roux Carre food court to Casa Borrega or Cafe Reconcile.
Know that feeling when you're with your krewe, but you all just cannot settle on where to eat? In Central City, there's Roux Carre, a food court with a purpose. Roux Carre is home to food vendors and hosts various food pop-ups. The unique food court on Oretha Castle Haley Boulevard was established in 2015 to help women and minority entrepreneurs launch their culinary businesses. Not only can you enjoy food from some of the city's up and coming chefs and restaurateurs, but you can also enjoy live music and gain some business tips and information during a regular entrepreneurial session. In addition to eating your way through Roux Carre, you can try other unique restaurants along the Oretha Castle Haley strip, including the hot food bar at the Dryades Public Market. Pro-tip: After 5 p.m., all food at the hot bar is half-off, which means you can have a helluva dinner for quite an affordable price without having to clean up afterwards.
2.
Catch a live show at the New Orleans Jazz Market.
Every Wednesday starting at 9 p.m., you can catch some live music at the NOJM. Bring bae and take in some live jazz or get in formation and learn about the goings-on in the community at one of the various panels and community events hosted here. Pro-tip: The venue is also one of the best-kept secrets for those who work remotely. They open Tuesdays through Saturdays at 10 a.m., provide complimentary wifi and host a dope happy hour Wednesday through Friday.
3. Support local artists at Ashe Cultural Arts Center and the Dryades Public Market art gallery.
Art is what powers the culture of New Orleans. And Central City has some dope spots to support local artists. You can show up for a performance or exhibition from local artists at the Ashe Cultural Arts Center or its annex, the Ashe Power House Theater. After you grab a bite to eat from the mouthwatering hot bar, you can head upstairs to the top floor of the Dryades Public Market and stroll around, taking in the art of the latest exhibition.

4. Bring your krewe and learn how to cook some of the best New Orleans dishes or how to whip up all the classic New Orleans cocktails at SoFab.
You can just buy a ticket and then stroll through the SoFAB during normal operating hours or you can sign up and participate in one of their many events offered all year round, including cooking classes and happenings like the Made in Louisiana annual festival.

5. Catch a film at Zeitgeist Multi-Disciplinary Arts Center.
Enduring New Orleans' heat requires stretches of time of just hiding out in a cool dark room every now and then. What better way to do than by seeing an artsy, independent, brilliant film that you can't really catch anywhere else in the city? Watching films at Zeitgeist is really affordable. In the mood to really escape? You can see two movies in one night for $5 or just regularly for $8. Plus, they offer nights where you can even bring Fido to watch along with you! Ashe CAC, not too far from Zeitgeist, also offers great independent films for viewing as well.
On this episode of Eat Play Stay Orlando explore what's new in the Northern part of town. Sanford has a plethora of breweries, bars, and delicious dining options to choose from.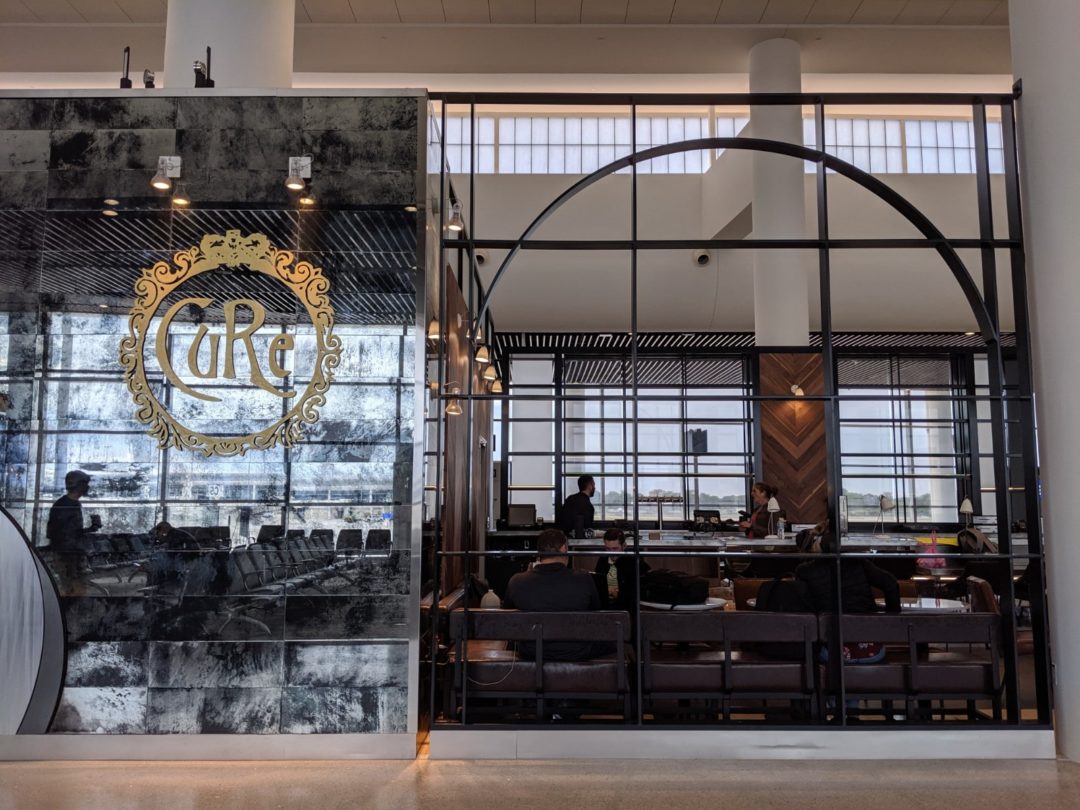 Time. Most of us don't have a lot of that. Even less so when we're rushing to make a flight. There are still plenty of tasty options for the less leisurely travelers among us, though it helps to know where to find them.