ABV: IPA v1.12 // Abjuration and the versioning scheme
McKees Rocks is home to Pittsburgh's open source, experimentation brewery. If you haven't already, here's a good reason to try them out.
Ah, yes. H E L L O.
Step into my office.
Welcome back to ABV, which is short for A (great) BIG VERY (cold day).
Dang, it's frigid out there, and I hope y'all are keeping warm this week.
---
Let's talk beer. Abjuration Brewing in McKees Rocks is located INSIDE the Parkway Theater. Not a typo folks, this is a brewery housed inside a theater.
And it's rad.
Dave and Tom (the co-owners) take a mad scientist approach to their beers and LOVE a good nerd joke. Hop on their website and the 'on tap' column is full of beer VERSIONS. We're talking version 1.0, version 2.0, etc. It's like the America Online 30-day trial discs of beer.
Here's another fun fact: ALL of Abjuration's beers are transparently open sourced. Literally you can find the recipes and methods to their madness right on their website. These dudes got nothing to hide; they just want to spread some love and share some beer.
Here's my take on their latest take on an India Pale Ale (they're calling it IPA v1.12).
https://www.instagram.com/p/Bud3k-dBV93/
ABV, volume V
IPA v1.12 – available now at Abjuration Brewing
Beer Name: India Pale Ale (IPA v1.12)
Style / ABV: IPA, 6.8% ABV
Why we recommend it: I'll be honest – I've never had a bad beer at Abjuration. Even from the start, these guys came out of the gates with some incredible small batch beers that consistently get good feedback. Their IPA is no exception. This one has been hopped with Strata (hop) so expect notes of passion fruit, mango, citrus and pineapple on this dank, 6.8% treat.
Where is it available: Abjuration Brewing, McKees Rocks
When is it available: right now. IPA version 1.12 went on draft March 1. There is a limited supply of 4-packs (cans) available for purchase as well.
How is it served: As of publication, Abjuration is sitting on 38 four packs (of cans) available for take-out from the brewery. You can also grab a fresh pour to enjoy in the taproom. Abjuration serves their beers in a plethora of pour sizes (I recommend just going in for the traditional 16-oz pint).
First time visitor? Getting to Abjuration by car isn't too bad. Street parking is generally available (you might need to walk 1-2 blocks). Be sure to look for the huge 'Parkway Theater' sign, and the smaller Abjuration Brewing sign beneath it at street level. When you walk inside, bear to the left (the right-hand side of the interior is actually a separate bar inside the same building).
Getting to Abjuration Brewing: You can absolutely bus to Abjuration; transfer your way onto the 22 or the 24 lines for VERY easy access. Literally the 24 bus drops you off right at the front step. Uber / Lyft are always good too.

Honorable Mention: Hard to say because honestly, Abjuration is ALWAYS experimenting and changing things up. There's really no flagship/mainstay beer these guys stick with. Depending on what's available, I recommend steering away from their hoppy beers and treating yourself to one of Abjuration's stouts or dark ales. I've been super impressed with some of their more obscure flavor patterns that have emerged and gained traction in the beer community. Tom asked me to try their chai milkshake beer and on my most recent visit, he gave me a beer that basically tasted like barley wine; freakin excellent as a small pour.
Follow Abjuration on Instagram (and Facebook) for updates on all beer releases, beer experimentations/iterations, events, and recipes.
Getting there
644 Broadway Ave, McKees Rocks, PA 15136, USA
Hours
Mon-Wed Closed
Thu-Fri 5–10pm
Sat 1–10pm
Sun 1–5pm
On this episode of Eat Play Stay Orlando explore what's new in the Northern part of town. Sanford has a plethora of breweries, bars, and delicious dining options to choose from.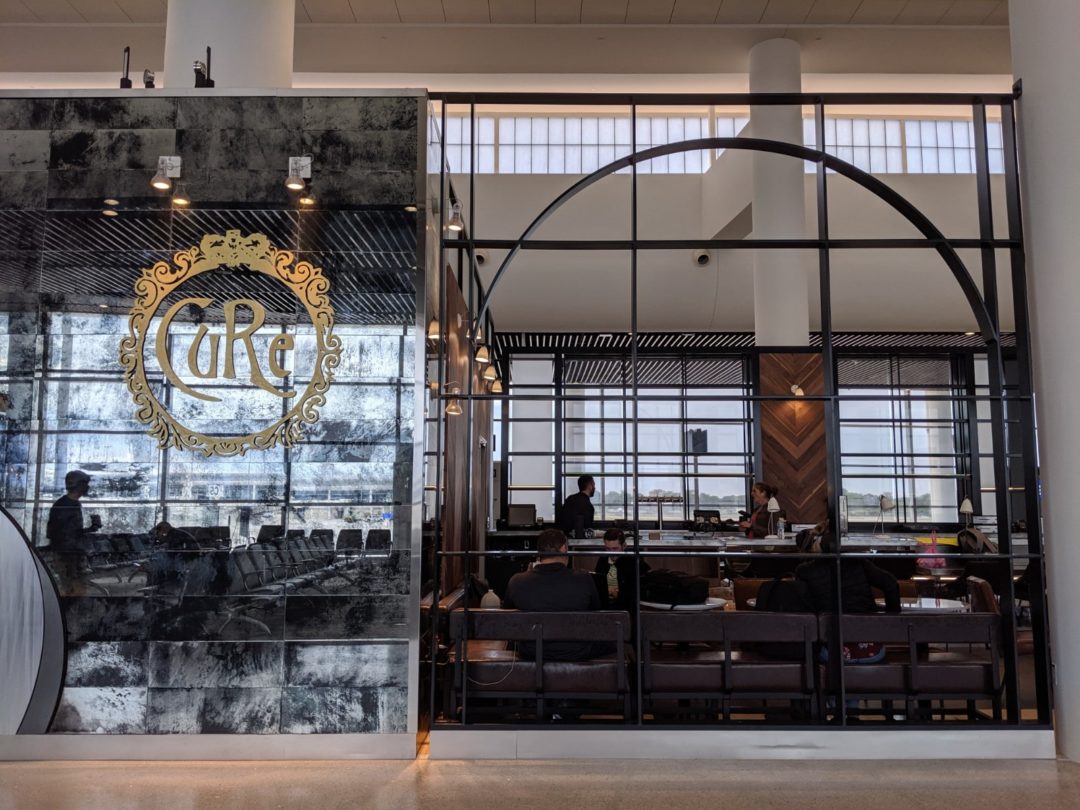 Time. Most of us don't have a lot of that. Even less so when we're rushing to make a flight. There are still plenty of tasty options for the less leisurely travelers among us, though it helps to know where to find them.
Let's talk international food from Korea, Thailand, India, Uzbekistan and more! This isn't your typical takeout box.
Homestead's Golden Age Beer Company is in business to shine a light on the time-honored brews.