ABV: Lull // available at Dancing Gnome, 2.7.19
In this recurring series, we let Aadam spotlight one beer you can find in a local taproom this week(end)
Fellow beer lovers: here is something you already know. This is a great time to live in western Pennsylvania.
Per the Pittsburgh Brewers Guild, we're sitting at just over 30 unique craft breweries in the Pittsburgh region (with several more slated to open in 2019). All of them are pumping out amazing craft beers with varying styles, tastes, aromas and strengths.
Woof.
And now, here is something you may NOT know: as craft brewers plan their production cycles ahead of time, there are beers you can (or CANNOT) find along your favorite weekend ale trails. Typically, beer makes its way through the fermentation and conditioning process over a two week-ish pipeline. Your favorite barley pops need a minute before they're cooled, carbonated and ready to fill your glass. Depending on batch size (and yield), there might be a day your go-to beer is on tap OR has already kicked.
Enter ABV: a weekly series that serves to PREVIEW one upcoming beer (at a time) that can be found in the Pittsburgh region. My aim is to help guide everyone from Hipster McHops to Imp & Iron Eddie toward a (new) beer they can expect to try every week.
Let's dig in.
ABV, volume I
Lull – available at Dancing Gnome
Style / ABV

: Pale Ale, 5% ABV
Where is it available

: Dancing Gnome Beer (Sharpsburg, PA)
When is it available

: goes on tap this Thursday Feb 7. My best guess is Lull lasts through Sunday.
First time visitor

? On street parking is limited. For bus, the 91 is a straight shot to and from the brewery. Had a few brews? Lyft and Uber are great too.
How is it served

: enjoy a fresh pint on draft (in the taproom) or grab a 4-pk of cans (limited qty)
Why we recommend it

: Dancing Gnome's pale ales redefine what it means to be a pale ale. Consistently full of flavor and brewed using their signature unfiltered method, DG has this batch loaded up with grape and juicy peach for a soft, pillowy aroma coming in at a very drinkable 5% ABV. This is DG's first time releasing Lull.
Honorable Mention

: On Saturday Feb 9, Dancing Gnome plans to release the final installment in their

flower series

, a 10.5% triple IPA called Bouquet. Take it easy on this one, they're limiting draft to half pint pours per person, per order. Cans will be available as well. Be on the lookout for a surprise announcement from Dancing Gnome's taproom on Saturday as well.
Follow Dancing Gnome on Instagram (and Facebook) for real time updates on ALL can releases and taproom flow.
https://www.facebook.com/DancingGnomeBeer/posts/1086212628229576?__xts__[0]=68.ARAw9QXHAc-jzfiZwk5eBfP8rbXB1R3Qhig9lAZuo5fZcHXUoZZFhUFNnPQcgF72xOgTvoTQPCVpC3jio_ft4lRz7x_uLWPjvI008Tw5czyKDDtvQFtiLHVzJde2ShRhg6756R49x7FAo50lTIk24bbazCo1EamVRnlVc0kxRFqzaVTQ8UYAHKFHTEqJBd73cOZh-Isw3ADxMT2CQfqvQXkvXI0n8hH36QkjuD1AW7GwNdMJaGk0qRpy8oldoxWGhYCrac_XA-QSUCwBYDYf7jwui0Sm74rsBu2t0CEFBkXxKLIE2ApcfUI3GDdAoE_QAHlqI3bEi–du6DMTPMfqQ&__tn__=-R
Getting there
1025 Main St, Pittsburgh, PA 15215, USA
Hours
Mon Closed
Tue-Thu 4–10pm
Fri 2–10pm
Sat 12–10pm
Sun 12–6pm
On this episode of Eat Play Stay Orlando explore what's new in the Northern part of town. Sanford has a plethora of breweries, bars, and delicious dining options to choose from.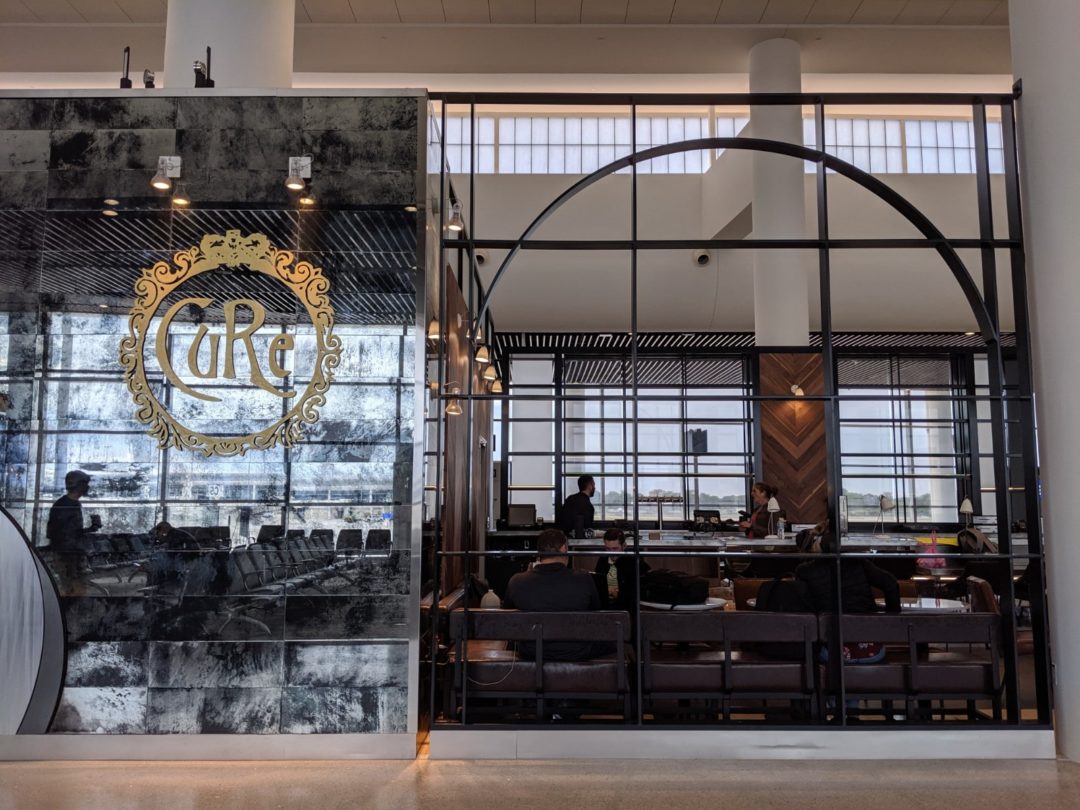 Time. Most of us don't have a lot of that. Even less so when we're rushing to make a flight. There are still plenty of tasty options for the less leisurely travelers among us, though it helps to know where to find them.
Let's talk international food from Korea, Thailand, India, Uzbekistan and more! This isn't your typical takeout box.
Homestead's Golden Age Beer Company is in business to shine a light on the time-honored brews.