ABV: Mashugana // Valentine's Day treat, available now at East End
Our 2nd installment of the ABV series throws the spotlight on a hefty pastry stout (dark beer enthusiasts, this one's for you)
To all my lovers of beer and lovers of love: H E L L O. Aadam here with another tasty edition of ABV.
I'm gonna be real. Love it or hate it, Valentine's Day is upon us. To celebrate (or commiserate) I picked this week's spotlight beer with this week's "holiday" in mind.
Here we go.
ABV, volume II
Mashugana – available now at East End
Style / ABV

: Pastry Stout, 10.1% ABV
Where is it available

: East End Brewing (Larimer brewpub and Strip District taproom)
When is it available

: went on tap Saturday Feb 9. Expected to last well past Valentine's Day (and through the weekend).
First time visitor

? At the Larimer Brewpub, on-street parking is limited. Pull up along Julius St. Try to avoid parking in front of the electric transformer station. Avoid using the Sherwin-Williams lot on weekdays too. Pro Tip: if it's packed, parking along Frankstown Ave is free too. If you're gonna bus it, catch the 86 or the 77 for a proximal stop. Got a couple of 10%ers in ya? Might just wanna hail a Lyft or Uber. For the Strip District Taproom, parking is SUPER limited (especially with the ongoing construction along Smallman St). My advice is to bus it (nearby lines include: 86, 87, 88, 91, 54, 83). You could also bike share (HealthyRides are always nearby) or just grab an Uber or Lyft.
How is it served

: grab a 4-pk of 16-oz cans (at either location) or enjoy a fresh pint on draft.
Why we recommend it

: East End's barrel aging program is thoughtful, evidence-based and always on point. Respectfully, these guys have been around for a minute. The Mashugana is living proof. Aged in bourbon barrels and conditioned on Belgian chocolate, graham crackers and marshmallows, this round boi weighs in at 10.1% (careful!) and pairs like a charm with all the sweets you might be gifting (or enjoying) this week. This pastry stout is NOT part of East End's normal rotation so go on and get it, like MEOW.
Honorable Mention: ICYMI, East End works closely with the folks at Commonplace Coffee. This week, I recommend the Eye Opener Coffee Porter (made with Commonplace Coffee). It rolls in at a solid 6.5% ABV and is packed with all that dark roasty goodness.
Follow East End Brewing on Instagram (and Facebook) for updates on all can releases, brewpub happenings and taproom events.
Getting there
147 Julius St, Pittsburgh, PA 15206, USA
Hours
Mon Closed
Tue-Fri 5–10pm
Sat 12–10pm
Sun 12–8pm
On this episode of Eat Play Stay Orlando explore what's new in the Northern part of town. Sanford has a plethora of breweries, bars, and delicious dining options to choose from.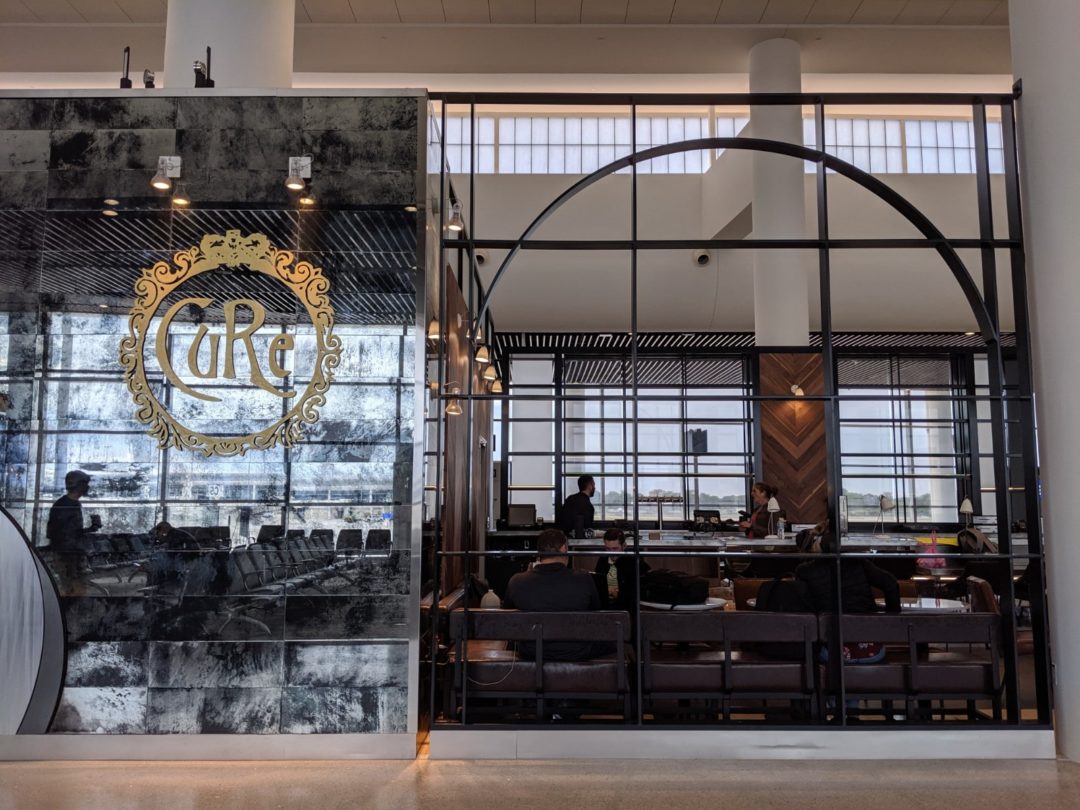 Time. Most of us don't have a lot of that. Even less so when we're rushing to make a flight. There are still plenty of tasty options for the less leisurely travelers among us, though it helps to know where to find them.
Let's talk international food from Korea, Thailand, India, Uzbekistan and more! This isn't your typical takeout box.
Homestead's Golden Age Beer Company is in business to shine a light on the time-honored brews.