Allegheny City's latest IPA includes hops grown in Observatory Hill
This Thursday, Allegheny City Brewing will release 'Observatory Hill Haze' which was brewed using locally harvested hops. The can art is designed by local artist Frank Dreyer.
ABV is our weekly series that highlights a different beer from a local Pittsburgh brewery every week. Check out our past picks here.
---
Today's edition of ABV takes us to the Northside for a look at Allegheny City Brewing's upcoming collaboration beer.
The Observatory Hill Haze (a collaborative effort with Bear Dog Bicycles) will be released on Thursday, Sept 19 with a ceremonial keg tapping and evening bike ride event. (more on the beer release below)
https://www.facebook.com/1524325011166863/photos/p.2321635131435843/2321635131435843/?type=1&theater
Local beer with a local label
Northside resident Frank Dreyer and his family are regulars who visit Allegheny City Brewing quite often. Dreyer, who lives around the corner from the brewery, designed the can label for Observatory Hill Haze.
"We were very excited to have someone local, who is also a customer, help us with the label design," said Amy Yurkovich of Allegheny City Brewing.
Delicious food for today: @pitamyshawarma

Taps:
Oceanic IPA
Canis Vulpes IPA
Pale Boy Pale (last leg)
Landmark Pineapple Pale (last keg)
Cool Water Kolsch
Beer Amber
Deutschtown Brown
Summer Stout
Nova Gose (last keg)
My Name is Rubus Fruited Sour
Farmerhouse Farmhouse
Cider pic.twitter.com/sT2qXWaSAH

— AlleghenyCityBrewing (@AlleghenyBrew) September 7, 2019
ABV, volume XXXIII
Observatory Hill Haze – available starting Thursday, Sept 19 at Allegheny City Brewing
Beer Name: Observatory Hill Haze
Style / ABV: Wet Hopped IPA, 6.2% ABV
Why we recommend it: This wet hopped IPA is a collaboration beer between Allegheny City Brewing and their Northside neighbor, Bear Dog Bicycles.
Fun Fact: Observatory Hill Haze was brewed at Allegheny City's brewhouse using Cascade, Centennial and Cluster hops that were (locally) harvested on Observatory Hill.
Based on how much we love ACB's Oceanic (hazy IPA), we are going to recommend the Observatory Hill Haze, sight unseen. ACB has been very quietly making some of the best beer in Pittsburgh from their 7-barrel system in the Northside. We have a feeling this beer will be stellar fit for these warm, late September days.
When is it available: Observatory Hill Haze will be released on Thu, Sept 19.
How is it served: You can enjoy the Observatory Hill Haze on draft or take a 4-pack of cans home to share with friends.
Where is it available: Allegheny City Brewing (Northside)
Honorable Mention Beer: Märzen Oktoberfest (Märzen Lager, 5.75% ABV). Tis the season for copper-red, malty lager. Prost!
https://www.facebook.com/1524325011166863/photos/a.1545552165710814/2373511206248235/?type=3&theater
Join Bear Dog Bikes for a bike ride to a secret location
As part of the collaboration beer release festivities on Thu, Sept 19, Bear Dog Bicycles will lead a (casual) bike ride through the Northside to a secret location. Upon arrival, riders will be rewarded with a taste of the Observatory Hill Haze. Allegheny City plans to take cans (or a keg) for riders to enjoy.
After the beer sampling is complete, riders will be led back to Allegheny City Brewing where Gaucho's food truck (Asado Wagon) will be set up to serve dinner.
Additionally, DJ Reason will be in the ACB taproom spinning Reggae records all night.
https://www.instagram.com/p/By8YggwBUTJ/
Visiting Allegheny City Brewing
Parking: on-street parking is available in every direction: Foreland St, James St, etc. There's also a metered surface lot next door to the brewery that is administered by the city.
Interior: This is the best part. ACB is cozy, quaint and perfect for a date night. The space is small and it is very dog-friendly. ACB has an easy going vibe that is accented with board games, bench style seats, bar seats and even some outdoor sidewalk seating on nice days. Two gender-neutral bathrooms exist near the rear and you can even walk around and peek into the brewing room, attached to the main taproom.
Food: Yep! If you're swinging through Allegheny City on a Thursday, Friday or Saturday, you're all but guaranteed access to a fantastic food truck. ACB's food truck bookings can be found here.
Pro Tip: while ACB is cozy, it's a wee bit small inside. Not great for large groups, but perfect for a lowkey catch up session with that old friend you've been meaning to text back.
Bus: A TON of bus lines service the North Side / Allegheny City area. You can take the 1, 2, 4, 6, 8, 11, 15, 17, 54, etc.
Uber / Lyft: per usual, always a smart move after some beers.
Getting there
507 Foreland St, Pittsburgh, PA 15212, USA
Hours
Mon 4–9pm
Tue Closed
Wed-Thu 4–9pm
Fri 4–11pm
Sat 12–11pm
Sun 12–7pm
On this episode of Eat Play Stay Orlando explore what's new in the Northern part of town. Sanford has a plethora of breweries, bars, and delicious dining options to choose from.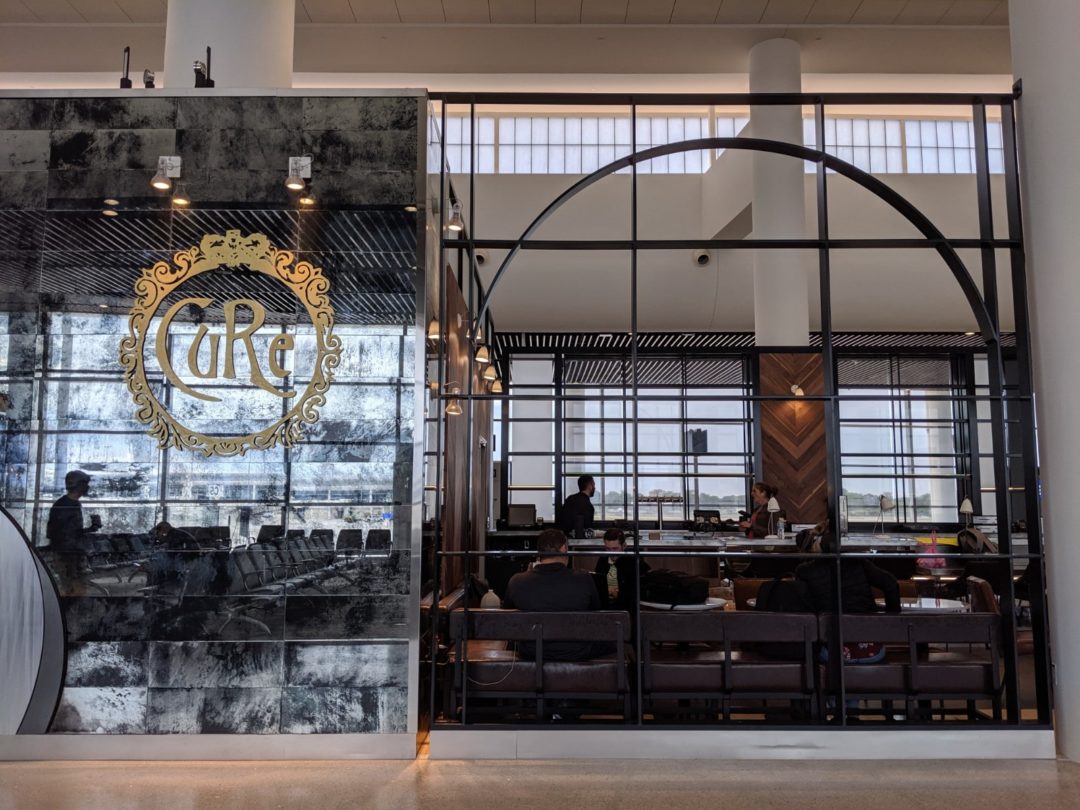 Time. Most of us don't have a lot of that. Even less so when we're rushing to make a flight. There are still plenty of tasty options for the less leisurely travelers among us, though it helps to know where to find them.
Let's talk international food from Korea, Thailand, India, Uzbekistan and more! This isn't your typical takeout box.
Homestead's Golden Age Beer Company is in business to shine a light on the time-honored brews.