This isn't exactly the, umm, easiest time to be a sports fan in New Orleans. The Saints were the victims of one of the worst (no)-calls in the history of anything anywhere. The Pelicans — just a season removed from one of the most exciting playoff runs in team history — are embroiled in drama.
And even our darling Babycakes are packing up their baseball bats and baby bottles and moving to Wichita after the 2019 season.
Wichita [bleeeeep bleeeeep BLEEEEEEEEEEEEEEEEP]'n Kansas!!!!!!!!!!!!!!
But, hey, it's like the great J.R.R. Tolkien and his Samwise Gamgee tell us in "Lord of the Rings": "Darkness must pass. A new day will come. And when the sun shines, it will shine out the clearer."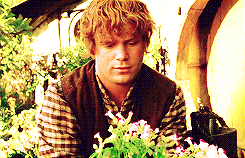 Well, sweet, sweet New Orleans — if you look close enough, you might notice a few rays of sunshine poking into our sports world, and it's happening in the form of what might be the fastest-growing sports in America.
Oh, no, we're not talking about curling. We're talking about rugby! The sport, which is played with teams of seven or 15 players on each side, now has more than 33 million fans in America! And there's so much of what we enjoy in sports: power, speed, strategy, physicality, and super fast-moving action. The game's been around since 1883, but it's only more recently gaining respect on the international stage, with World Cup tournaments beginning in the 1990s and a spot in the Olympics in 2016.
And now America's growing enthusiasm for the game Winston Churchill called "a hooligan's game played by gentlemen" has hit New Orleans. There's plenty of opportunities to enjoy it by watching live, on TV with pals at the pub, or actually getting your hands dirty and getting in the scrum.
Here are some of our top picks!
Professional rugby comes to New Orleans
Major League Rugby, or MLR, began its first season in 2018, with eight teams from the United States and one from Canada. Among them was the NOLA Gold, who play at Archbishop Shaw Stadium, nearby in Marrero. The squad features local professionals, as well as athletes from nine different countries!
The regular season consists of 16 matches, extending into June. Home matches can be raucous occasions. Tickets are only $25, and the stadium fits 3,000 fans. Some of them arrive early for tailgates and others bring instruments to play in the stands.
"It's a lot of fun," said local rugby fan, Benji Haswell. "It's 80 minutes of no pads, few stoppages, and big hits! And the crowd is great. What's not to love?"
There are giveaways, as well as food and drinks — alcoholic and otherwise — for sale, and the team is kicking butt. The Gold are currently in first place, having won their first two games of the season.
Their next one is this Sunday, February 10, at 3 p.m. at 1000 Salesian Lane in Marrero.
Tulane is winning championships
Tulane University supports 16 varsity teams — eight for men and eight for women. Rugby is not one of them, so both the men and women have to set up club teams.
After Hurricane Katrina, the women's team folded. In 2013-14, the club reformed with only eight interested women. "It was really hard to practice a 15-player sport with only eight girls," head coach, Jessica Mallindine, laughed.
Those eight initial members led a huge recruiting effort the following year and were able to field a complete team, upsetting local rival, LSU, in their final game of the season.
The next season, 2015-16, Mallindine explained the team was hoping to win two or three games. "But we did a lot more than that!"
The team advanced through its regular-season games, through the regional tournament, and all the way to the national tournament in Sacramento, California.
There — this team that only had eight members two years earlier — won the Division II National Championship!
And it wasn't a fluke. The next year, the team returned to the championship, losing in the final. And, last year, in 2017-18, it won its second Division II national title.
The Tulane Men's Club has also had impressive successes, frequently qualifying for national 7v7 tournaments, and winning the Golden Scrum tournament in Lafayette in January!
You can follow, both, the women and men's teams on their Facebook pages to keep track of their schedules, and to help support them, since club teams don't receive the same financial support from Tulane that varsity teams do.
The women play their next home game, against the University of Alabama, February 9, at 1 p.m. in City Park at 30 Zachary Taylor Drive, across the street from City Bark.
The men have a home friendly coming up against Loyola University on Tulane's campus on Saturday, Feb. 16.
Getting more social
The Crescent City Blues RFC has been a staple of the New Orleans rugby scene since 2014. But they differ from some other rugby options because — as James Fox, a player and spokesperson for the club, said, "We are a lot more social!"
The club is made up of a mix of men between the ages of 21 and 40. "We have some members who have lived here all their lives and others who moved here for grad school. We have guys who work in oil and gas, health care, law, finance, tech, and just about everything else you can imagine," Fox said.
The team has competitive matches and tournaments throughout the year, but it tries to balance that with social events, including a krewe in the St. Anne's Parade on Mardi Gras called Krewe of Ruckus.
The Crescent City Blues' home field is at 30 Zachary Taylor Drive,across the street from City Bark, and the team is always interested in training new members. Fox said, "We invite anyone of any rugby skill level to play and learn the game with us."
The team's next match is against the Crescent City Rougaroux, Feb. 9, at 10 a.m., preceding the Tulane-Alabama game. They'll host a team from Pittsburgh on Thursday, Feb. 21, and then play in a Mardi Gras tournament, here, on Sat., Feb. 23!
The team will also be hosting its first-ever rugby festival, RuckusFest, on May 10-12, featuring men's and women's teams from across the country. You can follow updates on the team's Facebook page.
Gaining diversity
In March 2017, the Crescent City Rougaroux became the first team from Louisiana to enter International Gay Rugby, a league with 70 teams worldwide. Like the Blues, the Rougaroux are a social team, and their website declares a mission to "promote fraternity, diversity, growth, and service through the sport of rugby."
Founder, Luke Layfield, and head coach, Jessica Mallindine, who is also the head coach of the Tulane Women's Club team, insists anyone of any body type can play and enjoy rugby. They encourage those interested to come out and give it a shot, taking their role as Louisiana's only gay and inclusive rugby team seriously.
Their next home game is tomorrow against the Blues at 10 a.m., before the Tulane Women's Club takes on the University of Alabama at 1 p.m.
The team is actively looking for additional members and hosts Rugby 101 workshops and social events, and plays in competitive games throughout the year. You can follow all of this on its Facebook page!
Watch with a community
Regardless of the team they belong to, if you talk to a New Orleans rugby player or involved fan about the sport, they'll often mention one word: community. The local rugby scene is a tight-knit, friendly group of people who love the sport that bonds them.
As the weather warms up, the community plays several pickup games per week in City Park, and everyone is invited to take part. "New players are absolutely welcome," Hayley Alexander, a frequent participant, said. "The more seasoned players are excited and willing to help teach new people and to grow the sport in the city." There's even a non-contact league you can sign up for through playNOLA Sports.
To learn about these opportunities, you can message any of the groups mentioned here, or you can just go and meet them in person. The Six Nations Championship — an annual rugby tournament, and one of the most-watched tournaments in the world — is currently taking place between the teams of England, France, Ireland, Italy, Scotland and Wales.
But you don't have to go Europe to enjoy it! The local rugby community gathers at the neighborhood sports bar, Finn McCools, at all hours of the day to enjoy the game, a beer, and each other's company. You'll also often see them there for NOLA Gold's away matches, which are broadcast on ESPN+.
Stop on by, make a friend, and see why rugby has become one of America's, and New Orleans' fastest growing sports!
Then get ready, because soon you'll be doing this!