Can you find a breakfast burrito in Pittsburgh?
Answer: Sort of. There are some breakfast burrito options, but not many are available before 11 a.m.
Many years ago, I was at a farmers market in Ithaca, New York, and I think that is where I had my first breakfast burrito. Since that day, I've been in search of breakfast burritos. (By the way, the Ithaca Farmers Market has an amazing pavilion and real bathrooms! I hope we could see a space like this in Pittsburgh someday.)
Last year, we published a story on the search for a breakfast sandwich in Pittsburgh. It was so popular that we had to publish a second list of breakfast sandwiches. (And I know there are more breakfast sandwiches that we haven't covered yet!)
We also published a guide to finding a burrito in Pittsburgh where we looked at 28 different options for burritos. But what about the breakfast burrito? It is time we put together a guide to breakfast burritos in Pittsburgh. I've searched high and low and online. I've read comments and Yelp reviews. (A huge thank you to all of the folks on the Pittsburgh subreddit who have discussed breakfast burritos.)
Where in Pittsburgh serves a good breakfast burrito? Does one exist? 🌯🍳

— Deanna Tomaselli (@dferrari) September 26, 2020
Here is a list of where you can find a breakfast burrito in Pittsburgh. The list is divided into two sections, places that always have breakfast burritos and places that sometimes have breakfast burritos, but not always.
What is not on the list: diners. Yes, most of Pittsburgh's diners do offer burritos, but the breakfast burrito aficionados have noted that the diners aren't even close to a real breakfast burrito. (If you are looking for some diners to check out, we have a list of 5 diners that offer takeout.)
Breakfast burritos are always on the menu at these restaurants
Commonplace Coffee // Multiple Locations
Everyday's A Sunday Cafe // Garfield
Opens @ 9 a.m.
Breakfast burritos from $8.95
Sunday morning breakfast burrito at Everyday's a Sunday #pittsburgh https://t.co/hE3jroSMxq pic.twitter.com/SRAod5LIsH

— Scott Bliss 🎙 🎧 📻 (@wsblissjr) July 14, 2019
Los Cabos // Lawrenceville
Opens @ 10 a.m.
Breakfast burritos from $8.00
El Burro // Regent Square & Northside
Opens @ 11 a.m. (11:30 a.m. on weekdays in Regent Square)
Breakfast burritos from $9.49
California Taco Shop // Etna
Chicken Latino // Beechview
Opens @ 11 a.m.
Breakfast burritos from $7.50
Doublewide Grill // South Side
SAT & SUN ONLY. Breakfast burritos are available on the brunch menu which is available from 10 a.m. to 2 p.m. on the weekend.
Breakfast burritos from $11.00
Bartram House Bakery // 4 locations
Square Cafe // East Liberty
Opens @ 7 a.m.
Breakfast burritos from $12.00
Order online: Square Cafe website, Grubhub (note the prices on Grubhub are more expensive. Square Cafe offers delivery from their website).
Breakfast burritos are sometimes on the menu
The following restaurants have been known to serve breakfast burritos, but it is not something that is ALWAYS on the menu.
Smoke Taqueria // Lawrenceville
Brassero Grill // Braddock
Baby Loves Tacos // Bloomfield & Millvale – Baby Loves Tacos does have breakfast burritos, just not every day. They have also held several breakfast burrito pop-ups at KLVN Coffee in Larimer. (Here is our story on the opening of KLVN Coffee.) If you see a Baby Loves Tacos breakfast burrito event, be sure to go early as they always sell out.
What about Sheetz & GetGo?
Yes, you can order a breakfast burrito at both Sheetz and GetGo. You can order online or from the app and pick up at the nearest store. You can use Grubhub to have Sheetz delivered to your door.
It's 8:30 a.m. on a weekday, can I get a breakfast burrito delivered?
Yes. You have a few options.
Commonplace Coffee – the delivery minimum is $10
Square Cafe
If you are desperate and located outside of the delivery area for Commonplace Coffee and Square Cafe, you can order a breakfast burrito from Sheetz.
More Pittsburgh breakfast guides
(Note this list was drafted before the pandemic, double-check before you head out in search of a bottomless brunch)
On this episode of Eat Play Stay Orlando explore what's new in the Northern part of town. Sanford has a plethora of breweries, bars, and delicious dining options to choose from.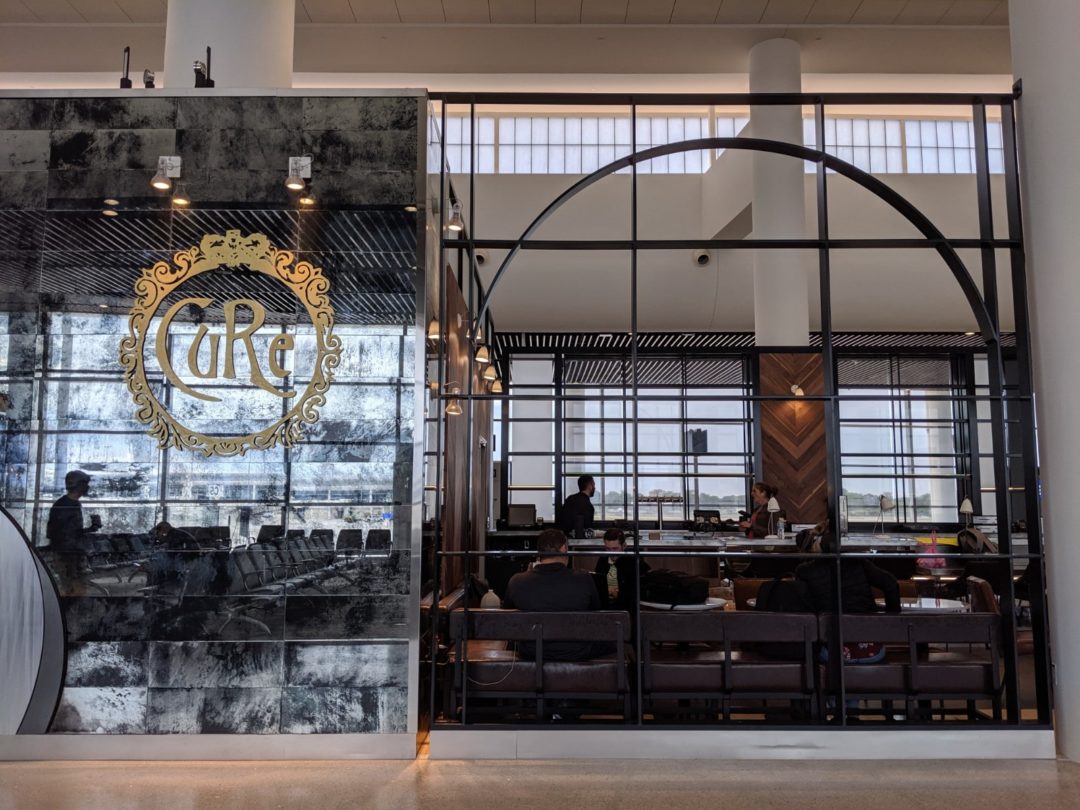 Time. Most of us don't have a lot of that. Even less so when we're rushing to make a flight. There are still plenty of tasty options for the less leisurely travelers among us, though it helps to know where to find them.
Let's talk international food from Korea, Thailand, India, Uzbekistan and more! This isn't your typical takeout box.
Homestead's Golden Age Beer Company is in business to shine a light on the time-honored brews.