Deep Breakfast // Brew Gentlemen's coffee milk stout
Brewed using coffee from Deeper Roots - which you can enjoy at Caffe D'Amore in Lawrenceville - the Deep Breakfast coffee stout at Brew Gentlemen is back.
ABV is our weekly series that highlights a different beer from a local Pittsburgh brewery every week. Check out our past picks here.
---
On Sunday, Jan 19, our monthly brunch pop-up makes its 2020 debut in Braddock. You can scoop a ticket to join us, alongside our partners Pittsburgh Sandwich Society and Brew Gentlemen.
Which brings us to here. Or, to beer.
To help you pair up your brunch – and to parlay with our event – we're showcasing Deep Breakfast, a delicious coffee milk stout from our host brewery – Brew Gentlemen.
ABV, volume L
Deep Breakfast – available now at Brew Gentlemen
Beer Name: Deep Breakfast
Style / ABV: Coffee Milk Stout, 4.2% ABV
Why we recommend it: Brew Gentlemen's draft-only stout, Deep Breakfast is strikingly packed full of coffee flavor and weighs in at a very approachable 4.2% ABV. Folks unfamiliar with stouts can envision drinking something along the lines of Guinness.
Brewed using lactose sugar and the Losantiville Blend coffee from Deeper Roots (Cincinnati, OH), the taste and aroma of coffee are strong and palpable in this beer.
When is it available: Deep Breakfast is available now. It makes its way back to the menu as part of Brew Gentlemen's (winter) quarterly seasonal set.
Honorable Mention Beer: We're written about it in the past, but you really cannot go wrong with Brew Gentlemen's flagship beer: Gen Braddock's IPA. Available on draft at the brewery everyday Brew Gentlemen is open.
Visiting Brew Gentlemen
First Time Visitor?
Parking: BG's (free) parking lot is unmistakably marked by….you guessed it: General Braddock's IPA. Their flagship beer – and its accompanying logo – are emblazoned on the side of the brewery. You literally can't miss it as you approach Brew Gentlemen along Braddock Ave where it intersects with Fifth St.
Public Transit to Brew Gentlemen
Bus: Take the 61A or the 61B. Pick up and drop off are within 1 block of the brewery.
Eating at Brew Gentlemen
Food: Brew Gentlemen is open Wednesday thru Sunday every week. They offer a fantastic rotation of food trucks during those days. You'll want to hit the food section of their website for a round-up of who is booked for each respective week.
Header image courtesy of Brew Gentlemen
Getting there
512 Braddock Ave, Braddock, PA 15104, USA
Hours
Mon-Wed Closed
Thu-Fri 4–9pm
Sat 12–9pm
Sun 12–5pm
On this episode of Eat Play Stay Orlando explore what's new in the Northern part of town. Sanford has a plethora of breweries, bars, and delicious dining options to choose from.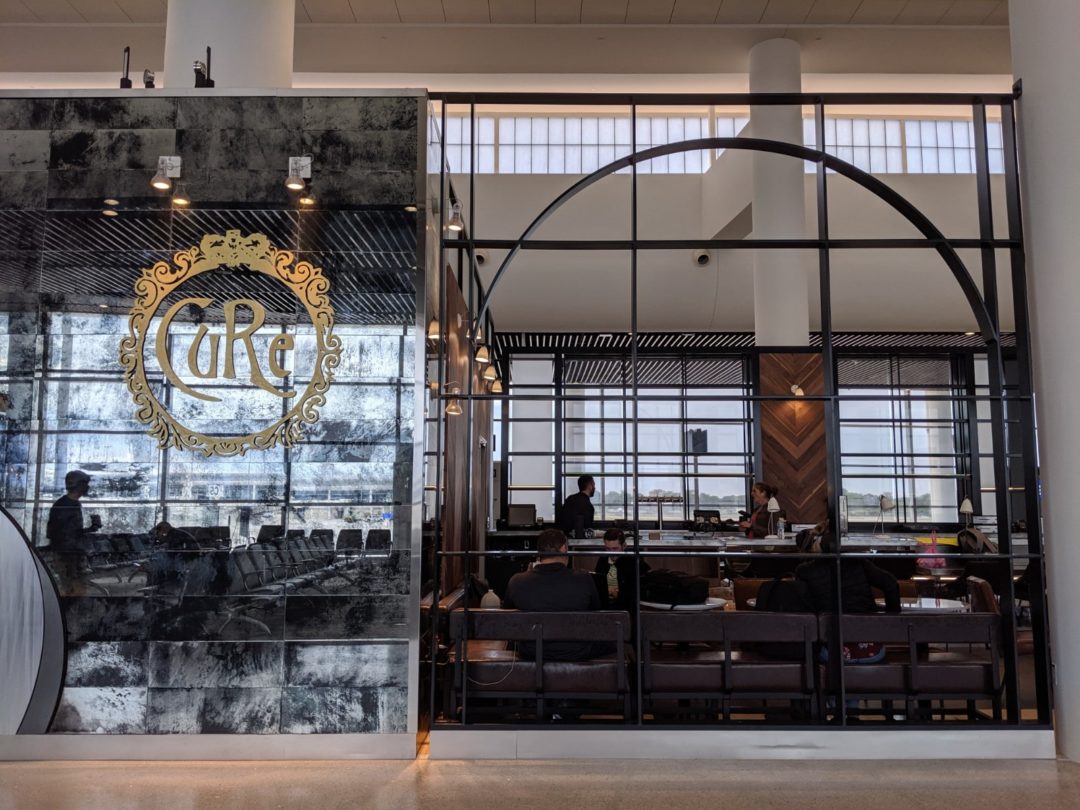 Time. Most of us don't have a lot of that. Even less so when we're rushing to make a flight. There are still plenty of tasty options for the less leisurely travelers among us, though it helps to know where to find them.
Let's talk international food from Korea, Thailand, India, Uzbekistan and more! This isn't your typical takeout box.
Homestead's Golden Age Beer Company is in business to shine a light on the time-honored brews.