Brew Gentlemen Hosts a Free Community "Garden Party" on Labor Day Weekend
Check out Garden Party at BG Open Air (located behind Brew Gentlemen). It's free to attend, beers are available for $5 and the food selection is stellar.
Looking for a way to wind down your summer? Plan to spend Saturday afternoon in Braddock. Brew Gentlemen is hosting a free community "Garden Party."
Garden Party is also the name of Brew Gentlemen's summer seasonal beer; a refreshing cucumber wheat beer (5.2% ABV).
Brew Gentlemen Garden Party Details
DATE: Saturday, August 31, 2019
TIME: 4 pm to 9 pm
LOCATION: Brew Gentlemen, 512 Braddock Ave., Braddock PA 15104
COST: Free to attend, but you can register on Eventbrite here.
NOTE: This is not a dog-friendly event!
Food Lineup for Garden Party
Brew Gentlemen has booked a diverse lineup of food trucks for Garden Party. Attendees in the mood for local bites will be able to choose from the following.
Hearty Eats:
Desserts and Sweets:
https://www.instagram.com/p/B1b_BWhhBWm/
A few more things to know before you go to Brew Gentlemen
While Garden Party is available seasonally, Brew Gentlemen's year-round flagship beer is General Braddock's IPA. We wrote about that here.
Brew Gentlemen partnered with Chardae Jones, the interim mayor of Braddock, to brew a beer for Fresh Fest. Read more about their collaboration here.
Can't make it to Garden Party? Join us on Sept. 7 for Local x Global
Good news! We're partnering with Brew Gentlemen and Blue Sparrow food truck to bring you a very local sandwich.
Join us in Braddock on September 7. Find the details and order a sandwich here.
https://www.instagram.com/p/B1jp8kThVJ6/
Getting there
512 Braddock Ave, Braddock, PA 15104, USA
Hours
Mon-Wed Closed
Thu-Fri 4–9pm
Sat 12–9pm
Sun 12–5pm
On this episode of Eat Play Stay Orlando explore what's new in the Northern part of town. Sanford has a plethora of breweries, bars, and delicious dining options to choose from.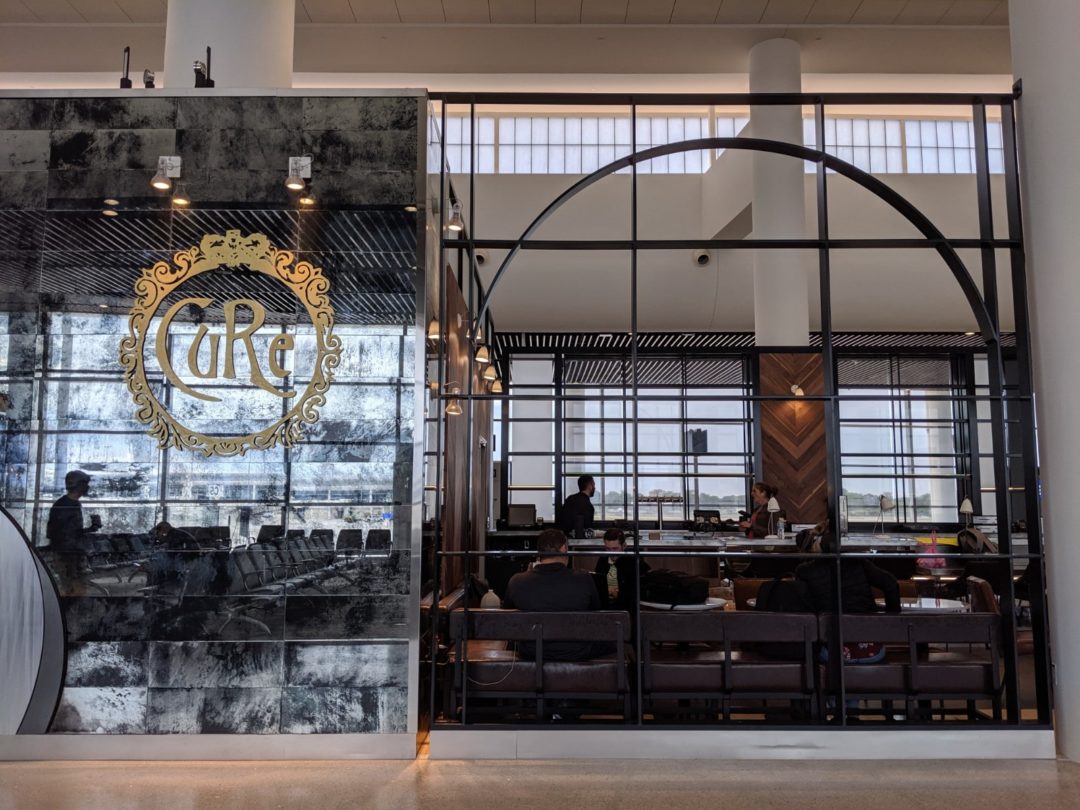 Time. Most of us don't have a lot of that. Even less so when we're rushing to make a flight. There are still plenty of tasty options for the less leisurely travelers among us, though it helps to know where to find them.
Let's talk international food from Korea, Thailand, India, Uzbekistan and more! This isn't your typical takeout box.
Homestead's Golden Age Beer Company is in business to shine a light on the time-honored brews.