Comic Con is coming to town this weekend, and for all the self-proclaimed nerds, the convention center will be a mecca for meeting their favorite stars and dressing up like their favorite characters.
But what if you're not into playing dress up (yet), or stars like Jason Momoa and Mads Mikkelson have you asking "Who?"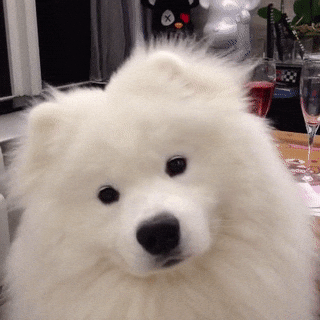 There are plenty of things for regular people, and people looking to gain a bigger social media presence, to do at Comic Con.
Friday
Enjoying the Con as a Family – 4:30 – 5:30 p.m., Room 291
Planning on bringing the mini-me's? This class teaches you important tips, such as having a meeting place in case someone gets lost, having a safe word to use during photos, how to ask cosplayers for a picture with them and other general Comic Con etiquette.
What it Takes to be a Youtuber – 5:30 – 6:15 p.m. – Room 291
Maybe you're trying to start up that makeup tutorial channel or just want to build your social media presence. This class will give you the basic tools you'll need to get your channel going. Info includes the best editing software, sound equipment, background setups and more.
Cosplay 101 – 7- 7:45 p.m. – Room 288
By now, you've seen the awesome costumes everyone has on. But here you are, in your comic book T-shirt. This class offers a panel discussion that will help you with crafting supplies, wigs, contacts, makeup, etc.
Saturday
How to Toon – 11-11:45 a.m. – Creative Stage
Bring your sketchbooks! Internationally syndicated cartoonist Joe Wos, who is also the visiting resident cartoonist of the Charles M. Schulz Museum, will lead a hands-on cartooning workshop. The class is face-paced, and covers the art of visual storytelling from basic line work to developing characters.
How My Struggle To Become A Comic Book Writer Helped Me Beat Stage 3 Cancer – 12:30 p.m. – 1:15 p.m. – Room 291
Need an inspiring story? Author Vincent Alexander talks about how writing a comic book helped him overcome cancer and the effects of chemotherapy.
Nerdy Lady Entrepreneurs – 1:30 – 2:15 p.m. – Room 288
Who run the world?! Girls. Did you know girls are twice as likely as boys to worry that being in leadership roles will make them seem bossy? This panel talks about owning a successful business in the nerd world.
New Orleans Nightmares & Terror Tales of Louisiana – 6:30 p.m. – 7:15 p.m.
Have you been a tourist in your own town? We all know the city is legendary for tales of witches, vampires and ghosts, and this panel takes a deep dive into those stories.
Wizard World Costume Contest – 7:30 p.m.- 9 p.m. New Orleans Theater
The best of the best cosplayers will show off their stuff! If you've been walking the halls trying to see who has the best costumes, you've got to grab a seat here.
Sunday
Fandom and Community Service 11:30 a.m. – 12:15 p.m. – Room 288
This panel brings attention to community service and taking a step into disaster relief.
Writing to get Read – 122:30 a.m. – 12:15 p.m. – Room 291
If you want people to read your work, you've got to get their attention in just a few words. This seminar helps you unlock the keys to a great story with memorable characters, impossible obstacles and a hook that will make people want to read your stories.
Cosplay Makeup 101 101:45 p.m. – Creative Stage
Even if you're not trying to be the next Green Goblin, New Orleans is a place that loves to play dress up and Mardi Gras is around the corner. Learn the basics of makeup to take your costumes to the next level.