ABV: Lunar Module // Couch Brewery celebrates the Moon Landing
Our local beer pick for Labor Day weekend is a comfy one. Here's what you can expect from the 'Lunar Module IPA' at Couch Brewery.
ABV is our weekly series that highlights a different beer from a local Pittsburgh brewery every week. Check out our past picks here.
---
"The Eagle has landed."
Couch Brewery's website nails it on their description of Lunar Module, a hazy IPA. Now in its fourth iteration, here is a closer look at this refreshing semi-mainstay on the Washington Blvd brewery's draft list.
https://www.instagram.com/p/B0JKx95hZJY/
ABV, volume XXX
Lunar Module IV – available now at Couch Brewery
Beer Name: Lunar Module IV
Style / ABV: Hazy IPA, 6.7% ABV
Why we recommend it: Here's the thing. It's not (super) hazy. But it's still really damn good. Listed as a 6.7% ABV 'Hazy IPA' the Lunar Module is deceptively easy to drink and exceptionally refreshing. Couch has a limited canning program where you can find Lunar Module for sale in 4-packs (peep the fridge).
From Couch Brewery's website description of Lunar Module (we love this):
"Celebrate the 50th anniversary of Neil's gang putting down some truly badass American hardware on the Sea of Tranquility."
When is it available: right now.
How is it served: 6-oz sample, 12-oz pour, 16-oz pour. Couch also has a limited amount of cans (4-pks or mix and match). Be sure to check at the brewery.
https://www.instagram.com/p/Bd5m1GmAulm/
Where is it available: Couch Brewery (Larimer)
Honorable Mention Beer: Raspberry Duvet (Stout, 5.3% ABV)
Visiting Couch Brewery
First Time Visitor?
One thing Couch does exceptionally well is parking. It's unbelievably plentiful. Like multiple lots. If you drive, you will park. For free. No question about it.
Food?
Couch has small bites (in-house) and sometimes books food trucks, depending on the day of the week. Got the (unexpected) beer munchies? Couch is totally cool with folks ordering in as well. Chat with their staff for the #ProTips on which pizza / hoagie spots deliver to the taproom.
Interior?
The interior carries a throwback / 70s / retro / disco theme. Breathe it in, baby. While you're there, peep the dope Bingo board (with complementary Bingo machine). If you are wondering, yes. It actually works and they fire it up every Wednesday night (during Bingo Night). Which is verifiably lit.
Also, note the couches. It's a comfy / chill vibe inside with plenty of lounge seating. Several of the beers carry the couch / sofa theme as well. Their hashtag? #DrinkComfortably
Friday is one of our favorite days. All 12oz and 16oz draft beers are 1/2 off for Happy Hour today 5-7 PM.
Order in or BYOF tonight. Open until midnight pic.twitter.com/Vg59XYwj7u

— Couch Brewery (@CouchBrewery) August 23, 2019
Header Photo: Ian Jones
Getting there
1351 Washington Blvd, Pittsburgh, PA 15206, USA
Cover photo courtesy Getty Images Looking to get fit for the summer? Still wary of COVID-19 or just looking for some sunshine while you sweat? Here are some Boston free summer workouts across the city so you can keep moving all season long! Seaport Sweat May 2 to Sept. 29 Boston's biggest free workout series…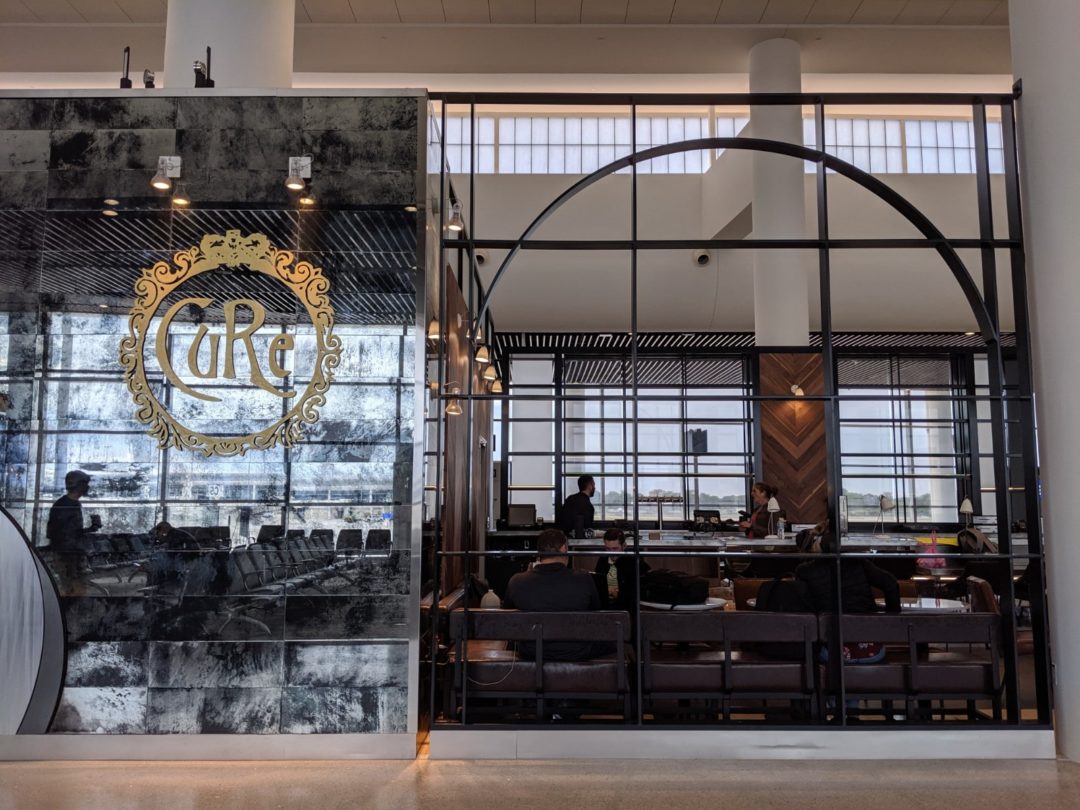 Time. Most of us don't have a lot of that. Even less so when we're rushing to make a flight. There are still plenty of tasty options for the less leisurely travelers among us, though it helps to know where to find them.
Let's talk international food from Korea, Thailand, India, Uzbekistan and more! This isn't your typical takeout box.
Homestead's Golden Age Beer Company is in business to shine a light on the time-honored brews.