New Orleans has a long, proud history of local moviegoing. In fact, in 1896, we became home to Vitascope Hall — the world's first permanent, for-profit movie theater!
Today, however — as is the case just about everywhere — the COVID-19 pandemic has put NOLA's movie theaters in a difficult position. Not only are many customers nervous about filing into indoor spaces with strangers, but many movie studios are holding off on releasing their blockbusters until the industry returns to a post-coronavirus world.
"Indoor theaters are at a standstill until studios begin releasing their biggest films again," said Brian Knighten, owner of The Broad Theater in Mid-City. "It was tough for us, and we had to cut our hours which obviously hurt our staff."
But rather than going quietly into the good night, the city's movie scene has used this unprecedented year to implement some truly creative changes that will improve movie watching for NOLA cinephiles for years to come.
Here are three of our favorites we're very excited to tell you about!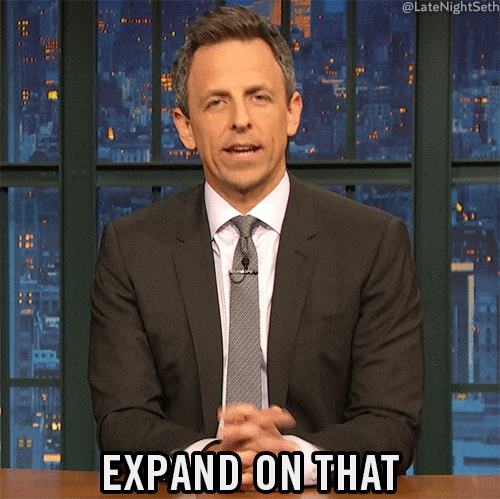 The Broad Theater Takes It Outside
While the economic shutdown that has accompanied the pandemic has been a huge challenge for Broad Theater, Knightsen has a plan up his sleeve that he believes will not only help lighten the blow but also provide New Orleans with a new kind of movie-watching experience.
Back in 2019, Broad purchased an adjacent lot with the plan to build an additional theater. This would be a much different venue than the original, though.
"We wanted this to be more of a multi-plex," he explained, "with a game room, party room, a rooftop bar and another movie screen."
Of course, those plans got derailed for the time being when COVID reached New Orleans in March. Now he had one movie theater and plans for a second, though no way to show movies outdoors. But when the Mayor's office announced businesses could use their parking areas as an extension of their business, Knightsen jumped to action.
View this post on Instagram
He got the OK from the city to erect a 24-foot wide screen on a stage that is 26 feet wide and 13 feet deep. It's a great space with movies, live music, a full bar, snacks and frequent pop-up food vendors.
"Folks have been watching movies and concerts with us, and they seem to really be digging the new space," Knightsen said. "People have told us it's helping them feel somewhat normal again, and I love to hear that."
Recent offerings at The Broadside have included everything from new releases like the Borat sequel and Ammonite, to Halloween-time films like Poltergeist. They offer $2 tickets on Tuesdays and have reported a steady stream of people renting out the space for private outdoor events.
While the expansion has worked great during a pandemic, Knightsen said the plan is to continue building out the space so it can serve New Orleanians even when coronavirus is just a distant memory.
There's a Film Fest in New Orleans Right Now!
The New Orleans Film Festival has become one of the country's most anticipated movie fests. With hundreds of movies and a full slate of events — with a pizazz only NOLA can provide — it's no wonder it's been named one of the Top 25 "Coolest Film Festivals in the World."
While a global pandemic has pared back the scale and scope of some of those events, the New Orleans Film Society has worked tirelessly to make sure the quality of the films being presented are as great as ever.
"We've been working since March to find meaningful ways to engage audiences and support New Orleans filmmakers," explained Zaf Yumru, director of communications at the New Orleans Film Society.
They settled on a model that includes more than 160 films that can be screened virtually from home, and in open-air venues like The Broadside or along the Lafitte Greenway. Those 160-plus films were chosen from 4,655 entries from 105 countries so they are truly the cream of the crop!
View this post on Instagram
Yumru said the festival is focused on supporting local and regional filmmakers. 45% of the movies are made in the South, and more than one-quarter are made in Louisiana. Women and gender non-conforming directors account for 57% of the lineup and films helmed by directors of color make up 58% of the lineup.
"The arts have been hit hard by COVID and we're really proud to be able to support so many talented filmmakers," Yumru said before offering a nugget of advice. "Check out the films in the Louisiana Features and Shorts sections if you want to discover the movies created by local talent."
The festival began on Nov. 6 and continues until Nov. 22, so you still have plenty of time to dive in. Browse the catalog of movies/events you can access virtually — some are free, others are approximately $10 — or you can buy the unlimited pass for $160. After you purchase a movie, it is available for you to begin watching within the next 16 days. Click here for a full overview of everything the film festival has to offer! A schedule of all open-air cinema at the fest can be found here.
NOLA's Oldest Theatre Expands Downtown
Ask just about any New Orleanian where Prytania Theatre is and they're bound to picture that corner where Prytania and Leontine streets meet. You know the one. That's been the only correct answer since way back in 1927 when the locally famous movie house — originally founded in 1914 at a different location — moved to its iconic block.
But as of earlier this month, there's a second correct answer!
Prytania Theatre recently opened the doors of a second location downtown at Canal Place. The theatre was previously the Cinebarre Canal Place 9 until it closed in May 2019. Just like its predecessor, the expanded Prytania Theatre will have nine theaters with which to work!
View this post on Instagram
Owner Robert Brunet leased the original Prytania Theatre location with his dad back in 1997 and said he's excited to have the flexibility to show a wider range of films with nine new screens at his disposal. This week will feature classics like "A Streetcar Named Desire" and "Casablanca" to blockbusters such as "Harry Potter and the Sorcerer's Stone" and "Guardians of the Galaxy." They have a spooky showing of "Friday the 13th" and new releases like Kevin Costner's "Let Him Go."
Check out Prytania Canal Place's website for a full listing of showtimes, and to purchase tickets. Brunet said they will be sticking to the same COVID social distancing procedures they used at their Prytania Street location. Learn about those here.
————————————————
See! It's a surprisingly great time to be a cinephile in New Orleans! Despite all the challenges thrown their way, three of the city's biggest film entities have come up with exciting new ways to bring film directly to you — whether virtually, in an outdoor space, or with the grand opening of a new set of theaters.
And these are changes that will help keep moviegoing exciting in New Orleans long into the future. Enjoy the show!
WRITER MATT HAINES LIVES IN NEW ORLEANS AND HE AVERAGES THREE OR FOUR MOVIES A WEEK! FOLLOW HIM FOR ALL THINGS FILM AND MORE AT MATTHAINESWRITES.COM, AND ON FACEBOOK, INSTAGRAM AND TWITTER.