The Saints are on fire, and Drew Brees is without question one of the greatest quarterbacks of all time. How great, you might ask? Great enough to become a cookie.
Haydel's Bakery is celebrating our beloved QB's hot streak with a specialty goat-shaped cookie that's sporting a #9 jersey for the rest of the season.
But why stop at a G.O.A.T. cookie? Sure, celebrating Drew Brees is always warranted, but we can think of a few other football-themed cookies that would get Saints' fans going.
There's always room for a cookie version of this…
It's a beautiful day to hand out fail cakes #PHIvsATL #whodat pic.twitter.com/ODi7qwCOFY

— Breaux Mart (@BreauxMart) September 7, 2018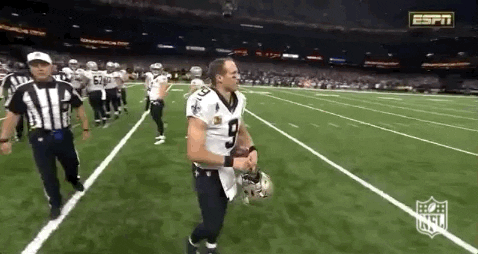 Getting there
4037 Jefferson Hwy, New Orleans, LA 70121, USA
Hours
Mon Closed
Tue-Fri 7:30 AM – 5 PM
Sat 8:30 AM – 4 PM
Sun Closed