Have you heard of Duncan Plaza? Many New Orleanians haven't, and even fewer have actually set foot in it. But that's about to change, because the 4.5-acre park — one of the largest in downtown New Orleans — is getting a makeover, thanks to a grant earned by Arts Council New Orleans, and the vision of the Downtown Development District (DDD).
While the park hasn't gotten a ton of love in recent years, it's history has been interesting, to say the least!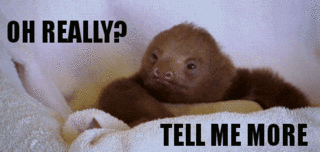 Duncan Plaza was built in the 1950s — as the centerpiece of a brand-new complex of civic buildings, surrounded by a new public library, the Louisiana Supreme Court, and City Hall. It was meant to be one piece of a mile-long stretch of parks that extended from the Union Passenger Terminal all the way to the Mahalia Jackson Theatre and, while that dream didn't come to fruition, it did, for several years, hold the Grandstands of Mardi Gras parades and even hosted a speech by President John F. Kennedy in front of tens of thousands of city residents gathered in the park.
The park has been the staging area for tens of thousands of protesters: from the civil rights march of 1963 to Occupy Wall Street and, more recently, women's marches.
It was a crow's foot away from being turned into the world's largest aviary in the late-1970s (this is a true sentence), designed so that employees and visitors would have to enter City Hall through a glass-enclosed walkthrough that provided views of the birds. That idea, unfortunately (maybe fortunately — depending on who you ask) caved to what we've had since: a park, largely forgotten, with a series of berms and dunes that block the rest of the space from street view.
A park's renaissance
"Our goal is to have a downtown that can compete with any downtown in the world, and our parks play a huge role in that," explained Kurt Weigle, President and CEO of the DDD.
Because of its size, and because of how centrally located it is in downtown New Orleans, Duncan Plaza is a big part of the district's plans. The district understands that a major step in revitalizing the park is programming; its plan is to host 200 to 300 events, classes, concerts and workshops in Duncan Plaza each year. Here's some of what it has in store already:
In this video showing how the park will physically be transformed, the design includes a children's play place, a new dog park and a "flexible lawn," with space for 5,000 people that can be used for events ranging from concerts and festivals, to exercise classes and evening movie screenings.
November featured a jampacked month of programming, including moonlight yoga classes and lunchtime meditation sessions. The monthlong series concludes with a yoga class tonight, from 5:30 p.m. to 6:30 p.m., and all are welcome! But if you can't make it, just stay tuned here for updates on when the next series will begin.
View this post on Instagram
Calling all dog moms and dog dads! Duncan Plaza features a double-gated dog run — downtown New Orleans' only off-leash dog park — every single day from 6 a.m. until 10 p.m. The area features plenty of space for your pup; as well as bistro garden lights and Adirondack chairs for you! You can also expect special monthly meetups for canine lovers coming soon.
Spend your lunch hour in the Plaza! Multicolored bistro tables and chairs are set up every day from 11 a.m. until 2 p.m. under the shade of decades-old live oaks. Grab your meal from a nearby food truck — or from the historic Pythian Market, just across the street — and head on over!
Duncan Plaza feels like every movie scene that shows a park, includes some relaxed-looking residents enjoying each other's company and playing games.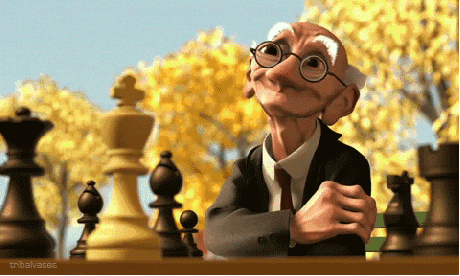 Well, get ready, because beginning in early 2019, Duncan Plaza will have plenty of that for you! Beginning in February, you can sit under umbrellas in the park and play some of your favorite games with your fellow New Orleanians. Not a bad way to spend a lazy afternoon!
There's plenty of exciting stuff coming to a once-forgotten park, and this is just the beginning! To see some of the highlights from the past year, click here; and don't forget to check back regularly to see what's in store for the future of one of downtown NOLA's most important green spaces!
You can follow Matt Haines on Twitter @MattHainesWrite.
Getting there
343-349 Loyola Ave, New Orleans, LA 70112, USA