ABV: East Liberty // the fifth Pittsburgh neighborhood beer from East End Brewing
An easy-drinking cream ale from East End's 'You Are Here' series drops tonight. Head to Repair the World in East Liberty and stick around for Damon Young's book signing.
ABV is our weekly series that highlights a different beer from a local Pittsburgh brewery every week. Check out our past picks here.
---
In the words of Scott Smith: "Neighborhood by neighborhood, beer by beer."
When Smith, the owner of East End Brewing, unveiled his idea for a series of beers called You Are Here, it was seen as ambitious. Smith and his team are celebrating the identities of all 90 Pittsburgh neighborhoods by brewing one beer at a time that pays tribute to each respective geo-location.
The latest You Are Here beer shines a spotlight on the East Liberty neighborhood. The beer will be released at a tasting and book signing event alongside East Liberty native and author Damon Young on Tuesday, August 13 at Repair the World.
ABV, Volume XXVIII
You Are Here: East Liberty – available at East End Brewing
Beer Name: You Are Here: East Liberty
Style: Cream Ale
ABV: 6% ABV
Why we recommend it: Fans of Genessee Cream Ale, rejoice. Folks can expect a tastier version of Genessee from the East Liberty. With a creamy mouthfeel and an easy-drinking character, this beer will NOT be a bitter, hop-forward IPA-style beer. It will be slightly sweeter than the Central Northside Pilsner and very pleasant for these August summer days.
When is it available: This beer will make its debut on Tuesday, August 13 (simultaneously) at East End's brew pub in Larimer (starting at 4 pm) AND at the East Liberty release party at Repair the World Workshop (6022 Broad St), fittingly in East Liberty, starting at 5 pm. The beer will continue to be available at East End's brew pub while supplies last (both cans and draft).
How is it served: Available in can and draft. Get yourself a can and enjoy it at the beer release party (details below) or buy a four-pack of cans to go. You can get a draft pour of East Liberty at the East End brew pub.
You Are Here: East Liberty Beer Release Party
Date: Tuesday, August 13, 2019
Time: 5 – 7 pm
Location: Repair the World
https://www.instagram.com/p/B04EDvZHYK3/
Damon Young, an East Liberty native, and nationally-recognized author will be on hand at Repair the World to chat about his book – "What Doesn't Kill You Makes You Blacker" – that highlights issues of race and masculinity while growing up black in Pittsburgh. The book will be available for purchase at the event and Young will do a book signing beginning at 6 pm. The East Liberty beer release party is slated to last from 5 to 7 pm.
Which neighborhoods already have their own 'You Are Here' beer?
Here's a quick rundown of how the neighborhood beer series has progressed thus far.
Each You Are Here beer has been released with a respective release party in the beer's designated neighborhood. At each release, the East End team draws at random (from a list of all 90 neighborhoods) to determine what the NEXT beer in the series will be.
June 1, 2019:

Allentown

, an imperial shandy beer

June 21, 2019:

Overbrook

, a pale ale

July 25, 2019:

Central North Side

, a Czech-style pilsner

August 9, 2019:

Troy Hill

, a sour cherry gose

August 13, 2019:

East Liberty

, a cream ale
The You Are Here series of beers is only available while supplies last. For folks wondering, cans of the Overbrook pale ale have completely sold out. As each neighborhood beer's supply is exhausted, that frees up a tap line at East End Brewing's brew pub in Larimer for another beer to go on draft.
https://www.instagram.com/p/B0qjcdVHrbB/
Header photo: Matthew Buchholz
On this episode of Eat Play Stay Orlando explore what's new in the Northern part of town. Sanford has a plethora of breweries, bars, and delicious dining options to choose from.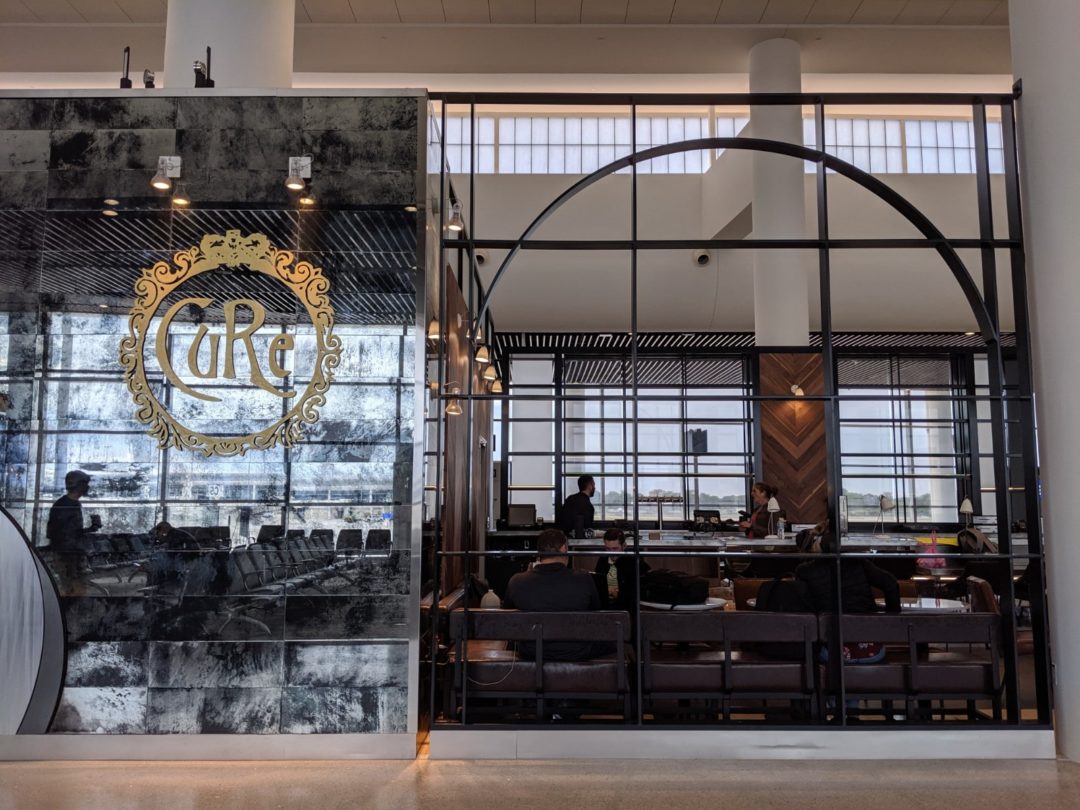 Time. Most of us don't have a lot of that. Even less so when we're rushing to make a flight. There are still plenty of tasty options for the less leisurely travelers among us, though it helps to know where to find them.
Let's talk international food from Korea, Thailand, India, Uzbekistan and more! This isn't your typical takeout box.
Homestead's Golden Age Beer Company is in business to shine a light on the time-honored brews.