It's all over the news. You've seen the warnings in your work emails and company bathrooms: WASH YOUR HANDS.
Not only does it help keep the Coronavirus at bay, but it's just plain old good hygiene.
MORE: Scrub a dub dub: Handmade NOLA, local soaps for your tub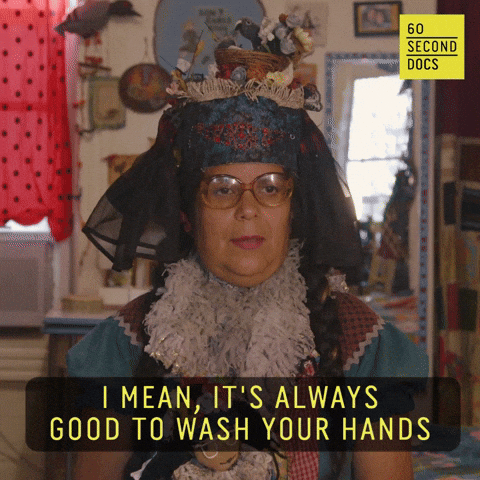 The CDC suggests singing "Happy Birthday" while you wash your hands to get in a good 20 seconds, but are we talking the normal version or the Stevie Wonder version? It all gets confusing.
Here are four New Orleans songs that'll be way more fun to sing at the sink than "Happy Birthday."
Juvenile – "Ha" — This chorus has a mantra that's worth reciting any time of the day.
"You a paper chaser, you got your block on fire
Remaining a G until the moment you expire
You know what it is you make nothin' out of somethin'
You handle your biz and don't be cryin' and sufferin'"
Repeat 2x
B.G. – "Bling Bling" — Because that's how clean you want your hands to be when you're done washing them.
"Bling bling
Everytime I come around yo city
Bling bling
Pinky ring worth about fifty
Bling bling
Everytime I buy a new ride
Bling bling
Lorenzos on Yokahama tires."
Repeat 2x
Big Tymers – "Still Fly" — Your left hand is Mannie Fresh. Your right hand is Baby. Clean and classic pair.
"Gator boots with the pimped out Gucci suits (with the Gucci suits)
Ain't got no job, but I stay shive (I stay shive)
Can't pay my rent, 'cause all my money's spent (I can't pay my rent)
But that's okay, 'cause I'm Still Fly (Damn! 'Cause I'm so fly)"
The Dixie Cups – "Iko Iko" — For the old school hand washers out there.
"My grand-ma and your grand-ma were sit-tin' by the fire.
My grand-ma told your grand-ma: "I'm gon-na set your flag on fire."
Talk-in' 'bout, Hey now ! Hey now ! I-ko, I-ko, un-day
Jock-a-mo fee-no ai na-né, jock-a-mo fee na-né."
Now, get out there and keep yo hands clean and don't touch your face and keep that coronavirus away!