Varying it up on Fourth Street // Four Points Brewing in Charleroi
We're spotlighting Fourth Street – the year-round flagship IPA at Four Points Brewing – and its accompanying variants. Here's what to expect and where to find it.
ABV is our weekly series that highlights a different beer from a local Pittsburgh brewery every week. Check out our past picks here.
---
"They ought to name a street after me…call it: Fourth Street."
During the summer of 1972 – immediately following the Olympic Games in Munich – it was American track athlete Steve Prefontaine who MAY have sarcastically dropped this gem of a quote after finishing fourth in his event, one place shy of a medal.
Prefontaine, a long distance runner from Oregon, was known among his US Olympic teammates for many things, including being confident, brash, gutsy AND for loving beer.
The 'Fourth Street' we're spotlighting this week is, in fact, a beer. And although you don't have to travel to Munich to get it, you DO get to experience Charleroi – a delightfully European-inspired name for a city that exists just south of Pittsburgh.
Here's a fun look at Fourth Street – the flagship IPA available year-round at Four Points Brewing.
ABV, volume LXXIII
Fourth Street – available at Four Points Brewing
Beer Name: Fourth Street
Style // ABV: American IPA, 6.6% ABV
Why we recommend it: Crack into a can of Fourth Street and expect an aromatic burst of grapefruit, lychee and citrus. This American-style IPA – brewed using citra and mosaic hops – is Four Points' year-round mainstay in Charleroi. Fourth Street clocks in at a moderate 6.6% ABV and carries simple, yet iconic can art on its label.
Four Points head brewer Adam Boura says: "Four Points Brewing grew out of Fourth Street BBQ. I wanted to name our flagship after the BBQ to show our roots. The concept behind it was to be a crowd pleaser – dependable and available as much as possible. We had it on our draft board the day we opened and it hasn't changed that much since."
When is it available: (Basically) year round.
Where is it available: You can head to Four Points and pick up Fourth Street for curbside takeout directly from the brewery.
Additionally, you can find Fourth Street when the beer makes its way to the brewery's off-site accounts – including Marino's Eatery in Greensburg, Hal's Bar & Grill in Ross Township and 3 Rivers Six Pack in Delmont. Look for Fourth Street to continue expanding its footprint and become more widely available in the future.
Honorable Mention Beer: Fourth Street + (pronounced "plus")
"Recently we have started a Fourth Street variant called the + (plus) series where we add an extra dry hop to the original recipe," Boura says. "It's my personal favorite beer that we brew."
Folks can expect a new Fourth Street + every month. The series builds on the base beer and allows the added (+) hop to pronounce itself with each iteration per batch.
Visiting Four Points Brewing
Location: 400 Washington Ave, Charleroi, PA 15022
Know Before You Go: Per owner Dave Barbe, first-time guests can expect Four Points to keep a wide variety of (beer) styles on draft.
"We want to go beyond just changing one ingredient or one hop strain," Barbe explains. "We want to have a real variety of beers that taste different. That's important to us."
Also noteworthy for guests headed to Charleroi is Four Points' upcoming patio expansion. Although the brewery is only doing curbside takeout for the moment, Barbe says to look for the new (outdoor) section later this summer. The added space will allow for folks to gather safely (while social-distancing) in small groups and will mark the reopening of the Four Points taproom for bar service.
Food: For now, you can continue getting curbside takeout from Fourth Street BBQ, the namesake for Fourth Street. Conveniently, the restaurant and brewery operate side-by-side from one another.
Barbe adds: "We're lucky to have so many great, thoughtful restaurant concepts in the Pittsburgh area. It's definitely something people are noticing."
All photos courtesy of Four Points Brewing
We tried Chicago Dogs, Spicy Chili Dogs, Buffalo Dogs, Reuben Dogs, and more across the Orlando area to find the best hot diggity dogs.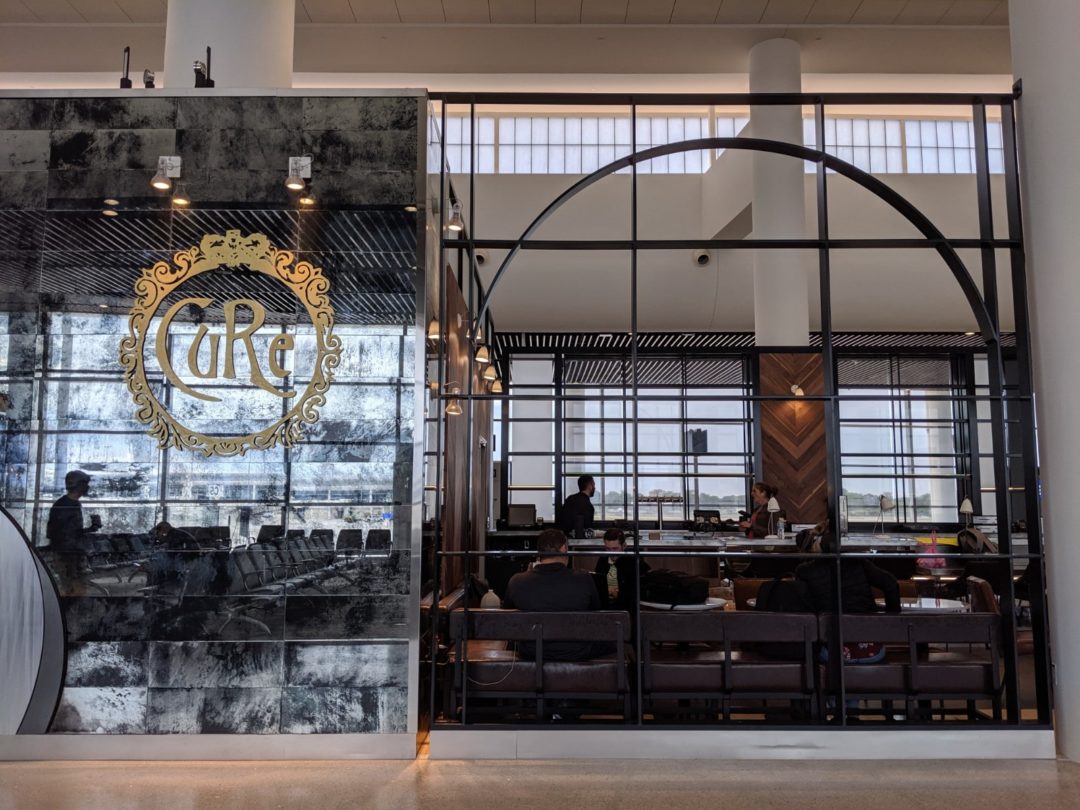 Time. Most of us don't have a lot of that. Even less so when we're rushing to make a flight. There are still plenty of tasty options for the less leisurely travelers among us, though it helps to know where to find them.
Let's talk international food from Korea, Thailand, India, Uzbekistan and more! This isn't your typical takeout box.
Homestead's Golden Age Beer Company is in business to shine a light on the time-honored brews.