From Katrina to cookies: How a New Orleans baker turned sorrow into sweets
Baker Daniela Brenes, talked about her cookies that have gone viral on Facebook and how you can get your hands on some for bae.
We know, we know. Everyone is sad the original makers of those cute little conversation hearts that taste terrible won't be making them this year.
But we found something better: sugar cookies that taste better than the candies AND have sayings you'd hear walking down Canal Street at any given time of day.
"You tryna yeah? Bae. Say Red!" Look, send me a box immediately.
The creator of the cookies, 26-year-old Daniela Brenes, talked about the treats that have gone viral on Facebook and how you can get your hands on some for bae.
How long have you had Sugar Deaux?
"It will make a year in April, but I've been baking since Hurricane Katrina."
How'd you get into baking after Katrina?
"We went to Tulsa, Oklahoma for my mom's job and honestly, I was miserable out there. I had all my friends here. That was just kind of my form of getting to know people. People were just really mean to me out there. People were like, 'Did you ride the bus out here?' or 'Did you swim here?' It was a lot of picking. Once I started cupcakes, which started with the funfetti boxes, I started making more friends through that. We came back here and I started doing it for my friends, I went to school on the Westbank at Helen Cox. And it just kind of grew from there. I stopped because I had my little girl in high school, so I had to immediately start working at a young age. I was a Hooters girl, I would do some events for people but I wouldn't do a lot."
How'd you come up with these Valentine's Day cookies?
"Valentine's Day itself is what got me into doing cookies period. My anniversary itself is the week of Valentine's Day. So about two years ago I reached out to a local girl and asked her to do me a set, and she said sure. That same week was Mardi Gras Day and the All-Star weekend, and I told her, 'Look, if you're busy you don't have to worry about it. I won't cheat on you with another cookie girl.' She said, 'No, I've got you.' I got my cookies, my husband loved them. He said, 'They're good, but they look rushed. Why don't you do this?' I was like, 'Oh, it's better to get someone else to do them, I don't have the time.' He asked what was stopping me. I said, 'Well, the machine is expensive, I have to invest in cutters and all of that.'
So for this idea, I said I wanted to redo those same hearts but I wanted to do them my own way. I have girlfriends that talk about their trades, and their boos, and I brought the idea up to multiple people. Four people told me don't do it. They were like, 'I don't think it's going to sell.' But I said I'm going to do it anyways. When I posted that sample picture, I did not expect it to go viral.
The thing is, those hearts are the smallest thing on the screen! For that to be the tiniest thing and people say, 'I like that picture!'"
And the NOLA set is one of your best sellers?
"Those are definitely my best sellers. Before I came out with the package sets, I had people writing me wanting two and three dozen."
What's the reaction you've gotten from people?
"I've gotten people from Houston, Florida, who say, 'I know a New Orleans person did this.' That's the main thing I've gotten. I've gotten a lot of attention towards my other cookies too, because of Instagram. A lot of custom orders have been coming in. I don't think I've gotten anything negative except trolls who say, 'I bet these cookies are nasty.' But that was my main goal, I wanted to make sure I had a cookie that was cute but tasted good as well."
What's next for Sugar Deaux?
"Mardi Gras. Unfortunately, it was supposed to be Super Bowl! I thought about doing ref ones and I know a local girl who did ref ones and they were cute, but honestly, I'm really just hurt. I just got my Mardi Gras cutters in so that's where I'm moving. From there, Easter, then Mother's Day, Father's Day, our holidays are through June. Once June hits, we slow down."
Getting there
1900 Magazine St, New Orleans, LA 70130, USA
On this episode of Eat Play Stay Orlando explore what's new in the Northern part of town. Sanford has a plethora of breweries, bars, and delicious dining options to choose from.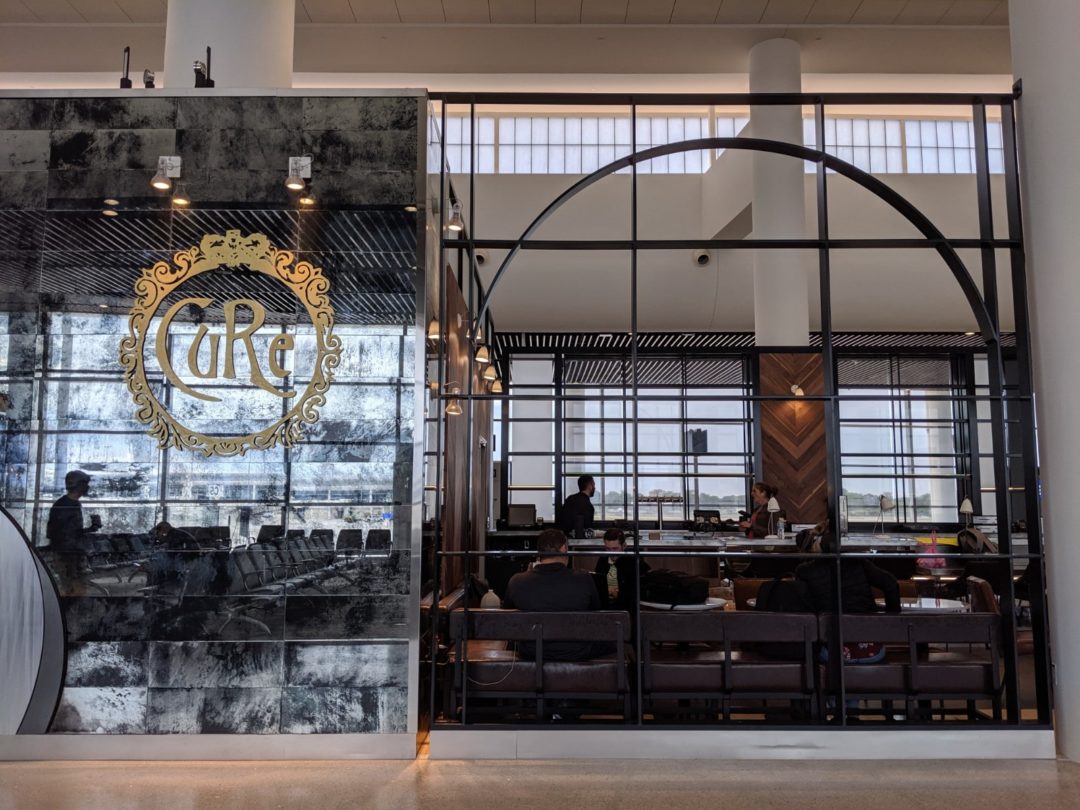 Time. Most of us don't have a lot of that. Even less so when we're rushing to make a flight. There are still plenty of tasty options for the less leisurely travelers among us, though it helps to know where to find them.