Pittsburgh's Lesser Known Cocktail Export: the Fussfungle
The popularization of the Boilermaker (shot + a beer) is very Pittsburgh. But back in 1902, this McKeesport take on an Old Fashioned influenced cocktail culture on both coasts.
Most cocktail historians credit New York City and Los Angeles with disseminating drinks to cities located in the inner part of the country. But the discovery of the Fussfungle, which originated in McKeesport, flipped that notion on its head.
The Fussfungle: A sweeter old-fashioned
The drink tastes a bit like an old-fashioned, but it is a little sweeter. What makes the cocktail enjoyable is its simplicity – in a rocks glass with an orange peel as its garnish. It's as unassuming a drink as any macrobrew, and it proved as popular with sophisticates in Pittsburgh as it did with country folk out in Butler County during the promotion of the book.
From Pittsburgh to the Big Apple
In a 1902 Brooklyn Daily Eagle article, the reporter said a new drink had been introduced to New York City from Pittsburgh.
The cocktail included pure spirits, water, burned brown sugar and molasses. The Slavic people invented the concoction, and it was highly alcoholic. It caused fights in church. No specific measurements for the libation were ever documented on newspaper databases. But they called it the Fussfungle.
"With a few pints of this delectable compound circulating through his system the merrymaker takes joy in shooting holes through the persons of his family and choicest friends," the Daily Eagle indicated.
"He is ready to carry an election with it, or to dance down the strongest set of legs in his social circle, or to get up a strike, or to burn his house, or to do almost anything else that will express his high vitality and joy. The only trouble about it is that the police will not always let him."
Slavic people who came to the country were frugal and bought and made liquor by the gallon. Thus the drink was pre-batched.
The mayor of McKeesport tried to persuade his parishioners to avoid the drink and imbibe gin. Some, according to reports, took his advice and swore it off through official oaths. The Fussfungle became a nationally popular drink, and was compared in popularity to absinthe, the prevailing drink in France.
Not only did it travel to the Big Apple, it was also featured in newspapers in Kansas, including the Topeka Daily Capital, which carried a wire from the New York Sun.
Other newspapers described the drink differently. A bartender in Franklin, Pennsylvania, explained to the News-Herald what the drink entailed in making.
"It is an academic term for a sneewockler, which I make here every day. You crush a small piece of garlic in a bar glass, add a lump of sugar, put in a squirt of water and fill up with Rhine wine," the unidentified bartender said. "Take a small dose before going to work, and then tell the boss that you have to attend a funeral."
Later reporting, including some in Honolulu, confused the drink with "The Boilermaker," which is perhaps the most famous drink of all to have come from Pittsburgh. A boilermaker is merely a beer and a shot, which is connected to how Pittsburgh is often described by both local residents and out-of-towners.
Where to find the Fussfungle in Pittsburgh today
To get the only known version of the cocktail, head to Spork in East Liberty, where my co-author and dear friend Sean Enright works. He developed a creative take on that drink and various others throughout the city's history that are also included in the book.
You can find the recipe for the Fussfungle as well as more Pittsburgh cocktail history in my book, "Pittsburgh Drinks: A History of Cocktails, Nightlife and Bartending Tradition," The book is available on Amazon and in select bookstores locally.
Looking for some. new non-dairy dessert spots? Here's a list of Orlando vegan ice cream spots to get your sugar fix.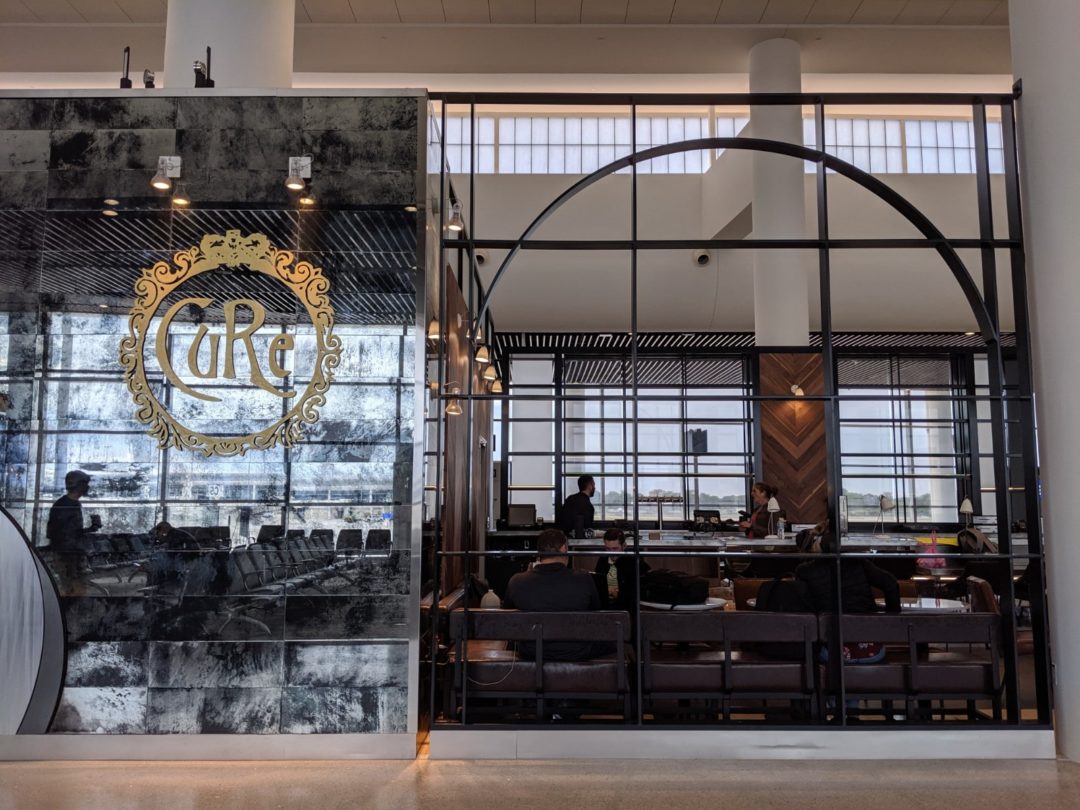 Time. Most of us don't have a lot of that. Even less so when we're rushing to make a flight. There are still plenty of tasty options for the less leisurely travelers among us, though it helps to know where to find them.
Let's talk international food from Korea, Thailand, India, Uzbekistan and more! This isn't your typical takeout box.
Homestead's Golden Age Beer Company is in business to shine a light on the time-honored brews.