SAVE THE DATE: May 25 & 26, Grist House 5th Anniversary Celebration
Grist House Brewery in Millvale is celebrating five years of brewing by bringing 5 breweries to Pittsburgh for Memorial Day weekend
This just in… Grist House is planning a big 5th birthday bash for Memorial Day weekend.
It's our birthday and we will party if we want to!

TRIPLE CAN RELEASE
BOTTLE RELEASE
GUEST BREWERIES
AND MORE!

Learn more —> https://t.co/vj4Umxs9iP pic.twitter.com/dPBRJeROlX

— Grist House (@GristHouse) May 1, 2019
Events are planned for both Saturday and Sunday of Memorial Day weekend at their Millvale digs.
Saturday, May 25: triple can release
Sunday, May 26: Five out-of-state breweries are joining Grist House to pour special, celebratory beers.
Keep an eye on the Grist House Facebook, Instagram and Twitter for updates and a list of the guest breweries.
Our Favorite Grist House Beers
Stephanie Brea, Very Local events manager: My top favorite Grist House beer of all time is Hazedelic Juice Grenade. I have so many fond memories of drinking it back when the patio was still really small, and there wasn't even a single tent outdoors. I've enjoyed that beer when I was a guest reader at the Millvale MASH literary series, as well as art the now-defunct Pittsburgh Craft Beer Week event Brewers Olympics. And I've slung back a few too many at food truck events too numerous to mention.
I also recommend keeping an eye out for when GH sources ingredients from their neighbor, Tupelo Honey Teas, or more recently, Allegheny Coffee and Tea Exchange, on tea-infused beers. There's been plenty of great ones over the years.
Lindsay Patross, Very Local market manager: My favorite Grist House brew is the Camp Slap Red IPA. The first red beer I tried that I really liked is the Firehouse Red at North Country Brewing in Slippery Rock. I almost always order the Camp Slap Red IPA at Grist House and I'm never disappointed.
Aadam Soorma, Very Local digital curator: Honestly, we are lucky to have Grist House here in Pittsburgh. They grind out some of the best beers I've ever had in my life and I consider them a top-tier local brewery. The Floodline IPA is an absolutely stellar hazy (New England style) IPA that has become a mainstay at their Millvale digs. It carries a nice bite (6.5% ABV) but is super crushable, especially on a nice day. Highly recommend it.
As Grist House continues their foray into the sour realms, the entire Shaman series of fruited lemonade sours strikes me as something Pittsburgh craft beer drinkers adopted into their regular drinking habits throughout 2018. I'm super excited to see what they do next in the gose / sour category.
Grist House Craft Brewery
Getting there
10 E Sherman St, Pittsburgh, PA 15209, USA
Hours
Mon-Tue Closed
Wed-Fri 4–10pm
Sat 12–10pm
Sun 12–8pm
On this episode of Eat Play Stay Orlando explore what's new in the Northern part of town. Sanford has a plethora of breweries, bars, and delicious dining options to choose from.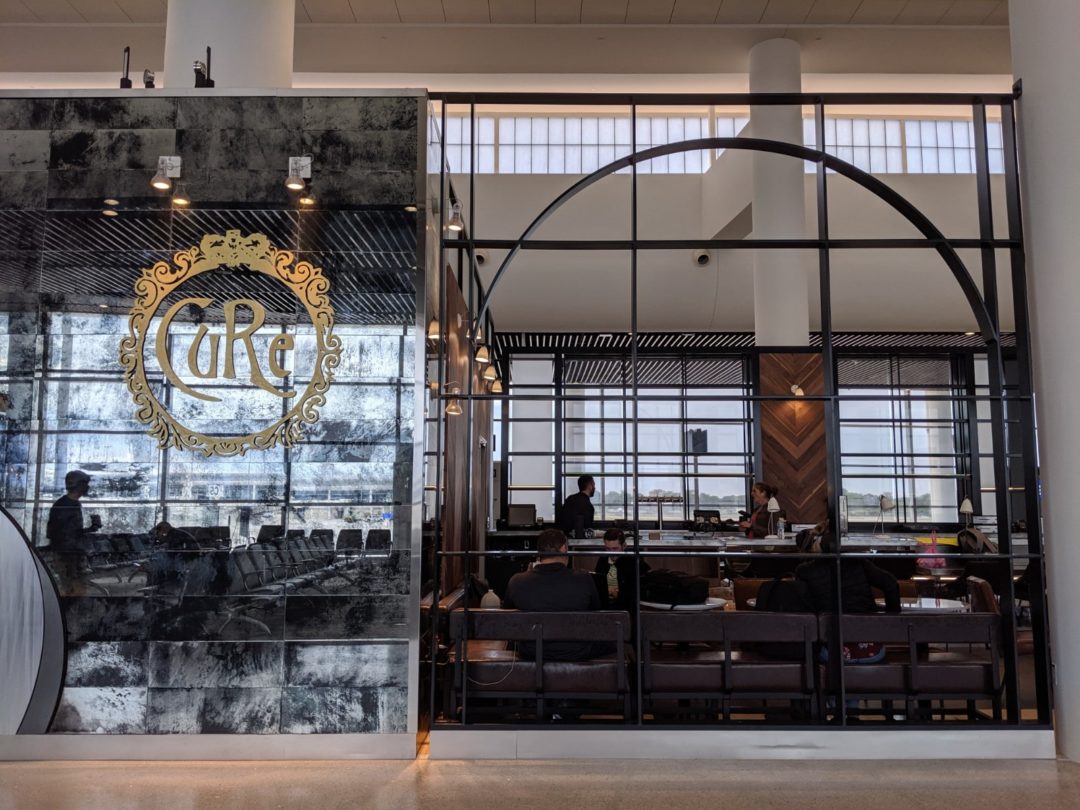 Time. Most of us don't have a lot of that. Even less so when we're rushing to make a flight. There are still plenty of tasty options for the less leisurely travelers among us, though it helps to know where to find them.
Let's talk international food from Korea, Thailand, India, Uzbekistan and more! This isn't your typical takeout box.
Homestead's Golden Age Beer Company is in business to shine a light on the time-honored brews.