I'm admittedly the happiest during king cake season. It really is the most wonderful time of the year.
The very beginning of it, where it's not breakfast yet, but people are bringing it every day in the office; that's the sweet spot.
Being a local, I'm also down for a few cocktails too, so when king cake vodka hit the market a few years back, I was all in.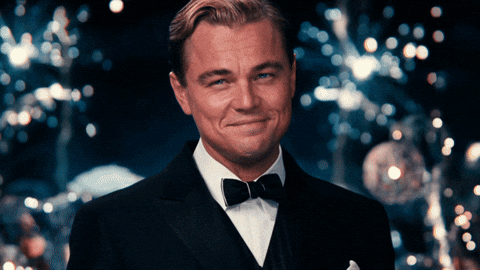 First of all, the bottle was gorgeous, but I'd never heard of the company that produced it before. Let's be honest, the only vodka I really wanted in 2012 was Grey Goose or Pinnacle, if it wasn't payday week.
But Lucky Player Vodka, based out of Miami, dropped the original king cake liquor as part of its original lineup when it launched, and if you're lucky, you can still catch bottles of it outside of Carnival season.
For one thing, the bottle itself is an attention-gainer. If the art looks familiar, it's because it was designed by artist Andrea Mistretta, famous for her yearly Mardi Gras posters.
"She has amazing art," said Eduardo Marquez, president and founder of Lucky Player Vodka. "It was a hit before it was manufactured."
Marquez said the entire process took about a year.
"We went through the whole process of integrating her design, and we developed the flavor from scratch in a 150-year-old distillery in France," he said. "The final product was amazing."
Marquez said while developing the flavor, the company even worked with Haydel's Bakery to get the taste right.
"They made a cake for us, and we sampled it and then had our distillery experts work with the flavor to get it as close as possible," he explained. "They did the magic."
So, what do you mix it with so that it doesn't taste like a liquid sugar rush with a kick?
One of the company's recipes, the King Zulu, mixes the vodka with lemon juice and bitters to balance out the sweet taste. Cannata's Market has an entire page of king cake vodka recipes, including a mai tai and kahlua and cream with a twist.
Since the launch, two other versions of king cake vodka exist (we rank them here), but Marquez says the original is still the best.
"When you pop the French cork on the bottle, the aroma, it just travels all over the bar," said Marquez said. "You smell that king cake. None of the other competitors do that."
Click here to visit Lucky Player's website for more information.