Carnival! Carnival! Carnival! It's the most wonderful time of the year, and — this close to Fat Tuesday — it's basically all-consuming. Is anyone getting any work done? Probably not much.
Hmmm. Why's my girlfriend looking at me weird? She's got this angry look on her face like I'm about to forget something?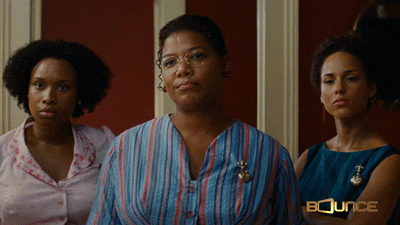 What's the problem? I've got everything on my calendar. Krewe of Cork. Krewe of Oshun. Barkus. King Arthur. Everything for this upcoming weekend is on th…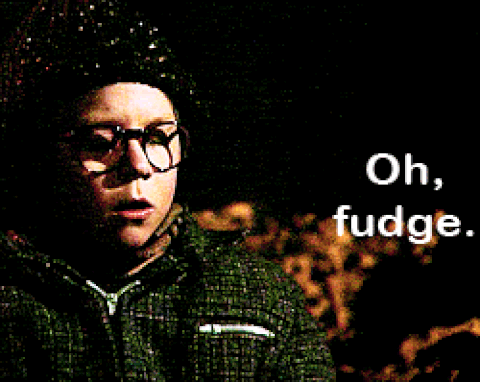 If you're like me and you forgot this Friday is Valentine's Day — do… not …panic. Your significant other can detect fear. Instead, take a look at this list of seven local businesses that can provide you with a gift that will make your boo feel as loved as a moon pie on Mardi Gras.
Piety and Desire Chocolate
Most of us love getting chocolate on Valentine's Day. As a little kid, I loved getting chocolate the day after Valentine's Day, which is when my mom would buy it for me because it was half-price. In any case, Piety and Desire Chocolate — on South Broad Avenue where Mid-City meets Broadmoor — is an incredible local chocolate store that not enough people know about. Stop by the shop to sample chocolate and to see the chocolatiers perfect their craft; or you can place an order online. The 12-piece bonbon box ($26) makes for a sweet, local and customizable gift that can be shipped along with a personalized message.
View this post on Instagram
Harkins the Florist
If not chocolates, how about flowers? (Or both.) Harkins, in the Lower Garden District, has been arranging and delivering fresh flowers throughout New Orleans since 1979! Valentine's Day is obviously a busy time for them, but it's not too late to choose from one of their more-than-a-dozen seasonal arrangements. They'll even deliver for you with a card if that's your preference, but note that Friday's also a parade day, so read the clear and specific instructions on their website. Valentine's Day arrangements range from $45 — $190, with the option of add-ons like a stuffed animal (because nothing goes better with chocolate and flowers than a stuffed animal, duh).
View this post on Instagram
New Orleans-themed conversation hearts
Those tiny, colorful candy hearts that read, "Be Mine" or "I Love You" were once as synonymous with Valentine's Day as Santa Claus is with Christmas. Then, last year, Necco — the company that has been making the hearts for more than 150 years — drastically reduced production. Local entrepreneurs Cherie Melancon Franz and her husband, Arthur Franz, leaped into action and produced a New Orleans-centric version of the candies that were all the rage last year, selling 10,000 bags in less than a day. "Poboy Meets Girl" and "I'll Pinch Your Tail" are just a few of the New Orleans-isms you'll find in each $8 bag of 22-25 hearts. Necco's increasing production again, but Cherie's here to stay. To place an order, give her a call at her after-school education business, Thinkerella, at (504) 232-1394; or check with one of the following local vendors to see if they have the hearts in stock:
– Fleurty Girl
– Little Miss Muffin
– Nola Gifts and Decor
– Creative Framing
– Nola Boards
– Fly Right Galaxy Gifts and Studio
– Mister Nola's Glitter
– Home Malone
– Bayou Adventure
– Lil Pnuts
– Redoux Home Market
– Eyewares
View this post on Instagram
Sugar Deaux
Maybe your honey is more of a cookie heart fan than a candy heart fan. No problem, because Daniela Brenes, of Sugar Deaux, was another local business owner who stepped into Necco's void last year. She's got a strong lineup of edible Valentine's Day gifts available, but the six conversation heart cookies (listed as "Nola Love Story") for $10 looks like a special present to me. Similar to Franz's hearts, above, these also have NOLA-centric messages like "504ever." There's also a… errr… more risque version, but I'll leave that for you to discover.
View this post on Instagram
The Shop at The Collection
The Historic New Orleans Collection is a museum, research center, and publisher dedicated to the history of culture of our city. Located in the French Quarter, it's a wonderful place for locals and tourists, alike, to spend a few hours learning about this place we love. Most, however, don't realize it's also home to an excellent gift shop, with beautiful and inventive local gift ideas. The Shop at Canal offers plenty of Valentine's Day options, but the one that has my eye is the cuff bracelet designed with a 19th-century image of New Orleans and the Mississippi River from the museum's archives ($16). You can order online, but it's best to stop by the shop to see everything they have in stock.
View this post on Instagram
The Woodhouse Day Spa
Sometimes you just need to relax. There may be no better place to do that than at The Woodhouse Day Spa, a full service, luxury dry spa in Mid-City. Woodhouse offers quite a bit: skincare, massage therapy, sleep treatments, body treatments, hand treatments, foot treatments, waxings and an assortment of packages. You can buy a gift card for your special someone, or you can go for couples services with options like his and hers facials, or duet massage pairs. There's even a quiet room in which you can sip on cinnamon tea and enjoy each other's company (which I've heard is important!). Give them a call at (504) 482-6652, or send an email, and a staff member can help you put together the perfect something.
View this post on Instagram
Longue Vue House and Gardens
Longue Vue House and Gardens is on the border between NOLA and Old Metairie. Listed on the National Register of Historic Places and declared a National Historic Landmark, 8 acres of extraordinary, peaceful gardens surround a 20-room home, built between 1932 and 1942 during the Country Place Era of architecture. A home tour comes with access to the gardens for $18, or you can stick to the gardens for just $8. There's little more romantic than walking through the three-story historic home, admiring beautiful creations from the artist-in-residence, and strolling the many gardens hand-in-hand with your favorite person.
View this post on Instagram
Think I missed something? What are your favorite romantic local gifts to give Mr. or Ms. Boo?
WRITER MATT HAINES LIVES IN NEW ORLEANS. HE'S A REAL CASANOVA, SO FOLLOW HIM FOR ALL THINGS ROMANCE AND BEYOND AT MATTHAINESWRITES.COM, AND ON FACEBOOK, INSTAGRAM AND TWITTER.