King cakes are as much a part of Mardi Gras as dance krewes and floats. If you go through all of Carnival and don't have a slice of the classics, were you even here?
But here's a scenario we all know too well: you walk into your friend's house for a parade-watching party, king cake in hand. Your friend gives you a hug, takes a look and — with not as much excitement as one should talk to someone holding a baked good — says, "Okay, you can put the cake right over there on that table."
You walk over to said table and place your offering next to the six other king cakes — mostly plain, and maybe one or two with cream cheese.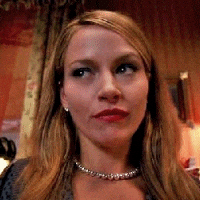 Here's a truth nobody wants to say: NOBODY NEEDS THAT MUCH OF THE SAME OLD KING CAKE!
But what are you going to do? One person can't change the world, right? Well, I'm not sure about that, but I do believe one person can change the quality of a parde-watching party snack table. That person can be you.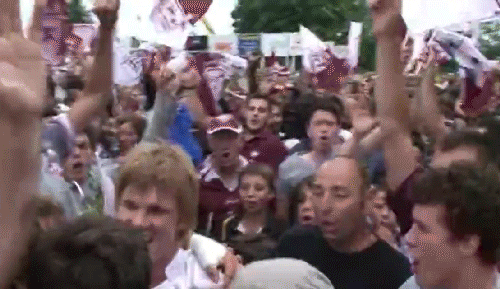 This alphabetically-ordered list is packed with the most unique king cakes in the Greater New Orleans Area. Instead of walking into the party to a low-energy, "Oh, thanks for bringing that. Put it over there," if you bring one of these cakes, you're in for a chorus, "Oh my gosh! I read about this one on Very Local New Orleans and I've been dying to try it. Thank you! You saved Mardi Gras!"
Think of the satisfaction you're going to feel when you step back inside for a beer and see that YOUR king cake — not Tim's king cake, but YOUR king cake — was the first to be finished. You can be that guy.
Just bring one of these to your next party. (Please note that most of these shops will also have more standard options. Check out their websites to learn more. This article's all about changing the world, however, and you're not going to do that with blueberry.)
CBD
Bittersweet Confections
A few years ago, I tried 80 king cakes in a single Carnival. (I'm still alive.) This king cake ($30 plus tax) was my absolute favorite. The brioche dough is stuffed with chocolate cream cheese, and topped with even more chocolate — in the form of a ganache. You'll be a superhero if you walk into your next party toting this bad boy, so pick one up from their Mid-City or CBD shops.
https://www.instagram.com/p/B7Y54j2FfQh/?utm_source=ig_web_copy_link
Cochon Butcher / Boulangerie
These two Donald Link-owned establishments will each carry their headliner, The Elvis ($40) — which is filled with peanut butter and banana, and then topped with house-cured bacon, marshmallow fluff, and Mardi Gras-colored sprinkles. (For good measure, a baby pig is stuffed inside the cake instead of a baby human.) You'll need to call at least 24-hours ahead to guarantee you get a cake. This year, they'll also be selling an apple-almond variety, as well as a chocolate version (each are $30). And La Boulangerie will once again be dropping jaws with its ultra-traditional French Galette des Rois ($40).
https://www.instagram.com/p/B7qrQKojqAv/?utm_source=ig_web_copy_link
Rock-N-Sake Bar & Sushi
Everyone thought you were a superstar when you walked in with that taco king cake. When you walk in with this sushi king cake, they're going to think you're fricken' J-Lo. The cakes are $80 and require you to place an order 24 hours in advance, but holy moly they're great. You can even call in advance to customize the kind of sushi involved. And, if you don't like your friends enough to spend $80 on them, we totally understand. You can order a smaller "Baby Cake Roll Tray" for less moolah. To play an order for king cakes, email here.
https://www.instagram.com/p/B7MTBeRlqAq/?utm_source=ig_web_copy_link
Willa Jean
Chef/Owner Kelly Fields is the force behind Willa Jeans' beautiful Caramel Crunch King Cake, so you know your tastebuds are in good hands. Fields won the James Beard award for Outstanding Pastry Chef in 2019, and she had been nominated for the award each of the four years prior! The cake is swirled with cinnamon, glazed with cream cheese, and beautifully decorated so you'll make your friends look like total amateurs for bringing whatever king cake they brought. You need to order the cake online at least 48 hours before you need it, and cakes are available until Fat Tuesday.
https://www.instagram.com/p/B6tdFbEhwF8/?utm_source=ig_web_copy_link
Uptown
Breads on Oak
One of the most unique things about this Carrollton neighborhood bakery is that all their king cakes — even the ones I'm about to mention — are vegan. They have a long line-up of varieties, but the superstars here are the double-filled "adult king cakes" ($35). Flavors include strawberry rum cream cheese, bourbon pecan praline, brandy tiramisu, and berry & brandy almond cream. Not only are they entirely plant-based, but they're really fun and undeniably delicious!
https://www.instagram.com/p/Bt8qY3wA_jI/?utm_source=ig_web_copy_link
Casa Borrega
Recent years have dialed up the debate on whether or not savory king cake is even king cake. Listen, I understand both sides of the argument, but — for the purposes of this article — here's how I feel. Imagine how awesome you're going to be when you bust into Brian's party with a king cake made of tacos! The tacos are collectively arranged into an oval shape, with some of the shells being filled with either carnitas, chorizo, chicken and sometimes even picadillo. Pineapple, purple onions, cilantro and other garnishes create the colors. You can choose between the one-dozen option ($30) or the two-dozen option ($55), and king cakes are only available for take-out.
https://www.instagram.com/p/B7Wa5RHlwvh/?utm_source=ig_web_copy_link
Saba
Everything Saba serves is delicious, so it's not a surprise their Cinnamon-Pomegranate Babka King Cake (topped with salted caramel and cinnamon streusel) is a winner! You'll need to order your king cake online ($35), and then a Saba team member will reach out to confirm your order and when you'd like to pick it up. There are no pick-ups after February 23rd, though, so don't wait too long!
https://www.instagram.com/p/B7cMCWKlx_F/?utm_source=ig_web_copy_link
Bywater / Marigny
Bywater Bakery
This Bywater hotspot has quickly developed a reputation for some of the best king cakes in town. Some of the most impressive sweet varieties ($25) include cheesecake (it's incredible), azul dulce blueberry, praline, pineapple passion fruit, and chocolate raspberry truffle; while the savory options ($35) are sure to blow your friends' minds — options include boudin, crawfish, and spinach & artichoke.
https://www.instagram.com/p/B8EuE_tJxOj/?utm_source=ig_web_copy_link
Cake Cafe & Bakery
The stand-out at this king cake institution is the version stuffed with an apple and goat cheese filling. Eyes will light up if you walk in with this under your arm. Other decadent options include the raspberry cream cheese and the pecan cream cheese. All are $29, and you'll want to order your cake in advance to ensure they have the one you want.
https://www.instagram.com/p/B7V2C8_lcYG/?utm_source=ig_web_copy_link
Shake Sugary
This was another of my favorites from back when I went king cake crazy a few years ago. Eating one of their filled vegan king cakes made me realize how rich and delicious vegan baked goods can be. These days they have both vegan and non-vegan filled varieties. My favorite is the Banana-Nutella, but they also have raspberry jam & lemon curd, cherry chocolate, praline & cream cheese, and more. Each filled cake is $25, and can be ordered online.
https://www.instagram.com/p/BtoXLUuAYl7/?utm_source=ig_web_copy_link
Jefferson Parish (East Bank)
Caluda's King Cake
Each year, this long-time bakery — known for its super-moist brioche dough — builds a buzz by announcing its Carnival King Cake Flavors of the Week. This season's versions have already included mouth-watering options like oreo cream cheese, chocolate chip cookie dough (!), maple bacon praline, bananas foster, and white chocolate bread pudding. This week's special flavor is cherry almond, and next week's is blueberry cheesecake. You can stop into their Harahan location for a cake ($23 – $30), or check out this site for tips on where else to grab one. You can also keep an eye on their Instagram for daily special flavors like cannoli cream-filled!
https://www.instagram.com/p/B8XN7z_FUX4/?utm_source=ig_web_copy_link
Joe's Cafe
This Causeway Boulevard donut shop actually has locations across the metropolitan area. And, always the innovators, they've introduced a new king cake for this year: Joe's Original Pecan Turtle King Cake ($35). It's stuffed with caramel cream and topped with a rich chocolate ganache and pecans. They also have a Fried King Cake, because they are a donut shop, after all.
https://www.instagram.com/p/B6-xPizAnSA/?utm_source=ig_web_copy_link
La Petite Sophie
The Kouign Amann tastes like a salted caramel croissant and — with its crispy exterior and gooey interior — is considered by many to be "the fattiest pastry in all of Europe." So why not make it a king cake?! That's what Riverbend bakery, La Petite Sophie is doing. They also serve a unique-in-New Orleans brioche galette des rois from Southern France (as opposed to the typical northern version we have here).
https://www.instagram.com/p/B7Bk6TPFuqc/?utm_source=ig_web_copy_link
Maurice French Pastries
This Metairie bakery has several towering specialty king cakes that will bring the music to a screeching halt when you walk through that party's door. The General Foster uses New Orleans dark rum folded into vanilla and Chantilly cream to emulate the look and taste of traditional bananas foster, while the Woodland Plantation King Cake mixes Southern Comfort and pralines with Chantilly and Bavarian creams. The bourbon Street King Cake is stuffed with bourbon and a toasted pecan-flavored chocolate cream, while The Ponchatoula introduces strawberries and Bavarian cream.
https://www.instagram.com/p/Buoc48Vgfqu/?utm_source=ig_web_copy_link
Nor-Joe Importing Company
I'm pretty sure 75% of the reason I even get invited to parties is because I usually bring the Cannoli King Cake from Nor-Joe Importing Company in Old Metairie. Everyone agrees the best part of a cannoli is the filling. So how about we sub out the shell and use a king cake to hold the cream instead? Nobody is mad about it. Twelve months later, friends are still talking about how good it was. Call 504-833-9240 to reserve one for your next party!
https://www.instagram.com/p/BeOBDtChNki/?utm_source=ig_web_copy_link
Zuppardo's Family Supermarket
This Metairie supermarket has been in business since 1929, but it's still coming up with new ideas. I may be biased, but I think it's newest trick is its best. Their Muffuletta King Cake ($29.99) is serious business for sandwich lovers. I'm not certain all your friends are going to love that you brought a muffuletta-flavored snack to the dessert table instead of, say, cream cheese or praline, but I guarantee they're going to respect you for it. You went to Metairie and you came back with a cold cut sandwich twice as large as anything they'd ever seen in their life. Plus, once they try it, nobody's gonna complain. Call 504-887-1150 to have one reserved for you.
https://www.instagram.com/p/B8MxKyKF-qT/?utm_source=ig_web_copy_link
Mid-City
Gracious Bakery
Mardi Gras Moon Pie. And Cherries Jubilee. Those are the spectacular 2020 additions to Gracious Bakery's already stellar line-up of cakes. The moon pie version is filled with chocolate cream cheese, graham cracker crumbs and chocolate chips, and then topped with chocolate glaze, marshmallow fluff, graham cracker streusel and sprinkles. The cherries jubilee has a cherry-rum filling, and is glazed with white icing and cherry puree stripes. Gold sprinkles and chocolate pearls are added for decoration, and if you walk in with either of these two ($27), your friends should buy you drinks for the remainder of Carnival.
https://www.instagram.com/p/B8AOny8lYVp/?utm_source=ig_web_copy_link
King Cake Hub
At first I wasn't going to list King Cake Hub here, because — although they're doing New Orleanians an incredible service by locating so many of our favorite king cakes for purchase in one place — I figured these were all cakes you could get elsewhere. Wrong! They've actually partnered with certain bakeries so that certain king cakes can only be purchased at the Hub — not even at the bakery themselves! Some of those exclusive offerings include The Dragon Claw ($25), a raved about danish dough topped with cream cheese icing; and a nutella-stuffed version from Gambino's Bakery. There's also a chocolate cream cheese king cake from Hi-Do Bakery.
https://www.instagram.com/p/B8JxUHzlcuJ/?utm_source=ig_web_copy_link
Mayhew Bakery
This Mid-City bakery is open for its first Mardi Gras, though the owner has been selling king cakes around the city to much acclaim for years. You'll want to call in advance to see what they've got on the menu, but past favorites have included nutella cream, and double berry cream cheese.
https://www.instagram.com/p/BtexfBvADKm/?utm_source=ig_web_copy_link
NOCCA
The culinary arts department from this Bywater neighborhood school offers their popular Satsuma Almond King Cake once again this year. The layered puff pastry is filled with almond paste, cream cheese, and citrus filling from satsumas picked down the street at Press Street Gardens. Rather than buying them at NOCCA, this year you can purchase the cake — and support an incredible education institution — only from their partners at Langenstein's (Uptown and Old Metairie), Dorignac's, and the King Cake Hub.
https://www.instagram.com/p/B74ZjxQDC3w/?utm_source=ig_web_copy_link
Norma's Sweet Bakery
This is the kind of king cake that will make you look like the most cultured person in the room. Too many people in New Orleans have no idea Norma's even exists, and fewer have ever walked in. This Latino bakery has tons of delicious sweet and savory items, and the guava cream cheese king cake is a Carnival favorite. Call ahead to make sure they save one for you!
https://www.instagram.com/p/BtWwtsrg-Rl/?utm_source=ig_web_copy_link
Piety and Desire Chocolate
I'm not sure why more people aren't talking about the king cakes from this South Broad Avenue chocolatier. Imagine being the first one to introduce your friends to one of these FOUR king cakes. Da Crown ($39) features an earl grey and pink peppercorn ganache with a satsuma and orange blossom icing, and topped with candied kumquats, cocoa nibs and king cake flavored bon bons. The Double IPA King Cake ($33) features a ganache made with a local IPA and a double dry-hopped caramel. The Wookie'ng Cake ($37) has a banta blue milk icing, candied star fruit, and dark chocolate figures of your favorite Star Wars characters in a chocolate nib asteroid field. And Da Big Kafouna ($45, $60, or $100 depending on which add-ons you choose) might be the most beautiful of all — with a tiki bar ganache (featuring local rum), a cacao fruit glaze, raw Louisiana cane sugar for sand, and edible orchards. Order ahead so you don't miss out!
https://www.instagram.com/p/B71KTTTF_3E/?utm_source=ig_web_copy_link
The Station Coffee Shop & Bakery
This quiet Mid-City coffee shop has been producing some eye-catching king cakes for a few years, and this Carnival is no different! This year they'll have a Bananas Foster king cake, as well as a Kouign-Amann variety. They're also returning a savory favorite from last year — the Muffuletta king cake! You can give them a call at 504-309-4548 to place an order.
https://www.instagram.com/p/B73vXX3lgjZ/?utm_source=ig_web_copy_link
West Bank
Gourmet Butcher Block
It makes sense that the home of the Turducken that changed famous football personality John Madden's life is also bringing us an unforgettable savory king cake option. You'll have to head across the river to Gretna to reach this Cajun specialty meat market, but — if you do — you'll be rewarded with a pepperjack and boudin-stuffed king cake ($24.99)! It's topped with cheese sauce, bacon meat crumble, parsley, and Steen's cane syrup. They're taking orders until February 23rd, so call 504-392-5700 to reserve the "cake" that will make you a Mardi Gras party legend!
https://www.instagram.com/p/B8olSx5Fjh3/?utm_source=ig_web_copy_link
———————————————
What'd I miss? I'm always open to finding new things, so if you think a creative king cake needs to be on this list, leave a message on our social media, or feel free to contact me directly!
WRITER MATT HAINES LIVES IN NEW ORLEANS. FOLLOW HIM FOR ALL THINGS KING CAKE, AS WELL AS ALL SORTS OF IDEAS ABOUT HOW TO IMPRESS YOUR FRIENDS, AT MATTHAINESWRITES.COM, AND ON FACEBOOK, INSTAGRAM AND TWITTER.