It's raining, it's pouring, but the old man is…NOT snoring. You know why? Because he's partying his brains out at Voodoo Fest.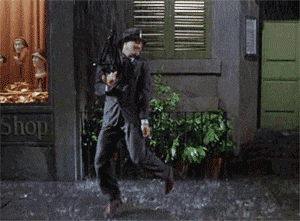 And if he can do it, you can do it!
"But, Matt, it's rai–"
STOP IT! This isn't just any 'ol festival. In its two decades, Voodoo Fest — more formally known as The Voodoo Music + Arts Experience — has hosted more than 2,000 musical acts and well over a million attendees. It has TWICE been nominated for Pollstar's Music Festival of the Year, and it brings music lovers from across the country to New Orleans at the end of every October!
If you skipped the festival today because of a little rain, you run the risk of missing Friday night headliners like Interpol, Brandi Carlile, Big Giganti, and *horn blare, horn blare, horn blaaaarrrrre* Guns N' Roses!
Are you really going to tell your grandkids — 30 years from now — that you missed Guns N' Roses because of some precipitation? Of course you're not, so here are the logistics you need to know to have an excellent time at the 2019 Voodoo Fest!
Don't Blame It On The Rain
We're looking at the radar, and there's no way around it: From Friday until early Saturday morning, it's going to be raining. But seriously, grab yourself a poncho and a pair of rain boots and you'll be fine.
Ponchos can be found at any dollar store in town, and they're also for sale at Voodoo, itself. Rain boots can be a little trickier, but they're going to be an absolute must this weekend, because, even though the weather's looking beautiful on Saturday and Sunday, it's going to be a muddy, MUDDY mess. (Umbrellas make for a great costume accessory!)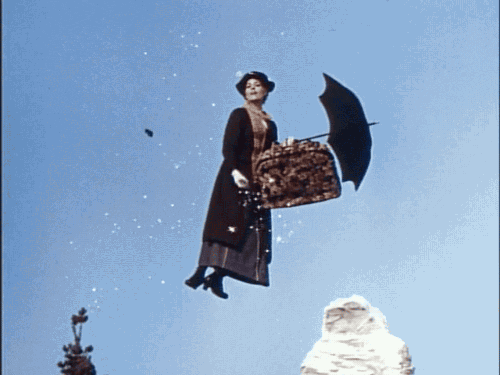 "Don't even think about showing up in tennis shoes," insisted local music festival aficionado Geoff Martin.
If you're looking for some heavy-duty boots, Massey's Professional Outfitters has you and your feets covered, and conveniently, it's they're in Mid-City, very close to City Park.
Finally, in case there's lightning — I'm not messing with lightning — keep an eye on what Voodoo's saying on Twitter. The page will keep you up to date on what to expect as far as delays and re-openings go.
As far as the rest of the weekend goes, it's going to be gorgeous with daytime highs in the low 70s and evening lows at about 60. So, maybe bring a jacket or sweatshirt for when it gets nippy.
Doors are officially open for Day 1 of #VoodooFest 2019! Who are you most excited to see today? 1️⃣🆙

Photo by @rohofoto pic.twitter.com/qKmHvS9uLT

— Voodoo Experience (@VoodooNola) October 25, 2019
Get Cha' Tickets!
Maybe you haven't gotten your tickets yet and don't know how to get started, or maybe you bought them and don't know what to do next. Here's the deal:
First, single-day tickets for Voodoo start at $90 (and go up depending on if you want extra cool stuff). A full-weekend pass, which includes all three days, starts at $165. So if you're hoping to go for even two days, it makes sense to get that weekend pass.
Check out this page to buy your tickets and for more information on options.
Then, all you have to do is pick up your wristband, which you can get at the main gate at Friedrichs Avenue. If you're interested in connecting your wristband to your Paypal account so you can use it to quickly pay for all food and beverages, learn about that option here.
https://www.instagram.com/p/B27CUc8HMIY/?utm_source=ig_web_copy_link
Getting There
You have a few options for getting to and from the festival. The option I'd strongly urge you to reconsider is driving. First off, there's very little parking in and around City Park. Is that really how you want to spend your precious Voodoo time? Second, Mid-City floods fast and hard. There were reports of streets in Mid-City flooding this morning — and it's been raining ever since. Third, if you're lucky enough to find a parking spot where you car stays above water, you're going to be contending with traffic getting out of the fest.
Okay, so if you're not going to drive, what are your options?
You might not want to bike today, but Saturday and Sunday are looking great. Roll right in just south of the main entrance box office near Enrique Alferez Drive, and you'll find a plethora of bike rack spots for your convenience. Don't have a bike rack of your own? Consider downloading the Blue Bike app. It's cheap and as easy as it gets.
https://www.instagram.com/p/B1rUdZAhXRq/?utm_source=ig_web_copy_link
If you'd like to use a ride-sharing service like Uber or Lyft, just punch in "53 Dreyfous Drive," which has been designated as the "Uber Zone." This is also where you can have a ride-share driver pick you up.
And the Canal Street streetcar line will take you right outside the museum if you take the 48-City Park/Museum route to the last stop.
All the Rest
Lastly, consider leaving your bag at home. The bagless entrance lines will move faster, and no bags larger than 14 inches by 11 inches by 5 inches are allowed. If you need a place to store your bags, there are lockers available for rent (as well as mobile charging) near the main entrance.
https://www.instagram.com/p/B1MsSF9nqfs/?utm_source=ig_web_copy_link
While you'll want to consider leaving your bag at home, you absolutely SHOULD bring an empty water bottle. You can use it at water refill stations throughout the fest to keep you hydrated for free.
That should do it! Follow this guide and you should have an incredible time enjoying everything Voodoo has to hear, eat, drink and to terrify you.
Enjoy the fest, and — if you've still got the energy — enjoy these post-fest Voodoo shows, too!
WRITER MATT HAINES LIVES IN NEW ORLEANS. FOLLOW HIM AT MATTHAINESWRITES.COM, AND ON FACEBOOK, INSTAGRAM AND TWITTER.