ABV: Typographic // Hitchhiker's single hop IPA
Available at both Hitchhiker locations, this week you can try Typographic - an outstanding IPA hopped exclusively with Nelson Sauvin.
ABV is our weekly series that highlights a different beer from a local Pittsburgh brewery every week. Check out our past picks here.
---
There's something to be said for keeping it simple.
For folks unfamiliar, the beer manufacturing process involves a series of boiling (and cooling) water wherein one adds ingredients to express different beer flavors and aromas. Head to your local brewery and you may hear terms like "pitching yeast," "crashing," "fermentation," and "conditioning" – which make up the key components of brewing.
IPAs (India Pale Ales) take on their bitter, "hoppy" characteristics from hops (a plant).
In modern commercial brewing, pelletized hops are added into different stages of the boil (or later mixed in during fermentation) to achieve a desired flavor. It is perfectly common to encounter multiple strains of hops in ONE beer.
For example, this recipe for IPA v1.12 (from Abjuration Brewing in McKees Rocks) calls for nine separate hop additions:
This week's beer pick is a single-hop IPA from Hitchhiker Brewing. Here are some words on what this means and why this is special.
ABV, volume XXXVIII
Typographic – available now at Hitchhiker Brewing
Beer Name: Typographic
Style / ABV: IPA, 7% ABV
https://www.instagram.com/p/B3xfF9vhcQC/
Why we recommend it: I love the (mega simple) description of Typographic from Hitchhiker – "brewed with oats and wheat; hopped with Nelson Sauvin."
Native to New Zealand, hop lovers will encounter a variety of tropical (tasting) notes emanating from the addition of Nelson Sauvin hops, such as lychee and mango. Others may taste gooseberries and spicy black pepper. Furthermore, this hop carries a similarity to white wine – in New Zealand, Sauvin is shorthand for Sauvignon Blanc, a winemaking grape.
I just love this descriptive walkthrough of Nelson Sauvin hops (per BeerConnoisseur.com).
This is a long way to say – I recommend Typographic for its mighty single hop and its multilateral characteristics.
When is it available: Typographic rejoined the Hitchhiker lineup on Saturday, Oct. 19.
How is it served: On draft and in cans (cans have limited availability)
Where is it available: Hitchhiker Brewery (Sharpsburg) and the Hitchhiker taproom (Mount Lebanon)
Typographic our all Nelson Sauvin IPA drops in cans and draft tomorrow at both locations. pic.twitter.com/u7XKoXNaej

— Hitchhiker Brewing (@Hitchhikerbrew) October 18, 2019
Honorable Mention Beer: Ready for a wildcard recommendation? Peep Hitchhiker's new swag! Their merch includes hats, beanies and insulated backpacks. Pretty sweet beer gear.
https://www.instagram.com/p/B3upMm5hJFf/
Visiting Hitchhiker in Sharpsburg (or Mount Lebanon)
Parking (Mt Lebo): two free lots on either side of the building AND free on-street parking all around the brew pub.
Parking (Sharpsburg): free on-street parking on most of the adjacent streets as well as the municipal lots just a couple blocks away on 13th Street.
Pro Tip: both Hitchhiker locations are tucked among residential areas. It's best to be mindful of families and residents of their respective neighborhoods. In other words, you might need to walk a few blocks because "all the good spots" will usually be taken by folks whose houses are proximal to the brewery. #Etiquette
Food (Mt Lebo): Besides the big soft pretzels (from The Pretzel Shop), your food options at the Mt Lebo space are limited to small snacks. Expect a seasonal offering of beef jerky, mixed nuts, hummus & pita, chips & salsa, cheese & charcuterie and Leona's Ice Cream sandwiches. They do a nice job booking food trucks on weekends too.
Food (Sharpsburg): just small snacks (nuts and pretzels), but they rotate through a slew of great food trucks most days of the week.
https://www.instagram.com/p/B2KOmafB36h/
Interior (Mt Lebo): very cute, cozy and a lovely outdoor space too.
Interior (Sharpsburg): Hitchhiker built their (Sharpsburg) production facility INSIDE the former Fort Pitt brewery. It's a huge space featuring a 25-foot-long, steel-topped bar and mega high ceilings. You can peek through a window into the actual brew space (it's also huge). Or, on the first Saturday of every month, you can sign up for their in-depth brewery tour: it's $25, includes a beer tasting AND you can take home the souvenir glassware.
Getting to Hitchhiker
Sharpsburg: Super easy ride on the 91 bus. Pick up / drop off is just a couple blocks away on Main Street. You can also take the 1.
Mt Lebo: Two T lines service the brewery. If you can, catch the T (red line) outbound and hop off at Poplar. Bingo, you're a 4-min walk to the brew pub.
Uber / Lyft: per usual, always a smart move after some beers.
Hitchhiker Brewing - Brewery & Tap Room
Getting there
1500 S Canal St #2541, Pittsburgh, PA 15215, USA
Hours
Mon Closed
Tue-Fri 4–10pm
Sat 12–10pm
Sun 12–8pm
On this episode of Eat Play Stay Orlando explore what's new in the Northern part of town. Sanford has a plethora of breweries, bars, and delicious dining options to choose from.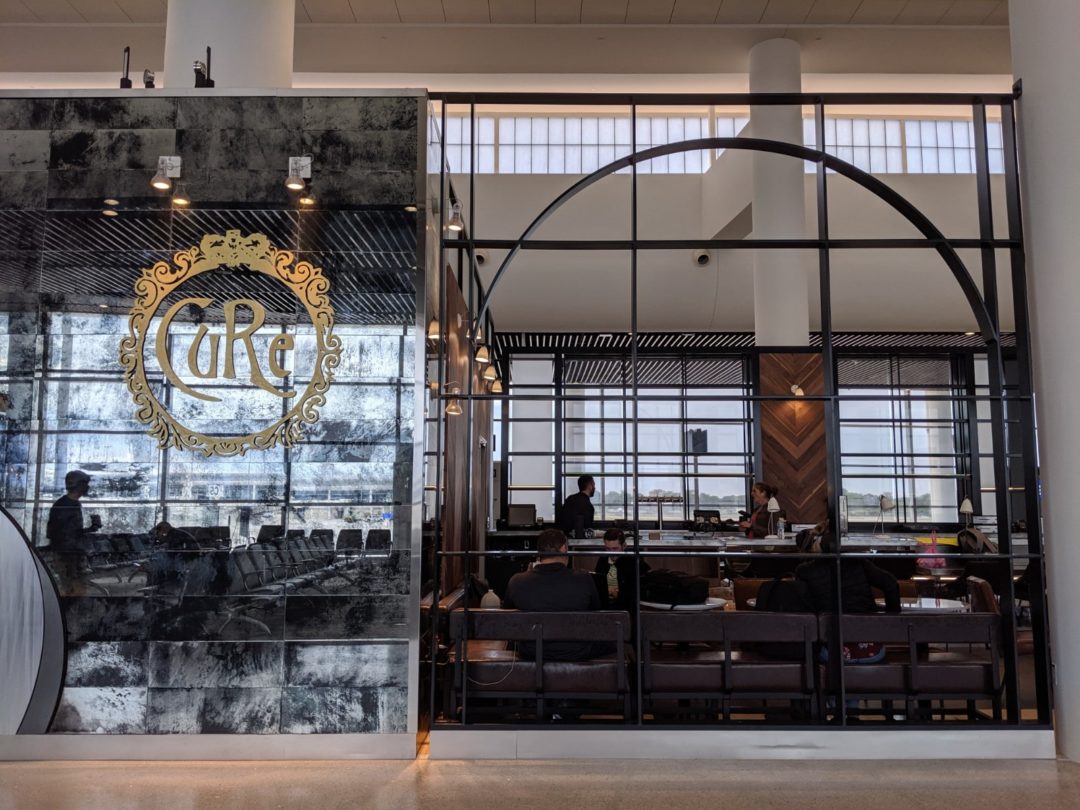 Time. Most of us don't have a lot of that. Even less so when we're rushing to make a flight. There are still plenty of tasty options for the less leisurely travelers among us, though it helps to know where to find them.
Let's talk international food from Korea, Thailand, India, Uzbekistan and more! This isn't your typical takeout box.
Homestead's Golden Age Beer Company is in business to shine a light on the time-honored brews.