According to Santa's list, one neighborhood is getting a present for being on the nice list — New Orleans East. We think yule love it! (*ahem*)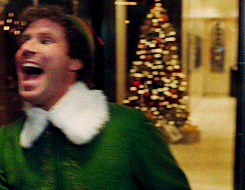 You read right. According to a Facebook post from New Orleans Councilmember Cyndi Nguyen, who represents the East, the Jingle on the Boulevard Parade will be coming to Eastern New Orleans.
Wednesday, Nguyen announced the parade participants and other details about the celebration.
The parade features 12 floats and at least 30 marching or dancing groups, including bands from John F. Kennedy High School, Fannie C. Williams Charter School and Martin Luther King, Jr. Charter School.
The parade is planned to roll on Saturday, Dec. 15, at noon. Nguyen said the route will start at Saint Maria Goretti Church, go down Crowder to Haynes Boulevard, then turn down Read Boulevard, where it will disband at the Lake Forest Plaza.
The councilwoman also asked residents to pitch in on her post, saying if you would like to be a part of the parade, to call Kelly Derbigny at (504) 658-1050.
Looking for things to do while you're in New Orleans East? Check out our guide to spend a day out there!