Hop Culture brings one-night only tap takeover to Smallman Galley
The team behind 'Juicy Brews' sold out their beer festival. Now, they're treating Pittsburgh to a tap takeover where seven out-of-town breweries will pour beers for all.
If you're reading this, it's too late.
To get tickets to Juicy Brews Late Night, that is.
Our friends at Hop Culture balance their craft beer publishing duties with another duty: throwing some of the country's most memorable beer festivals. Unfortunately, tickets to their festivals sell out rather quickly. Like, within minutes.
Their latest beer festival venture – Juicy Brews Late Night – brings a slew of the nation's most talked about breweries to Pittsburgh for a night of unlimited beer pours and a preview of Cinderlands' new Strip District facility.
Although the Saturday festival is sold out, Hop Culture's founder is a Pittsburgh native. And, he made sure Pittsburgh's beer crowd would NOT feel excessive FOMO. Anyone is welcome to hit up Hop Culture's very special 'Late Night tap takeover' at Smallman Galley.
That's right.
On Fri March 1 (one night before the actual beer fest), Hop Culture is working with Cinderlands and Smallman Galley to bring a repository of out of town beers to the NFRP (non festival regular person) crowd. The tap takeover is slated to run from 9pm to midnight at Smallman Galley.
Here are the breweries pouring at Juicy Brews Late Night Takeover:
Cinderlands (Pittsburgh, PA)
Solemn Oath (Naperville, IL)
Hop Butcher (Darien, IL)
Wander (Bellingham, WA)
Burley Oak (Berlin, MD)
Night Shift (Everett, MA)
Hacienda (Baileys Harbor, WI)
If you were lucky enough to snag a ticket to Saturday night's main event, then you'll see the breweries listed above (and a few others) during the beer festival, which is doubling as a space reveal for Cinderlands' upcoming Strip District brewery and taproom.
Pro Tip: beers could vary between 'festival beers' and the tap takeover selection. Either way, the takeover at Smallman Galley is a one-night only event.
Very Local's Hot Take
Besides Cinderlands (duh!), Very Local welcomes our out of town breweries to Pittsburgh. Which ones are we most excited to sample?
Stephanie Brea, events manager: don't miss Burley Oak. I visited their Maryland-based brewery and it is AWESOME. Highly recommend checking these guys out while they're pouring in Pittsburgh.
Aadam Soorma, digital curator: Wander. Literally they are here from Bellingham, WA to pour beers alongside their brewery brethren. Let's show them love and appreciation for traveling the furthest to be part of this fun weekend.
In like a lion…
Getting there
145 Bakery Square Blvd, Pittsburgh, PA 15206, USA
Hours
Mon Closed
Tue-Thu 11:30am–9pm
Fri-Sat 11:30am–10pm
Sun 10am–4pm
On this episode of Eat Play Stay Orlando explore what's new in the Northern part of town. Sanford has a plethora of breweries, bars, and delicious dining options to choose from.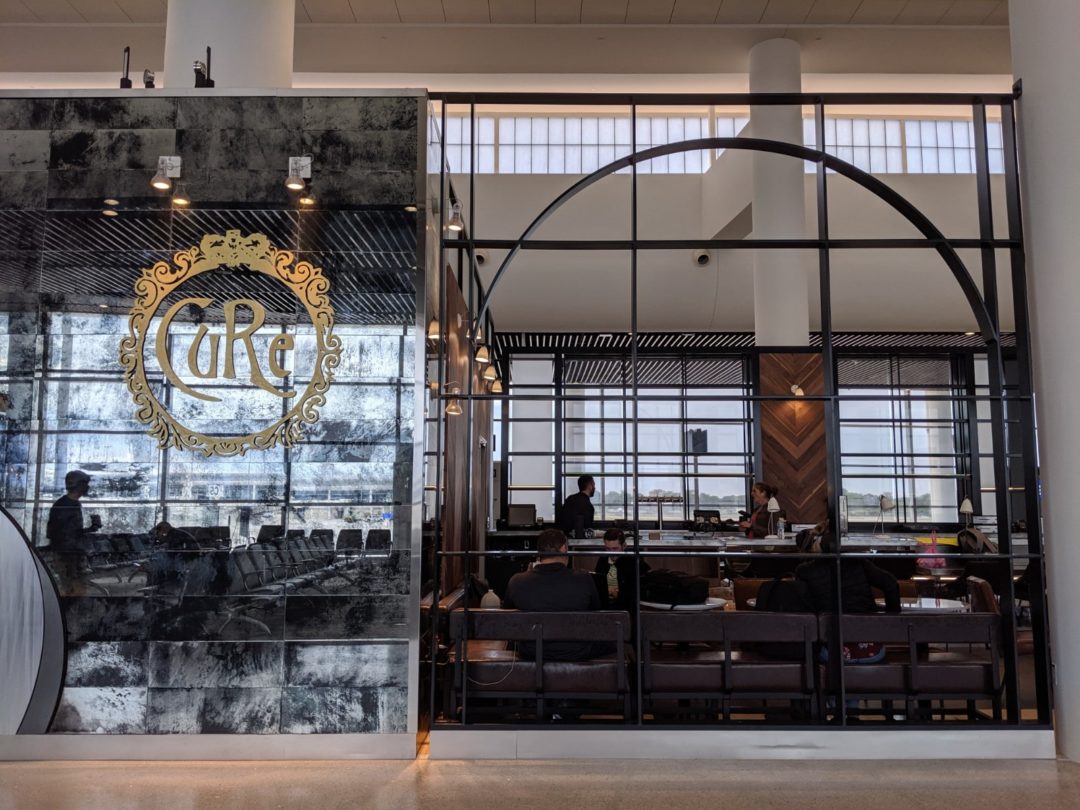 Time. Most of us don't have a lot of that. Even less so when we're rushing to make a flight. There are still plenty of tasty options for the less leisurely travelers among us, though it helps to know where to find them.
Let's talk international food from Korea, Thailand, India, Uzbekistan and more! This isn't your typical takeout box.
Homestead's Golden Age Beer Company is in business to shine a light on the time-honored brews.