ABV: wake up and smell the (coffee) porter
Hop Farm's coffee porter (Fresh Pot of Porter, 5.5% ABV) is a mainstay at the Lawrenceville taproom. It's also our beer of the week.
ABV is our weekly series that highlights a different beer from a local Pittsburgh brewery every week. Check out our past picks here.
---
Y'all have been sleeping on Hop Farm. Here's a little something to wake you up.
ABV, volume XXIX
Fresh Pot of Porter – available now (on nitro) at Hop Farm Brewing
https://www.instagram.com/p/BzvwNEWhC8c/
Beer Name: Fresh Pot of Porter
Style / ABV: Coffee Porter, 5.5% ABV
Why we recommend it: Hot Take – this is the best porter style beer in town, full stop. Also, this beer is brewed using 30 lbs of (Pittsburgh-roasted) La Prima coffee. A one-two punch for folks trying to shop, drink and support local biz. Finally – mostly as a heads up – this beer is currently on nitro at Hop Farm.
C-R-E-A-M-Y.
https://www.instagram.com/p/Bfq_dnbhs4z/
Where is it available: Hop Farm Brewing (Upper Lawrenceville). You can also find Fresh Pot of Porter at Pittsburgh-area craft beer bars and distributors that carry locally-brewed beer.
When is it available: Fresh Pot of Porter is a Hop Farm mainstay; it is generally available year-round.
How is it served: For draft beer in the taproom, you can enjoy a 5-oz taster pour of ANY Hop Farm beer. In the mood for a full pour? Hop Farm also offers a 16-oz draft pour.
Pro Tip: Check with the bartender before ordering a 64-oz growler fill (dependent on supply). If you find yourself out at a craft beer bar, there's a good chance you'll see the recognizable, bright blue 12-oz can of Fresh Pot of Porter, which makes its way out to regional distribution via Hop Farm.
https://www.instagram.com/p/Bkvv523AHOS/
Honorable Mention Beer: Small Crop, session IPA. Session IPA brewed with Mosaic hops (4.1% ABV)
Visiting Hop Farm Brewing
First Time Visitor?
Hop Farm is located on Butler Street across from the Shop n Save plaza in Lawrenceville. The brewery is very easy to access and visible from the street.
Be advised, if you step OUT of the brewery and onto the front sidewalk, it is rather narrow. You're just a couple of feet from a rather speedy stretch of Butler Street, so it's a good idea to watch your step and not stumble forward into traffic.
Food?
Yes, food is available at the taproom. Hop Farm is currently partnering with Provision Pgh (of the Galley Group) on a kitchen collaboration program that is definitely worth checking out. Go hungry.
https://www.instagram.com/p/B04MMRvBJ7x/
Getting to Hop Farm Brewing
Bus: Take the 91 or the 93. The bus stop is quite literally AT the door step of the brewery. It's amazing.
Parking: Yes, there is a row of (free) parking spaces along 56th St, right next to the brewery AND there is additional parking in the rear. The road switches from pavement to dirt (there are some deep holes) so be mindful after dark or if you have a tiny car.
Uber / Lyft: goes without saying, yep.
Getting there
5601 Butler St, Pittsburgh, PA 15201, USA
Hours
Mon 3–10pm
Tue Closed
Wed-Fri 3–10pm
Sat 12–10pm
Sun 12–8pm
Cover photo courtesy Getty Images Looking to get fit for the summer? Still wary of COVID-19 or just looking for some sunshine while you sweat? Here are some Boston free summer workouts across the city so you can keep moving all season long! Seaport Sweat May 2 to Sept. 29 Boston's biggest free workout series…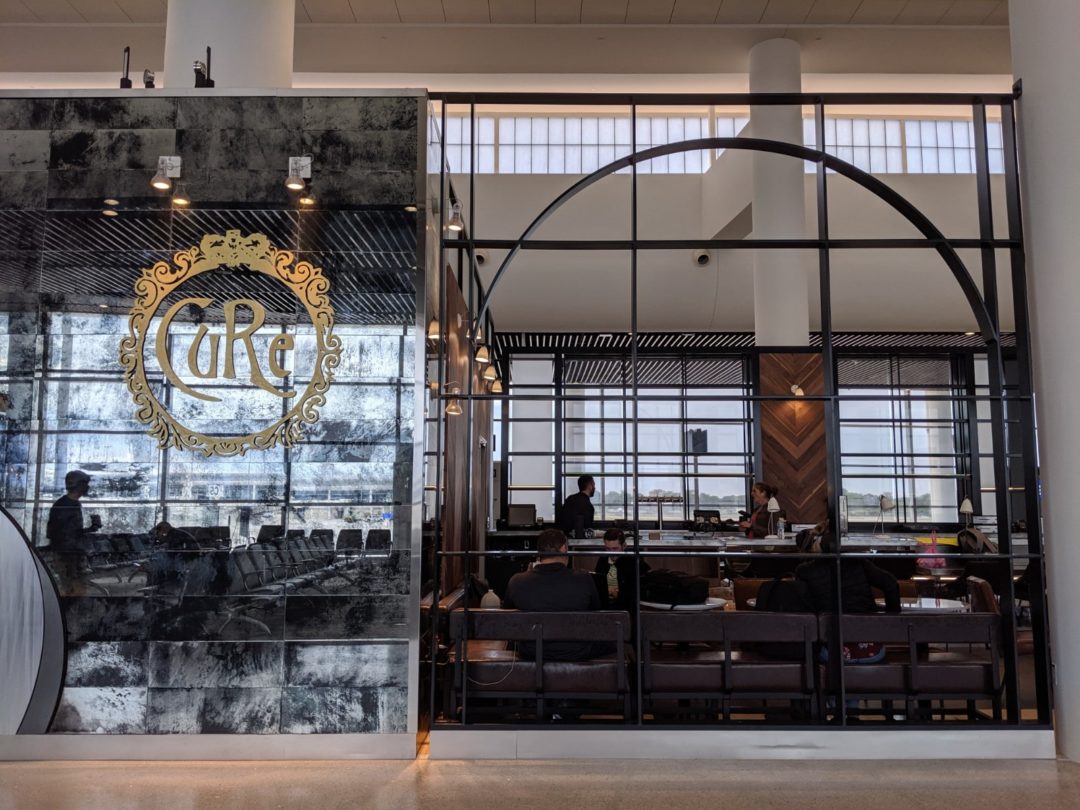 Time. Most of us don't have a lot of that. Even less so when we're rushing to make a flight. There are still plenty of tasty options for the less leisurely travelers among us, though it helps to know where to find them.
Let's talk international food from Korea, Thailand, India, Uzbekistan and more! This isn't your typical takeout box.
Homestead's Golden Age Beer Company is in business to shine a light on the time-honored brews.