We usually keep things pretty light-hearted at Very Local New Orleans: king cakes, dance krewes, puppy parades and brunch. If you want to know how to have fun during Carnival, we've got you covered!
The same can be said for the city of New Orleans during Mardi Gras. It's hard to imagine a more fun place on the planet than right here in the Crescent City during the next month.
And, of course, we're all about that fun. But to ensure it's fun for everyone, we think it's important to bring something serious up before we're in the middle of the party.
On Endymion night in 2017, a man with a blood-alcohol level of .232 (.08 is the legal limit) barreled his pickup truck into a crowd, injuring 28 innocent parade goers. One of those revelers was just three years old. It's incredible nobody died.
View this post on Instagram

We weren't so lucky two years later when another drunk driver — this time with a BAC of .2 — drove his car down Esplanade Avenue at 80 mph into several parked cars and nine bicyclists. Several of those cyclists were seriously injured, and two — Sharree Walls, 27, and David Hynes, 31 — were killed. The driver was recently sentenced to 90 years in prison, but that did nothing to bring the victims back, or to repair the hearts of their families and friends.
They died because an irresponsible citizen didn't take the adult steps of coming up with a plan to get themselves safely home after a night of fun.
We're about to have a lot of nights of fun. We're planning crawfish boils and potlucks; barbecues and beer pong; and parading and masked balls. But if we haven't planned how we're safely getting home from those festivities, then we're not doing our duty as adults.
Let's take a few minutes to think about it now, so we don't have to mourn about it later.
Blue Bikes… I mean JUMP Bikes
I have to be honest — when I first saw Blue Bikes pop up a few years ago, I thought they'd be a transportation option only used by tourists. Clearly I was wrong. Not only do I see scores of locals and tourists zipping around our city on them every day, but I also depend on them when circumstances don't make it easy for me to take my own bike.
As of Feb. 6, the fleet of 700 Blue Bikes begins being replaced by a new fleet of 900 "JUMP" bikes. They're also expanding to more areas of the city, including the Seventh Ward, Central City, the West Bank, Gert Town, Carrollton, Broadmoor, Riverbend and more of Uptown.
JUMP is the same company that launched Blue Bikes and is owned by Uber. The reason for the change is that the new bikes are partially electric-powered and give you a boost while you pedal (nothing extreme — just a little nudge). JUMP hopes this will make the bicycles accessible to a larger segment of the population.
View this post on Instagram
As the original Blue Bikes are phased out, the So-Bi app will be, as well. But you can reserve the new JUMP bicycles via one of two different apps. You can use the regular Uber app most of you probably already have on your phone, or you can use the JUMP app.
Regardless of which you choose, the strength of these as a Mardi Gras option is that while rideshares like Uber and Lyft fluctuate based on demand, these rentable bicycles never do.
The new bikes cost $0.25/minute — up from the $0.10/minute the old bikes cost — but you won't have to pay the $5 signup fee, so if you're signing up, you'll save a few bucks at the start. I used to be able to get from the Bywater to the Lower Garden District for about $2, and even though it will now be about $5, that's still far less expensive than a rideshare (especially when prices surge).
The app will tell you where the nearest available bicycle is — usually just a few blocks away — and when you're done with your ride, you can lock it to whatever poll or bike rack is beside your destination.
I suggest giving the app a shot before the parades so you're comfortable using it when you really need it!
Public Transportation
I often hear people say, "Public transit doesn't run during Mardi Gras." So, I was pleasantly surprised when I looked into the New Orleans Regional Transit Authority (RTA) and Jefferson Transit (JeT) and saw how hard they seem to work to ensure there are always inexpensive options to get around.
For example, while the St. Charles Avenue streetcar shuts down two hours before an Uptown parade (and stays shut down until the cleaning crews are done), we can use the #15 bus line which will use Freret Street to travel from Uptown's Valence Street all the way down to Canal Street and Duncan Plaza.
It would be impossible for me to dictate every change, but this handy guide by the RTA outlines all the options available to you. This Mardi Gras 2020 page includes additional info like parade detour maps and helpful general information.
View this post on Instagram
Are you going to have to wait a little longer than usual? Yes, probably. Are the buses and streetcars going to be more crowded than usual? Of course. But you'll only be paying $1.25 ($1.50 with a transfer) and it's much safer (for you and everyone else) than not having a plan. So take some time to map out your options now, download the RTA's GoMobile app so you can pay without cash and get up-to-date info on where your ride is, and bring a good book to read while you're waiting for your bus.
And don't worry, you Jefferson Parish people aren't hung out to dry, either. This Rider Alerts page, and this .pdf from JeT cover everything you need to know about how each of the agency's routes will be affected by Jefferson and Orleans parish parades.
Maybe most importantly, JeT and RTA have teamed up to provide a Rideline to contact with any questions — or if you just need some assistance figuring out your route. The number is (504) 248-3900, and they're open to chat from 5 a.m. until midnight on weekdays, and 5 a.m. until 11 p.m. on weekends. You can also email them here.
Rideshare Apps
There's no denying these can be frustrating during Carnival as demand goes through the roof, and prices follow suit. But we all know those prices are still better than the consequences that can come from driving under the influence of alcohol.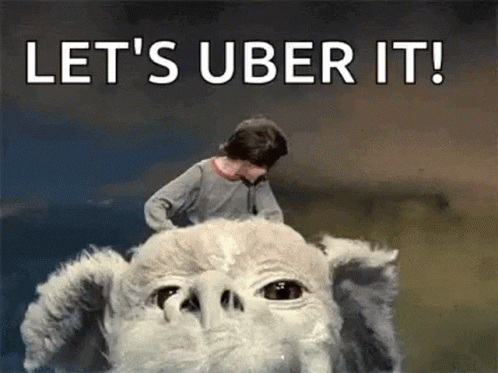 Here a few helpful tips that can make your Uber or Lyft a little more manageable:
– Get away from the route. The closer to the route you are, the more expensive your ride will be. It could make sense to walk — or take a bus or JUMP bike — away from the route before you call your ride. Here's more on how to get out of the dreaded "box," or the no driving zone Uptown during parades.
– Consider where you're trying to go. This seems obvious, but if your ride will need to go on the Interstate, it makes sense for you to walk to that side of the parade route before you call your ride. The traffic they'll have to contend with to get that way is much worse than a few minutes of walking.
– Wait a little bit. Everyone's calling their rides as the parade ends, so that's probably when they'll be at their most expensive. Tuck into a bar with some friends (or that book you took for your bus ride) and let the crowds die down.
Use Your Feet!
Some of my happiest Carnival memories are walking to or from whatever event or parade I had going on. We live in an incredible city, and it's really peacocking during parade season. There's no better way to see her, than by putting one foot in front of the other and taking in the festivities.
Most of us can walk about a mile every 20 minutes. That means we can get from the French Quarter to the Bywater, or well into Uptown, in less than an hour. And, while you hoof it, you'll see some Mardi Gras weirdos doing incredible things you would have otherwise missed.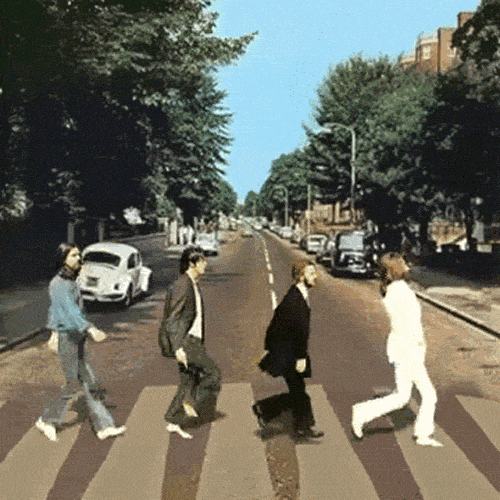 Obviously — for safety — pick routes where there'll be plenty of other people out, and consider walking with a friend. You don't even have to walk the whole way. Walking part of it before catching a rideshare, a JUMP, or a bus can still save you time and money.
Crash at a Friend's Place
Planning on being Uptown for a Bacchus bash, or in Mid-City when each of your friends in that neighborhood throw an Endymion party? Think in advance, and ask one of them if you can crash on their couch for the night. It'll be way easier to get home the next morning.
Offer to buy them a king cake, a bagel or a mimosa and I'm sure they'll be happy to host you.
Let's all look out for each other this Carnival and make sure we're making good decisions while we're having fun. It doesn't have to be one or the other — it just takes a little bit of planning.
WRITER MATT HAINES LIVES IN NEW ORLEANS. FOLLOW HIM FOR COVERAGE ON ALL THINGS MARDI GRAS AND BEYOND AT MATTHAINESWRITES.COM, AND ON FACEBOOK, INSTAGRAM AND TWITTER.