The snowball stands are open, the heat index has hit 100, and tropical storms are barreling into the Gulf by the pair. Summer has returned to New Orleans. While these are typically the telltale signs that it may be the moment to briefly escape the New Orleans summer swelter, this year, things are just a bit different. What used to be the time of unabridged travel and leisure is now a time of stay-at-home orders, temperature checks and keeping a safe 6-foot distance from your closest friends and family. Though Europe and the lands of Disney are both off limits right now, there's still hope for a fun and memorable, if not brief, summer vacation.
As summer winds down, the weekend can be the perfect opportunity for an at-home getaway, including a stay at a local bed & breakfast, hotel or Airbnb, especially after months of being holed up at home.
Stay at a Local Hotel
After months of being locked inside on Zoom calls, binge watching Netflix and realizing your neighbor's dog actually is the culprit leaving behind those piles on your lawn, having a change of scenery may be in order for most. And what makes for a great staycation if not a relaxing stay at a nearby accommodation?
There's no shortage of hotels in the Crescent City. But what there is a shortage of right now is occupancy. With travel restrictions in place, forecasts from New Orleans & Company (formerly known as New Orleans Convention & Visitors Bureau) show less than 35% of typical hotel occupancy for this year's Labor Day weekend. That means there's still time to get a great deal on a weekend stay. Check out some of the hotel deals and amenities offerings happening around the city.
Whatever the destination, there should always be time for culture. A great way to get to know a city, its people and their cultures, is through its art, music and entertainment offerings. While public gatherings for the latter two are on hold due to social distancing requirements, art galleries and museums alike are still open for business. Explore the city's downtown arts district for socially distant, self-guided art walks. The Julia Street galleries, the Contemporary Arts Center, Ogden Museum of Southern Art, and the World War II Museum in the CBD are all welcoming visitors. New Orleans Museum of Art (NOMA) and the New Orleans Botanical Garden are also currently welcoming guests. Free admission for Louisiana residents to some galleries and museums is available on certain days under Helis Foundation's Art for All initiative. In addition to visiting the galleries, there's a bevy of public art on display, including "Unframed," five large-scale murals at locations in the CBD (text "Unframed" to 56512 for the locations of the murals), and the Poydras Corridor Sculpture Exhibition that runs along Poydras Street between Convention Center Boulevard and South Galvez Street.
View this post on Instagram
What to expect in September
Sept. 5: "Louisiana Contemporary," the Ogden Museum of Southern Art's annual exhibition of Southern artists, this year featuring 55 works by 56 artists, will open on Sept. 5 and be on display until Feb. 7, 2021.
Sept. 12: Free admission to the Louisiana Children's Museum on the second Saturday of the month will begin on Sept. 12 and last until the end of 2020.
Sept. 18: "Make America What America Must Become," an exhibition of Gulf South artists will open on Sept. 18 at the Contemporary Arts Center and will be on display until Jan. 24, 2021.
Note: All institutions are adhering to COVID-19 health and safety regulations. Tickets must be reserved in advance with the individual institutions and galleries in order to maintain occupancy limits and social distancing requirements. Visitors are required to wear masks while visiting.
Shop a Local Businesses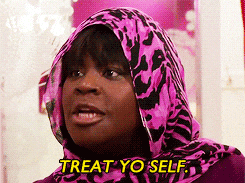 Treating yourself is the most integral part of a staycation. Whether it's time at the spa, mimosas for breakfast or shopping until you get an unusual activity call from your banking institution, New Orleans has you covered. In addition to the dining, entertainment and shopping available in the French Quarter and the Central Business District, there are also miles of walkable shopping, dining and entertainment in some of the city's other areas. Get out to shop with local businesses along Magazine and Oak streets, in the Marigny and Bywater, and on Harrison Avenue in Lakeview to find a mix of unique artisan items, including apparel, artworks, gifts (for those early holiday shoppers) and an assortment of home goods.
View this post on Instagram
New Orleans is full of history. It's chiseled into the architecture, flows in the river, walks the cobblestone of the French Quarter, washes through the neighborhoods of the city and lives in the souls of its people. And getting to know that history can be as easy as riding a bike. Every neighborhood has an interesting story to tell. You can explore that history in a variety of ways – from atop a bike, through a historic running tour with NO Rest Tours, through a Hidden History Tour, or check out one of the many other walking tours.
Dine at a Local Eatery
In a city such as New Orleans where eating is prayer (we do call our staple seasoning "the holy trinity" after all), any proper staycation has to include a bevy of delectable meals from as many local eateries as possible. While fine dining in the Crescent City is great for everyone's stomachs, it's not always so great for their wallets. Fortunately, August began the month of discount dining known as COOLinary, and this year it extends into September. This annual weeks-long event features a variety of the city's finest local restaurants all offering unique prix-fixe menus.
Whether it's Caribbean cuisine and a bottomless mimosa brunch at NOLA Caye or a classic Creole dinner and wine at Muriel's, during COOLinary, diners can experience new restaurants and a variety of palate pleasing two- and three-course meals for as little as $39 (plus tax and tip). For social distancing purposes, COOLinary, which ends Sept. 13, also has to-go options at certain participating restaurants.