For lovers of independent theater, The New Orleans InFringe Fest has arrived!
But if you're familiar with any of the more-than-250 Fringe Festivals that take place across the globe, you might be wondering, "What's the deal with that name?"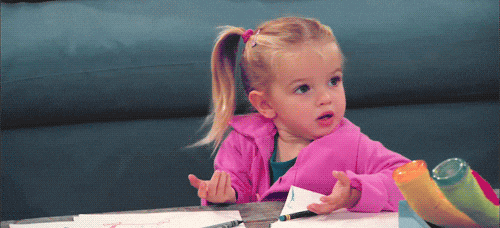 Well, it began back in Edinburgh, Scotland, in 1947, at an international theater festival. It's said that, while the more touted shows were taking place on main stages in the center of the city, smaller performances were happening around "the fringe."
Okay, so that explains "Fringe Festival." But what about InFringe Fest?
Well…New Orleans once had a Fringe Fest, from 2008 until 2014. By 2014, it was so successful that organizers wanted to expand it. So they did, and they changed the name to Faux/Real Festival of the Arts. New format, new name.
But not everyone was on board with the changes, and one of the organizers split off and tried to bring back the regular Fringe Fest. But they were threatened with a lawsuit if they used the name. Copyright infringement (*wink*).
Today, Faux/Real Festival of the Arts is no longer, but InFringe Fest remains.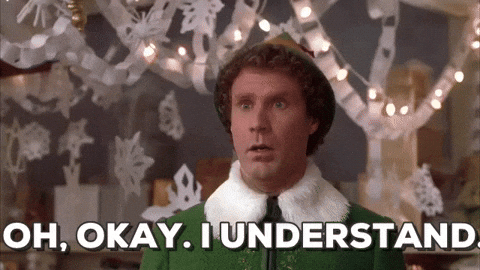 Of course New Orleans would add a layer of bizarre history to an already-outside-the-box event!
Outside-the-box? Sure! But, also, beloved by its host city. Now in its third year, InFringe Fest calls itself "the only full-scale festival for performance arts in New Orleans." Stretching through Sunday night, at more than 10 venues across the Marigny, Bywater, St. Roch and Arabi neighborhoods, there'll be musicals, post-modern adaptions of classic theater, multimedia performances, burlesque, puppetry and more!
With approximately 30 shows to choose from each night, it can be hard to decide what to see. That's what we're here for! We've scoured the program and are ready to give our top picks in some of the categories you can find at this Third Annual New Orleans InFringe Fest!
Interactive Shows
There are a pair of interactive shows taking place each night at the festival (sometimes multiple times a night). We're especially excited to see local theater company, Goat in the Road Productions, perform their hilarious adaption, Shakesbeer: Romeo & Juliet. The all-female cast turns the familiar story into a 30-minute performance/drinking game with the audience. Tickets include a free beer from one of the city's most popular breweries. At Parleaux Beer Lab; 7 p.m. and 9 p.m. on Friday and Saturday; 7 p.m. on Sunday.
Comedy
If you want to see comedy this weekend, there are plenty of options! Our pick is the one-woman play, Pervirgin. Nkechi Chibueze wrote the show and she's the actress. But she's also the basis for the character, a 34 year-old self-described "super-virgin" who has never been kissed. The performance has been described as, both, hilarious and touching, as Nkechi talks about her thoughts on life, love, and failure. Tickets include another great comedy show, I Only Came Here for the Snacks, by Rochelle McConico. At GrandPre's; 9 p.m. on Saturday and 7 p.m. on Sunday.
Musical
Our pick in this category is from the local geniuses who brought us a theatrical adaption of Waterworld, starring Kevin Costner (he was in the original, not the adaption — which took place in a Bywater swimming pool).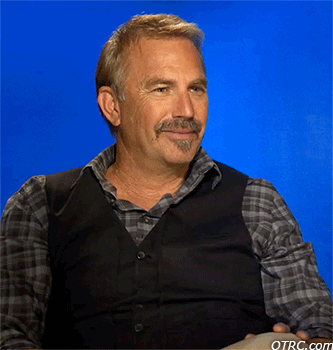 Their new show is called Ghost of a Chance, a musical about Gabe, who dies before his first date with Sam. Is he a ghost? Or a hallucination? Come to find out, but stay for the original music! Buy tickets here. At Marcer Manor; 7 p.m. on Friday and Sunday.
Burlesque & Cabaret
This category was tough, but we're going with Loose Hellfire, a semi-scripted variety show, co-hosted by Lefty Lucy (nicknamed "Miss Coney Island Emeritus") and Tsarina Hellfire (nicknamed "The Southern Belle from Hell"). But they don't just have incredible nicknames — they also have incredible talents. There'll be sideshow stunts, stripteases, singing, acting, special guests and more! Get your tickets here. At Art Klub; 9 p.m. on Friday and 11 p.m. on Saturday.
Plays
InFringe all has tons of great plays to explore. We're particularly excited about Lafayette playwright, Sue Schleifer's, Take Down the Letters. When the protagonist, Lynn, discovers a box of letters on a shelf in her husband's closet, she begins a journey with her mother to uncover hidden truths and much more. You can get your tickets here. At Cafe Istanbul; 5 p.m. on Saturday and 7 p.m. on Sunday.
And, guys, that's really just scratching the surface. The festival also includes circus performances, puppetry, a huge variety of solo performances, physical theater and performance art, and even options for children's theatre!
https://www.instagram.com/p/Bp0yvu-FE8a/?utm_source=ig_web_button_share_sheet
You can go here to see the shows broken down by category or by day and time, and then can buy individual tickets for $10, a three-show pass for $25, or even an unlimited pass for $90.
So come on out for an extraordinary weekend of out-of-the-box thinkers from, both, New Orleans and beyond. Being on the fringe has never been so much fun!