"Krampus knows when you've been naughty, and he doesn't care if you've been nice."
It's like the start of a scary bedtime story, right? Welcome to the darker side of Christmas. The Krewe of Krampus' description perfectly describes their parade, which stomps through the Bywater at 7 p.m. on Dec. 1, the same day as the Krewe of Jingle. But Krampus is a whole other monster, literally.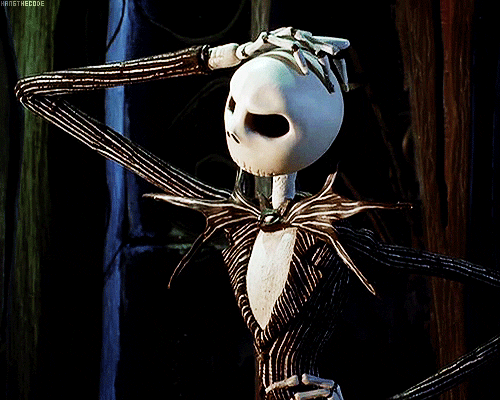 This krewe is based on an ancient Alpine legend called Krampusnacht, who takes care of all the naughty children, leaving the good ones for St. Nick.
Krampus is a walking parade, with members dressed up like the mountain beast. Because the tradition is a yin and yang of darkness and light, they're led by St. Nicholas (yes, technically Santa does make an appearance), whose costume is inspired by the krewe. Like any New Orleans parade, there are signature throws: custom bells, ornaments or lumps of coal, and you'll have to face your fears and come up to one of the Krampus monsters to get one.
The parade also features other legends, like angels, fairies, elves and woodland creatures. While Krampus is an ancient legend, characters like the Sisters of Shhh embody modern day tales. The sisters dress in white to symbolize winter and that they are figures to be feared. Like Krampus, the Queen of Shhh can lure the naughty away or frighten them into being good, but the one thing you can bet on is that if you see her, Krampus is not far behind. The Queen and the Sisters of Shh always come before Krampus to try to quiet the crowd and avoid people attracting the attention of Krampus and being punished for being naughty.
Think Elsa, but with a little more spice.
If your Scrooge streak runs deep, the krewe is also teaming up with the New Orleans Nightmare, turning the haunted house into Krampus' playground.

The haunted Christmas event is happening for one weekend only, Dec. 7 and 8., from 7:30 p.m. to 10:30 p.m. The site won't just feature a haunted house. Mini escape games will be happening, as well as pictures with Krampus and a bar to help get your courage up for the haunted house. Click here for more information about the haunted Christmas event.
Click here for more information about the Krewe of Krampus parade route.